Despite the sun being out, there was pleasant weather in Duttalur on Monday 2nd of July. There was a gentle breeze blowing to keep the heat at the bay. The inauguration for the Entrepreneurship Development Programme in Rural Non-Farm Livelihoods (July-August 2018) was to take place on the SEEDS campus in Duttaluru Village SPSR Nellore district, Andhra Pradesh.
The inauguration began with tea in the newly constructed Faculty block, where the chief guests Shri J.S.V. Prasad IAS, Special Secretary to Government of Andhra Pradesh, Department of Skill Development, Entrepreneurship, and Innovation, Shri K.S. Jawahar Reddy, Principal Secretary Panchayati Raj and Rural Development, Shri Mutyala Raju, District Collector and magistrate S.P.S.R. Nellore District and Shri Bhaktavatsal Reddy, RDO, Kavali, first arrived. Following which the guests were shown the campus starting with the main block production unit where 35 women are employed in apparel production, these women received training on the campus during their induction. This was followed by a tour of the computer lab where IT literacy is taught to government school students. Then they were taken to the vision care centre that has been set up in partnership LV Prasad eye Institute. After which they headed to the Agriculture and Rural Technology Initiative area and were shown the Goatery which houses the 1 hectare model complete with a dairy farm with buffaloes, cows and calves, a goatery farm that houses 27 goats (21 female and 6 male), a backyard poultry unit which has 80 chickens 66 Kadaknath and 13 desi, it also has a Vermi compost unit, a bio gas plant and fodder of 3 varieties; Hydroponics, Azolla and Co-5 feed.
The purpose of the 1 hectare model is to impart the technical knowledge to rural youths, so they can successfully replicate it and move away from farming as their only source of income. The model emphasizes diversification and provides low cost alternatives to traditional construction set ups as well as maximizes utilization of space to create a self- sustainable system in the long run.
This was followed by Shri J.S.V. Prasad and Shri Mutyala Raju cutting the ribbon to the new production unit that has 20 sewing, 4 pressing and 1 collar cutting machine. They then headed back to the newly built two storey faculty block, to show case alternate building construction technology. The building block was constructed with Compressed Stabilized Earth Block (CSEB) technology using locally available soil. An architecture team from Auroville designed and constructed the block reflecting the traditional Andhra ethos with science involved in it. The building was red in colour similar to the soil used to make it's building blocks, with woodwork integrated into the external design. The building itself has all modern amenities, airconditioning, western toilets, modular kitchen, 3 bedrooms with a attached bathrooms and balconies. It has a spacious drawing room that receives great ventilation from the way the house has been designed. Around 10 local masons were identified and trained during the construction process, resulting in refining of their existing skillsets and thereby improving their market ability status.
There was a quick lighting of the lamp ceremony in the faculty block after which the guests received a demonstration on how the bricks are made from the locally sourced soil, it is a simple and cost effective method that is eco-friendly without being labour or capital intensive.
Following the tour, the chief guests and Shri RCM Reddy, Managing Director of IL&FS Education and Technology took to the dias, as Shri Suresh Ghattamaneni, Chief Executive Officer of SEEDS gave the opening speech. Smt. Sabitha Reddy graciously donated 3 acres of land and contributed towards infrastructure development (land levelling, intenal roads, fencing, water supply, electricity and others) valued at a total amount of Rs 1.25 crores. Then came the Kadiveti Penchala Reddy and Rukminamma scholarship distribution, each scholarship was for a sum of Rs 10000 and was distributed to 15 meritorious students keeping in mind their socio-economics constraints. The sum of 1.5 lakhs was generously donated by Shri Sreedhar Reddy for the scholarships of these 15 students and the scholarship were handed out by his parents after whom the scholarship is named.
The scholarship distribution was followed by the appreciation certificates to the masons who were involved in the construction process and the skills champions certifacte distribution to the youth that received and excelled in their skill development program.
The event culminated with closing remarks from all the chief guests and snacks.
Comments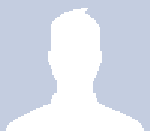 Shyam kumar katta
Jul 13 2018 8:53 AM
Dear Team, We have a digital platform for agriculture. Please have a look at www.kalgudi.com and reach us on benny.katta@kalgudi.com or 91 9246477308.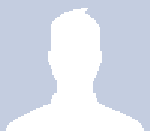 Shyam kumar katta
Jul 13 2018 8:53 AM