Back to the Admission Listing
Post a Admission announcement
Advertise with us
Online store
Subscribe our Weekly Newsletter
More Admissions
---------------------------------------------
Applications Invited for Master of Science Programme "Geography of Environmental Risks and Human Security"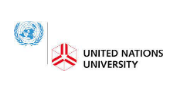 Institute Name: United Nations University
Apply By: 15 Dec 2022
About the Organization
The United Nations University (UNU) is the academic arm of the United Nations and acts as a global think tank. The mission of the Institute for Environment and Human Security (UNU-EHS) is to carry out cutting edge research on risks and adaptation related to environmental hazards and global change. The institute's research promotes policies and programmes to reduce these risks, while taking into account the interplay between environmental and societal factors.
Research areas include climate change adaptation incorporating insurance-related approaches, environmentally induced migration and social vulnerability, ecosystem services and environmental deterioration processes, models and tools to analyze vulnerability and risks linked to natural hazards, with a focus on urban space and rural-urban interfaces. Research is always conducted with the underlying goal of connecting solutions to development pathways.
Beyond its research mandate, UNU-EHS is actively engaged in education. It offers the joint Master of Science degree programme "The Geography of Environmental Risks and Human Security" with the University of Bonn. UNU-EHS also hosts a number of international PhD projects and courses on global issues of environmental risks and sustainable development. The institute is based in Bonn, Germany.
About the Program
The Department of Geography at the University of Bonn (GIUB) and the United Nations University Institute for Environment and Human Security (UNU-EHS) are pleased to announce the call for applications for the international joint Master of Science programme "Geography of Environmental Risks and Human Security".
The main purpose of the two-year Master of Science programme is to provide postgraduate students with detailed knowledge, critical understanding, strategies and the tools required to take an interdisciplinary approach towards environmental risks and human security. The Master's programme addresses theoretical and methodological debates in geography to better understand the complex emergence of environmental risks and natural hazards, their implications for human-nature relations (vulnerability, resilience, adaptation), and how to deal with them in practice. It provides a unique combination of advanced conceptual and applied engagements within the field of environmental risks and human security in an international context. An internship of at least eight weeks is a compulsory part of the programme.
The programme's primary goals are:
Theoretical and methodological expertise in the field of environmental risks and human security combined with practical experiences

Strong focus on developing countries/ the "Global South"

Intercultural and interdisciplinary learning environment

Possibility to engage in ongoing research projects at both institutions

Close cooperation with the UN system & international organizations
The Master's programme offers great visibility and exposure to international organizations, federal agencies, academic and non-academic research organizations, as well as private companies and corporations involved in disaster risk reduction and preparedness, humanitarian aid, and international relations. Moreover, participants engage with research on climate change, food security, spatial planning, and policy. Career opportunities may be pursued in all of these areas depending on individual interests and professional goals.
How to Apply
Applications are accepted between 15 September – 15 December 2022. To apply, please follow the steps outlined on our website (see Applications)
For more information please check the Link
Register for India's Largest CSR Event-India CSR Summit
Latest Online Store
Latest Tenders And EOIs
Latest News
© Renalysis Consultants Pvt Ltd