Back to the Admission Listing
Post a Admission announcement
Advertise with us
Online store
Subscribe our Weekly Newsletter
More Admissions
---------------------------------------------
Applications Invited for Post Graduate Diploma Course in Human Resource Management (PGDM-HRM)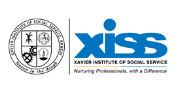 Institute Name: XISS Ranchi
Apply By: 10 Oct 2022
About the Organization
The Xavier Institute of Social Service (XISS) was established as an extension department of St. Xavier's College, Ranchi, in 1955 with the objective of training young men and women in Rural Development, Personnel Management and Industrial Relations. In 1973 the institute was registered as a separate educational society under the Societies Registration Act, 1860. In 1978, it moved to its present site and over the years has developed its own distinct identity as a centre of excellence in management education, research, consultancy and development interventions.
We envision a centre of academic excellence towards creating a sustainable society with peace, justice and reconciliation.
Mission:
To become a leading management school in India by offering a portfolio of academic, research, social involvement and outreach programmes.

To create leaders with conscience, compassion, competence, and commitment for sustainable development and empowerment of the marginalised.
About the Course
The two-year Post-Graduate Diploma in Management (Human Resource Management) aims at preparing young men and women to face challenges in the domain of Human Resource Management. Apart from the fundamental theoretical inputs in Human Resource Management, Industrial Relations and Human Resource Development, the programme seeks to equip students with practical knowledge and requisite skills to be effective in their profession. Stress is laid on the development of dynamic personality by nurturing in the students, values and attitudes built on the firm edifice of keen social-awareness.
PGDM-HRM is one of the oldest and the flagship program of XISS, Ranchi. XISS has been offering two years Post Graduate Diploma in Personnel Management & Industrial Relations (PM&IR) approved by AICTE since 1994. This program was renamed in 2012 as PGDM-HRM. PGDM-HRM is unique in its value-based orientation preparing HR professionals with a difference with a special IR-ER focus. The PGDM - HRM has been divided into different segments; the first year comprises of diverse Foundational/Compulsory courses related to Human Resource Management, Social Service Field Works, Rural Retreat and Industrial Visits. At the end of first year, students go for summer internships in different organizations for a period of 8 weeks during the month of April and May. Students are provided with assorted Elective courses in the second year in order to specialise in their area of interest. Industrial tour is also an integral part of second year curriculum with a view to expose students to latest practices of industry. The academic session in each year begins in the month of June and ends in April the following year. An academic year consists of three trimesters, each trimester spanning across 11 to 13 weeks. Besides, the Annual Convocation for the graduating batch normally takes place in the month of April.
The Institute proposes to make its students agents of social change, who see their future not primarily as a career for self-enrichment but as a way of contributing their part to the basic evolution that is taking place in India today.
In this context, the imparting of knowledge and skills is of vital importance, but even more crucial is the purpose for which this knowledge and these skills are utilized. Will they contribute to justice for the poor and oppressed, more social concern, more honesty and cultural understanding, rather than the maintenance of the status quo and a lopsided distribution of power and benefits? This will, to a great extent, depends on the values that students carry with them when leaving the Institute.
To prepare students for the challenging tasks that await them, the programme equips them with knowledge, skills, and values.
Programme Educational Objectives (PEOs):
To Nurture young would-be HR professionals with holistic Human Resource Management education.

To Prepare HR Managers to understand and acquire the strategic skills and take on the emerging HR-IR Challenges.

To Prepare future HR managers to understand and add value to business and act as a strategic business partner

To Imbibe in the Students, the values of team spirit, character centric leadership, solidarity, compassion, and social responsibility.

To Develop a strong and enquiring mind in the pursuit of acquiring knowledge and conducting research for making the world a better place to live.
Programme Outcomes (POs):
Apply knowledge of management theories and practices to solve business problems.

Foster Analytical and critical thinking abilities for data-based decision making.

Ability to develop Value based Leadership ability.

Ability to understand, analyze and communicate global, economic, legal, and ethical aspects of business.

Ability to lead themselves and others in the achievement of organizational goals, contributing effectively to a team environment.

Apply knowledge of justice, sustainability and human resource management to build sustainable business organisations.

Apply theories of economics for better business decision making to solve business problems in human resource management.

Apply concepts of Labour Management and Employee Relations to develop and sustain a conductive industrial environment for business.
Eligibility
Minimum qualification for admission to the PGDM program at the Institute is three / four years bachelor's degree with minimum 50% marks in aggregate (45% for SC/ST) in any discipline recognized by Association of Indian Universities.
Candidates appearing for final year or final semester of their graduate degree examination in academic year 2021-22 are also eligible to appear for the admission process. Provided they do not have more than 2 (two) backlogs in all. Such candidates if finally selected, must clear their graduation examination with 50% marks in aggregate (45% for SC/ST candidates ) by August 2022.
Also, a candidate desirous of seeking admission at Xavier Institute of Social Service, Ranchi will have to appear in an all India level management admission test. XISS, Ranchi considers only the following three admission test scores for shortlisting the candidates:
Xavier Aptitude Test (XAT 2022) conducted by XLRI, Jamshedpur

Common Admission Test (CAT 2021) conducted by IIM, and

(CMAT 2022) conducted by NTA
The above three are the only approved examinations through which a candidate can apply with at XISS Ranchi.
How to Apply
The institute will accept only online registrations. Date of filling up forms for seeking admission at XISS, Ranchi (for session 22-24) will remain open from October 01, 2021. Application closes on 10th May 2022 (12:00 Noon).
The admission process followed by the Institute is as per the guidelines of AICTE. Interested applicants are required to follow the following steps:
Applicants must register themselves at the XISS admission application window by pressing the 'Apply Now' button and enter the necessary details. It will lead to the application form.

For online registrations, the registration fee can be paid through online transactions using Credit / Debit / ATM cards / Online Banking, and the Application form fee is non-refundable.
​For more information please check the Link
Register for India's Largest CSR Event-India CSR Summit
Latest Online Store
Latest Tenders And EOIs
Latest News
© Renalysis Consultants Pvt Ltd