Back to the Call for Papers Listing
Post a Call for Papers
Advertise with us
Online store
Subscribe our Weekly Newsletter
More Call for Papers
---------------------------------------------
Call for Papers - International Conference on Rethinking Education in Contemporary World - SDG4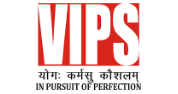 Organization Name: Centre for Sustainable Development VIPS-TC & IQAC
Apply By: 15 Dec 2022
Location: New Delhi
Presentation Date: 24 Jan. 2023 - 25 Jan. 2023
About the Organization
A dedicated 'Centre for Sustainable Development' at VIPS-TC campus is to enhance the brand image of VIPS-TC & DSB by being amongst the first few educational Institutions in the country to have such a dedicated centre with multifold objectives to not only address the education gap by offering structured course curriculum but also carry out research, training, case studies and suggest strategies in line with the Sustainable Development Goals (SDGs) as enumerated by U.N of which Indian Government is a signatory. The Centre is headed by Prof. (Dr.) Rattan Sharma.
Vivekananda Institute of Professional Studies (VIPS-TC)-Technical Campus was founded in the year 2000, and is affiliated to Guru Gobind Singh Indraprastha University. VIPS-TC is a NAAC Accredited Grade 'A' institution along with NBA Accreditation for MCA Program. VIPS-TC is recognized by Bar Council of India (BCI) for all Law Programs and approved by All India Council of Technical Education (AICTE) for MCA. Vivekananda Institute of Professional StudiesTechnical Campus is operating with 7 schools, more than 7000 students, and 300+ faculty members. Teaching – learning pedagogy adopted at VIPS-TC involves greater student engagement and involvement through problem and project based learning instead of routine classroom and lecture based methods.
About the Conference
The 2030 Agenda for Sustainable Development, adopted by all United Nations Member States in 2015, provides a shared blueprint for peace and prosperity for people and the planet, now and into the future. At its heart are the 17 Sustainable Development Goals (SDGs), which are an urgent call for action by all countries - developed and developing - in a global partnership. They recognize that ending poverty and other deprivations must go hand-in-hand with strategies that improve health and education, reduce inequality, and spur economic growth – all while tackling climate change and working to preserve our oceans and forests.
Sustainable Development Goals are a plan of action for people, planet and prosperity. It also seeks to strengthen universal peace in larger freedom. SDGs focus on eradicating poverty in all its forms and dimensions, including extreme poverty, which is the greatest global challenge and an indispensable requirement for sustainable development. All countries and all stakeholders, acting in collaborative partnership, will implement this plan. SDGs are framed with a resolve to free the human race from the tyranny of poverty and want to heal and secure our planet. SDGs are framed with a determination to take the bold and transformative steps which are urgently needed to shift the world onto a sustainable and resilient path. As we embark on this collective journey, we pledge that no one will be left behind.
The 17 Sustainable Development Goals and 169 targets demonstrate the scale and ambition of this new universal Agenda. They seek to realize the human rights of all and to achieve gender equality and the empowerment of all women and girls. They are integrated and indivisible and balance the three dimensions of sustainable development: the economic, social and environmental. The Goals and targets will stimulate action over the next fifteen years in areas of critical importance for humanity and the planet.
Objectives of the Conference:
Comparing Global Education policies to extract best education models for enhancing teaching pedagogies

Comparing the Global Education System with contemporary education system for 360 degree development of the students to promote skill based education system.

Promoting New Education Policy to encourage sustainable education for all sectors of the society irrespective of gender, financial background and special needs.

Endorsing green and decent jobs for children with special needs by improving education system and focusing more upon vocational courses.

Promoting remote Learning, E-Learning and lifelong learning opportunities for remote and isolated communities.

Encouraging equal education and work opportunities not only for boys and girls but for third gender also.

Promotion of a culture of peace and non-violence and appreciation of culture's contribution to sustainable development through quality education.
A quality education is the foundation of sustainable development, and therefore of the Sustainable Development Goals. As a policy intervention, education is a force multiplier which enables self-reliance, boosts economic growth by enhancing skills, and improves people's lives by opening up opportunities for better livelihoods. The International Conference on Education for Sustainable Development will highlight the crucial role of Education for Sustainable Development (ESD) as a key enabler for the successful achievement of all the Sustainable Development Goals (SDGs), the COVID-19 rebuilding process, and to create momentum for strengthening ESD in policy and practice.
The Sustainable Development targets for 2030 call for ensuring the completion of primary and secondary education by all boys and girls, and guaranteeing equal access to opportunities for access to quality technical and vocational education for everyone. Policy interventions will require improving access and improving quality, as well addressing relevant obstacles which include gender inequalities, food insecurity, and armed conflict. In India, significant progress had been made in universalizing primary education, with improvement in the enrolment and completion rates of girls in both primary and elementary school. The net enrolment ratio in primary education for boys and girls was at 100%, while at the national level, the youth literacy rate was 94% for males and 92% for females. The new national Education Policy and Sustainable Development Goal 4 share the goals of universal quality education and lifelong learning. The flagship government scheme, Sarva Shiksha Abhiyan, is aimed at achieving universal quality education for all Indians, and is complemented in this effort by targeted schemes on nutritional support, higher education, and teacher training.
How to Apply
All the participants are requested to register by filling the online registration form on
https://forms.gle/2A4vBiMAmbqsRSkJ8. A single author who is presenting multiple papers should register for each paper. No TA/DA will be paid.
For Further Queries Contact - csd.conference@vips.edu
For more information please check the Link
Latest Online Store
Latest Tenders And EOIs
Latest News
© Renalysis Consultants Pvt Ltd