Back to the Fellowship Listing
Post a Fellowship announcement
Advertise with us
Online store
Subscribe our Weekly Newsletter
More Fellowship
---------------------------------------------
Applications Invited for 2023 India Leadership Journey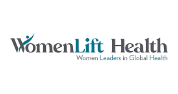 Organization: WomenLift Health
Apply By: 09 Dec 2022
About the Organization
Achieving today's complex global health goals requires greater and more diverse leadership talent across sectors and countries. And yet women are an untapped talent pool, representing 70% of the health workforce but only 25% of executive positions and 5% of CEO-level positions. WomenLift Health will work with partners around the world to accelerate the advancement of talented women into senior leadership by investing in mid-career women and influencing the environments in which they live and work. WomenLift Health is about action – action taken by women, men, organizations and societal leaders that, together, add-up to transformative change.
About the Fellowship
In this fully-funded 12-month Leadership Journey for mid-career women, participants engage in virtual learning touchpoints, virtual group mentoring, one-on-one coaching sessions, and importantly, a self-directed leadership project – all the while being supported by their coaches, mentors, facilitators, peers, and eminent national, regional, and global leaders in Health.
Our aim is to create a network of talented women leaders around the world beginning with India, East Africa, and the U.S., and provide them with a safe space for independent and collaborative learning to deepen and elevate their leadership impact. Alumnae will be part of a lifelong network of allies at local, regional, and global levels who continue to support each other and new cohort members and to advocate for women's leadership.
The Framework
The contextualized Journey is uniquely designed to cultivate competencies that bolster four leadership styles: Authentic, Inclusive, Strategic, and Impactful.
Elements of the Journey
Virtual Learning: Learning Touchpoints are facilitated, virtual group sessions. Cohort members explore leadership frameworks, research & tools in highly interactive learning touchpoints and workshop-style sessions focused on dynamic practice. The touchpoints focus on personal & professional growth, relevant topics and priorities for health leadership, as well as their Leadership Projects. These sessions allow the cohort to share with and learn from each other.
Virtual Mentorship: Effective women leaders are championed by a network of strong supports, including that of mentors. We identify senior-level leaders from different backgrounds, health sectors, and disciplines to serve as mentors to the cohort. Mentoring groups, comprised of several cohort members and one mentor, are grouped based on complementary backgrounds and professional trajectory. Cohort members will be able to rely on their mentor as a technical and career resource during the Journey.
Virtual Coaching: Having a personal leadership coach is critical in helping navigate change and adapting to new challenges on the path towards leadership roles.
Cohort members are paired with an executive coach who works one-on-one with them to build on their strengths and address areas for growth. Leadership style assessments, including a "360-degree evaluation," will inform these conversations and enhance each participant's understanding of their own leadership skills. With this gift of feedback and support from their coach, participants can decide which leadership competencies to focus on, paving the road for them to be a more powerful and effective leader.
In-Person Residencies*: The 'Leadership Immersion' is a 3-day experiential convening that takes place a few months into the Journey. Through dynamic discussions and hands-on exercises, cohort members enhance their skills, apply them to real-world examples, and reflect on lessons learned. A series of powerful conversations will complement the instruction, featuring eminent figures in global health who have led transformational change.
The 2-day 'Leadership Lift-Off' event at the end of the Journey celebrates the cohort's growth as they 'lift off' to a new phase of their leadership. Cohort members will reflect on their leadership evolution through the course of the year and present their leadership projects to their peers as well as other global health audiences.
Eligibility
You are eligible for consideration if you meet all of the following criteria:
Identify as a woman

Work in a role that focuses on public health policy, practice, and/or research (Your work and partnerships serve populations at the national or regional level in India and may include practicing public health, producing research and innovation, creating or implementing policy, supporting service delivery, or managing teams/departments or projects/grants in public health.)

Are a mid-career leader: Possess sufficient years (10–20 years) of experience in public health

Are an Indian National and reside and work within India

Possess fluency and ease in written and verbal communication in English to express the next level of emotional processing required for the Journey
How to Apply
We require participants to be living in the India Standard Time (IST) time zone for at least 75% of the program as we believe time zone compatibility is essential to your ability to engage with your peers within and outside of the touchpoints.
Apply by December 9, 2022 close of business.
​For more information please check the Link
Register for India's Largest CSR Event-India CSR Summit
Latest Online Store
Latest Tenders And EOIs
Latest News
© Renalysis Consultants Pvt Ltd