Back to the Fellowship Listing
Post a Fellowship announcement
Advertise with us
Online store
Subscribe our Weekly Newsletter
More Fellowship
---------------------------------------------
Fellows applications invited for 2023-24 AIF Banyan Impact Fellowship for service in India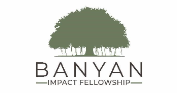 Organization: American India Foundation
Apply By: 31 Jan 2023
AIF BANYAN IMPACT FELLOWSHIP
For service in India
Welcome to the 2023-24 AIF Banyan Impact Fellowship for service in India
We believe that cross-cultural partnerships give rise to innovation. The American India Foundation's (AIF's) Banyan Impact Fellowship for service in India is an interdisciplinary experiential learning program that places young professionals from India and the U.S. in service with development organizations in India. Through collaboration and capacity-building, Fellows and local communities exchange knowledge and skills to steer projects that advance social and economic development. Fellows learn about grassroots development and inclusive leadership. Since 2001, AIF has selected, trained, and supported 512 Fellows and 218 partner organizations to scale impact, catalyze change, and build the next generation of socially-minded change makers. AIF provides Fellows with a living stipend, health insurance, professional development, mentorship, and programmatic benefits to enable their service. Selection of Fellows includes a written application and an interview, followed by matching with potential partner organizations for projects.
In addition to providing fellows with mentorship, networking opportunities and resources for leadership development through The Banyan Impact Fellowship Program, AIF also presents its fellows with an additional professional development platform: The Atlas Corps Virtual Leadership Institute (VLI). This addition built as a result of an association established with Atlas Corps in 2021 furthers AIF's mission of strengthening the US-India goals by expanding the organization's investment in the leadership development of tomorrow's global leaders.
The VLI is an online leadership development program that focuses on the three themes of developing self, developing others, and leading movements, while also strengthening connections between the AIF Fellows and the global Atlas Corps Community. This five-month online program includes sessions with keynote speakers, interactive workshops, self-led activities, discussion groups, and community-building activities with U.S. organizations and leaders. Participants, also known as Scholars, will also work on individual leadership projects that benefit the communities or organizations where the Scholars work.
PROGRAM DATES
September 1, 2023 – June 30, 2024
WHO ARE THE FELLOWS?
The Fellowship recruits consist of young professionals from India and the U.S., between 21 and 35 years of age, with remarkably diverse professional and personal backgrounds, who bring a passion for community based development. AIF selects, trains, and places these individuals directly with partnering implementation organizations across India. Fellows serve through contributing their efforts and skills to developing ongoing initiatives, as well as strategizing new projects for the host organizations. To review previous Fellow bios and placements, please check www.aif.org/fellowship/fellows.
AIF's Selection Criteria for Fellows Include:
Applicants must be either U.S. Citizens, U.S. Permanent Residents, or Indian Citizens.
Applicants must be young professionals between the age of 21-35 by the program start of September 1, 2023.
Applicants must have completed at least a Bachelor's or other undergraduate degree before the program starts on September 1, 2023.
Applicants must be willing and able to serve on the ground in India for the full duration of the program.
Applicants must be willing to receive a COVID-19 vaccine before the start of the program.
Applicants must bring both skills and experience, as well as an eagerness to learn with host communities on the ground.
Applicants must be willing to learn a local language if required for the project.
Applicants must be committed to enriching learning opportunities for the fellowship community and positively contribute to building U.S.-India bridges of understanding and partnership during their time of service and after.
WHO ARE THE HOST ORGANIZATIONS?
AIF has a network of existing partners who have hosted AIF Fellows in the past, and welcomes new partners to apply each cycle. Potential partner organizations must have a registered office in India in order to host an AIF Fellow, and may not have religious or political affiliation. All Host Organizations - existing and new - go through a rigorous selection process that includes a written application, an interview, and an evaluation visit (for new partners). Only strong applications that demonstrate a robust fellowship project with clear deliverables and goals, a solid local support structure, as well as a sound sustainability plan post-fellowship, will be given the opportunity to interview prospective AIF Fellows in the Summer of 2023.
DEADLINE
January 31, 2023 11:59 PM (EDT)
HOW TO APPLY?
Visit this link to apply
ABOUT AIF
The American India Foundation (AIF) is dedicated to catalyzing social and economic change in India and building a lasting bridge between the United States and India. AIF is committed to improving the lives of India's underprivileged, with a special focus on women, children, and youth. AIF does this through high impact interventions in education, health, and livelihoods, because poverty is multidimensional. AIF's unique value proposition is its broad engagement between communities, civil society, and expertise thereby building a lasting bridge between the United States and India. Working closely with local communities, AIF partners with non-government organizations (NGOs) to develop and test innovative solutions and with governments to create and scale sustainable impact. Founded in 2001 in the aftermath of the devastating Gujarat earthquake by the Indian diaspora in the U.S., AIF has impacted the lives of 6.7 million of India's poor. With offices in New York and California, twelve chapters across the U.S., and India operations headquartered in Delhi NCR, AIF is transforming lives across 26 states of India while addressing these issues on a regional, country, and international scale. Learn more at www.AIF.org
ABOUT ATLAS CORPS
Profiled as a "best practice" in international exchange by the Brookings Institution and World Economic Forum, featured in the Washington Post and Forbes as a model social entrepreneurship program, and recognized as a Top 10 International Voluntary Exchange Program by the U.S. Center for Citizen Diplomacy, Atlas Corps engages global social change leaders in the Atlas Corps Fellowship—12 to 18-month, professional fellowships at organizations (like American Express, Ashoka, Peace Corps, and American Red Cross)—or in the Atlas Corps Virtual Leadership Institute—a virtual training to learn best practices, build organizational capacity, and return home to create a network of global changemakers. Fellows supplement this "real-world application" through participation in the Atlas Corps Global Leadership Lab—a management training executed by Deloitte that teaches the basics of civil society leadership and conflict resolution. The Atlas Corps global community includes more than 1,100 leaders from 110 countries and 300 Host Organizations in the United States, Australia, Colombia, and Malaysia. The result, a network of social change leaders empowered by leadership development and cross-cultural exchange in the United States that is prepared to support ongoing development in their home countries. To date, Atlas Corps has engaged 46 professionals from India in the Fellowship and/or Virtual Leadership Institute. In addition, the 2021 Atlas Corps Alumni Changemaker Honoree Gargi Saha is a Class 1 Fellow from India who served at Ashoka Youth Venture in Washington, DC, and now works for UNICEF India. Learn more at www.atlascorps.org
QUESTIONS
For details on the Fellowship structure and application process, look up https://aif.org/fellowship/faq/. If your question isn't answered there or if you require any support with the application, please email fellowship@aif.org directly. Given the volume of emails we receive, please be mindful that replies may take longer than usual. Once you have completed the application, an AIF representative will be in touch for further evaluation and information after the deadline
For details on The Virtual Leadership Institute, look up https://atlascorps.org/faq/. If your question isn't answered there, please email apply@atlascorps.org.
Latest Online Store
Latest Tenders And EOIs
Latest News
© Renalysis Consultants Pvt Ltd