Cadila Pharmaceuticals organizes campus tour school kids under 'Children on Campus' programme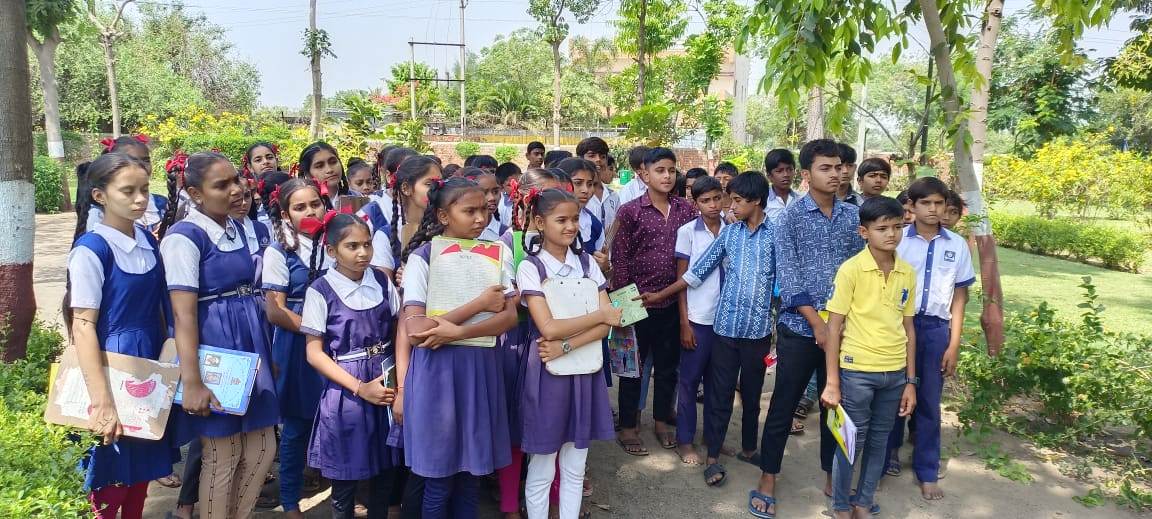 Sixty class 8 students of Bhat primary school and their teachers paid a visit to the campus of Cadila Pharmaceuticals, one of the oldest and largest privately-held pharmaceutical companies in the country, recently.
The tour was organized as a part of the 'Children on Campus' programme under the CSR initiative of Cadila Pharmaceuticals. The objective of the visit was to provide exposure to the young students about the company and give them an opportunity to witness the workings of the corporate world as a part of receiving holistic education.
The students were given a tour of the campus and explained about how offices function in a corporate setup and also the role of Cadila Pharmaceuticals and Shri Indravadan Modi in Indian pharmaceuticals industry. They were also given a brief presentation about the history of the company. The senior company officials also answered the questions posed by the students.
"In sync with our Founder Shri IA Modi's vision and promise, Cadila Pharmaceuticals is committed to contributing to society in every way and will continue to make all efforts to give back as a part of our Corporate Social Responsibility. This academic visit will help the kids to understand that each person has his/her role in the overall development of the company and the importance of being humble, work in teams and to own up the responsibility of an individual's own work to succeed in life," said Dr Bharat Champaneria, Trustee at Indrashil Kaka-Ba and Kala Budh Public Charitable Trust, the charitable arm of Cadila Pharmaceuticals.
About Cadila Pharmaceuticals Limited
Cadila Pharmaceuticals Ltd. is one of India's leading integrated privately held pharmaceutical firms, located in Ahmedabad, Gujarat. The firm develops and produces pharmaceutical products in India and sells and distributes them in over 100 countries. The organization places a high priority on research, whether it is in biotechnology, APIs, formulations, plant tissue culture or phytochemistry to innovate in various therapeutic areas including gastrointestinal, cardiology, pulmonary, oncology, gynaecology, cardiovascular, Diabetology, and osteology. Its commitment to create affordable miracles in therapeutic areas with significant unmet medical needs has led to several world-first breakthroughs.
© Renalysis Consultants Pvt Ltd