Federal Bank Mumbai Fort branch conducts a successful blood donation camp in association with Red Cross Blood Centre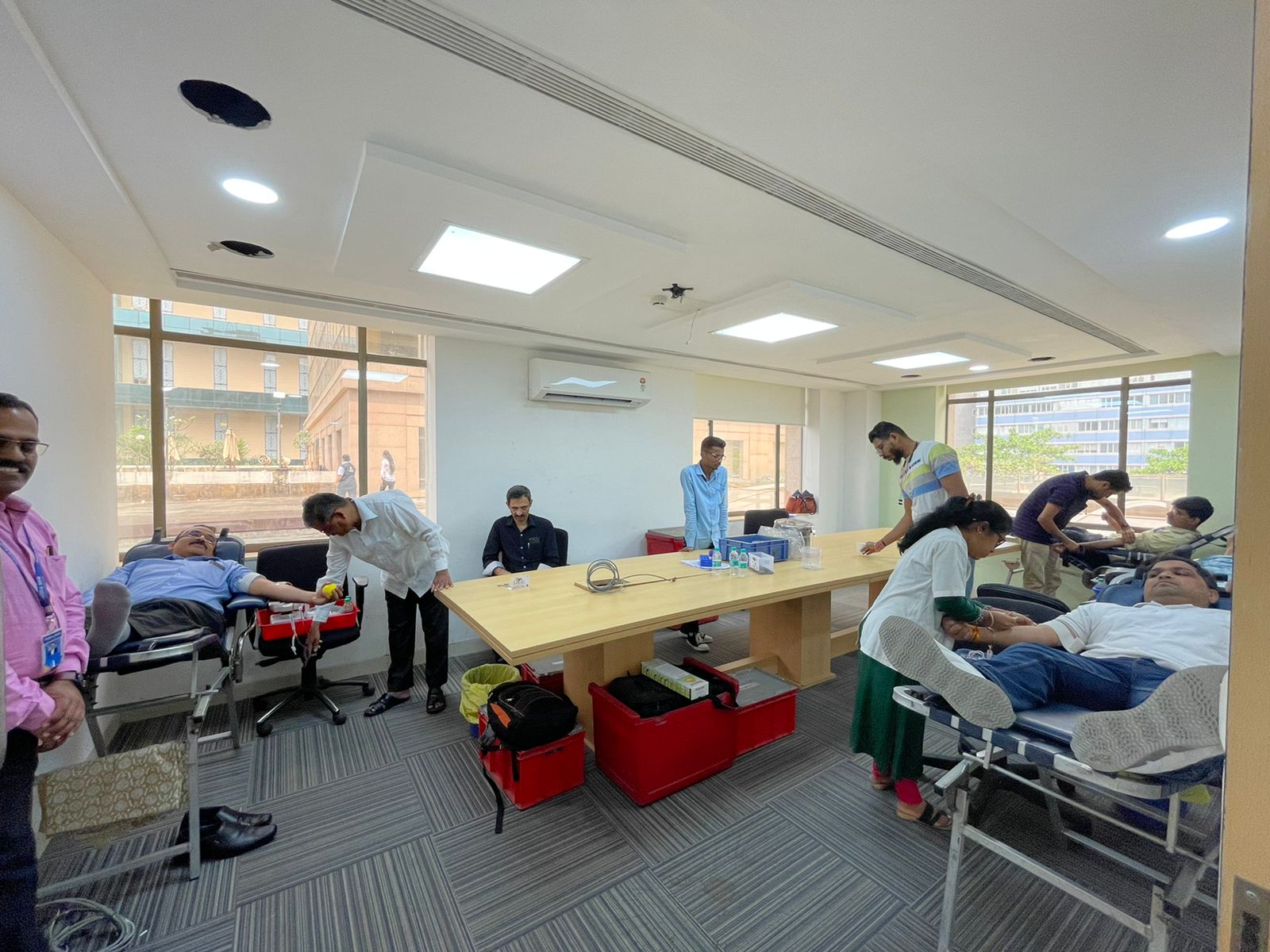 Federal Bank Mumbai Fort branch conducted a blood donation camp in association with the Red Cross Blood Centre. The camp was held at the Federal Bank branch and saw an overwhelming response from the public. The blood donation camp was a part of the Bank's CSR (Corporate Social Responsibility) initiative to give back to the community and was held on the occasion of the branch's 50th anniversary celebration at the Zonal office. The initiative was also aimed at creating awareness about the importance of blood donation and how it can save lives. The event was inaugurated by Mahesh R, Senior Vice President and Zonal Head, Federal Bank in the presence of Binu Thomas, Vice President and Regional Head, the bank's employees, customers, and the general public.
The Red Cross Blood Centre provided the necessary equipment and medical staff to ensure a safe and hassle-free blood donation process.
Federal Bank (NSE: FEDERALBNK) is a leading Indian private sector bank with a network of around 1,351 banking outlets and 1,896 ATMs/Recyclers spread across the country. The Bank's total business mix (deposits + advances) stood at ₹ 3.69 Lakh Crore as on 31st December, 2022. Capital Adequacy Ratio (CRAR) of the Bank, computed as per Basel III guidelines, stood at 13.35% as on 31st December 2022. Federal Bank has its Representative Offices at Dubai and Abu Dhabi that serve as a nerve centre for Non-Resident Indian customers in the UAE. The Bank also has an IFSC Banking Unit (IBU) in Gujarat International Finance Tec-City (GIFT City). Federal Bank is transforming itself, keeping its principles intact, into an organization that offers services beyond par. It has a well-defined vision for the future as a guidepost to its progress.
© Renalysis Consultants Pvt Ltd