Mainstreaming Peace Education to develop a Culture of Peace
By NGOBOX
December 5, 2022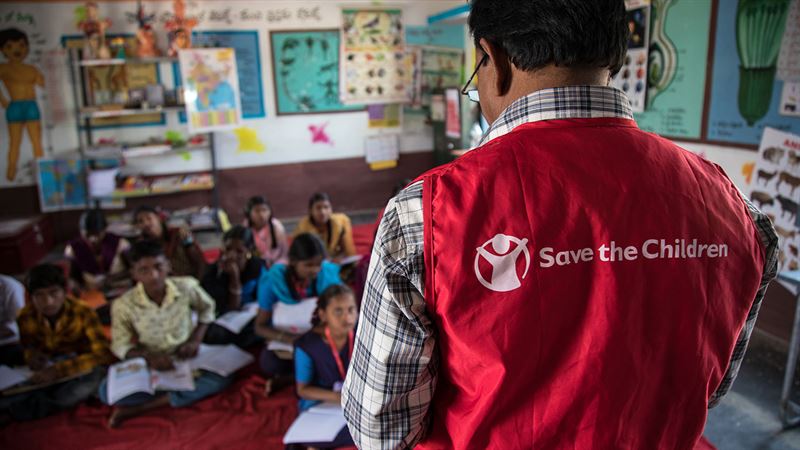 Save the Children, India in collaboration with Directorate of School Education Kashmir and Department of Social Work University of Kashmir held a state level conference on PEACE EDUCATION. Save the Children aims is to introduce peace education into the mainstream education system in collaboration with Directorate of School Education Kashmir and Directorate of school education Ladakh.
In the year 2000, the National Council of Educational Research and Training (NCERT), New Delhi undertook an exercise to review the National Curriculum Framework for School Education (NCFSE)-2000 on the directions of the Ministry of Human Resource Development (MHRD). 21 focus groups were constituted as part of the National Curriculum Framework (NCF) 2005 – Education for Peace was one of them. The NCF 2005 laid stress on developing attitudes, values and skills among teachers for organizing activities, to promote and nurture peace among children.
Peace Education is also in line with the theme of India's G20 Presidency, where our honourable Prime Minister, Shri Narendra Modi sent out a message to the world saying "Humanity's Challenges cannot be tackled by fighting, but by acting together".
The valedictory session was chaired by Vice Chancellor Prof. Nelofar Khan along with other panelist including Dr Nisar Ahmed Mir (Registrar UOK), Dr Shazia Manzoor (Head Social work dept. UOK), Dr. Ata ul Munim Tak (Personnel Officer Directorate of School Education), Mr Sudarshan Suchi (CEO Save the children) Mr. Sharif Bhat (Head Save the Children UT of J&K and Ladakh), Prof I.A. Nawchoo (Dean Social Science/ Dean Research UOK) shared their observations and way forward.
More than 200 participants including scholars, educationist from the University, Directorate of School Education, and young child rights champions participated in the one-day conference. Around 30 Child Champions from across government schools of Anantnag, Budgam and Srinagar participated and presented their learning, discussed ample issues of children and challenges during the event.
This collaboration has also brought all Chief Education officer, Zonal Education Officers, Teachers and school Head Master on a common platform to hear the voice of all stakeholders and child champions to discuss on peace education.
The conference was spread across three technical sessions, namely - What and Why Peace Education, School Safety and Security, and Experiential Learning from Peace Education, and was aimed to raise awareness, discuss and establish a platform on successful implementation of peace education programme in the formal education systems through a systemic and collaborative approach. Leading academicians and practitioners shared information and experiences to develop a common understanding on peace education that will help children safely develop their physical and intellectual capacities and celebrate diversity.
Highlighting the government engagement and collaboration with Save the Children, Dr. Ata ul Munim Tak Personnel Officer Directorate of School Education said, "In order to promote the 21st Century Skills among children as envisaged in NEP-2020 and equip children with the ability to coping mental health and other issues like child abuse, discrimination, corporal punishment a one day consultation program was conducted wherein all the stakeholders were sensitised about the issue children are facing in schools and outside. The program will have far reaching impact on the teaching-learning process in schools and other behavioral aspects of children."
Speaking on the occasion, Sudarshan Suchi, CEO, Save the Children emphasized saying, "Peace Education is not a new concept, it has connotations widely discussed and appreciated nationally and worldwide. Training in peace education is the first step towards building a culture of peace, and needs to be taught to children at an early age. This is important in the current state of the world so that when they grow up to be adults, they are already rooted in a culture of peace. However, to train students in peace, we first need to train school teachers."
All the stakeholders emphasized on government schools to include Peace Education. When mainstreamed it in the education system, Peace Education will help in promoting the knowledge, skills, attitudes and values and to create conditions conducive to peace, whether at an intrapersonal, interpersonal, inter-group, nationally or at international levels. Save the children is planning to introduce Peace Education in threes other states in India.
Earlier, a Peace Education Manual for teachers was developed which was also launched into a Web based system and Application during the event. The APP based training is available to all and will further the reach to wider scale of teachers, lecturers, NGO's across UT of J&K and Ladakh.
Save the children is implementing Peace Education project since 2019 in the UT of J&K and Ladakh, partnering with Government on School safety, Child safeguarding policy and Peace Education to build schools as zone of peace where children are happy and live to the life of "Happy Childhood", which we have strategized moving ahead in close coordination and collaboration with the Government.
About Save the Children
Save the Children works across 20 states of India and in 120 countries, on issues related to education, health, protection and humanitarian/DRR needs of children, especially for those who are the most deprived and marginalized. Save the Children's association with India is more than 80 years old. Visit www.savethechildren.in for more information.
© Renalysis Consultants Pvt Ltd