Back to the Job Listing
Post a Job announcement
Advertise with us
Online store
Subscribe our Weekly Newsletter
More Jobs
---------------------------------------------
Advisor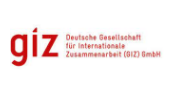 Organization: GIZ
Apply By: 25 May 2022
Location: Pune(Maharashtra)
About the Organization
We work to shape a future worth living around the world. This is GIZ's vision and long-term goal.
GIZ provides tailor-made, cost-efficient and effective services for sustainable development.
GIZ has two registered offices in Germany, one in Bonn and one in Eschborn, near Frankfurt am Main.
We also have two representations, one in Berlin and one in Brussels. Regional offices in Berlin, Düsseldorf, Hamburg and Munich/Feldafing support Germany's federal and state government departments in the field of international cooperation.
The company also operates from about 90 offices around the globe, some of which we share with other German development organisations.
Job Responsibilities
The professional will work closely with the Technical Advisor in Pune and support in his/her tasks. The position has the following responsibilities:
Complement the Technical Advisor in coordinating the project activities in Maharashtra about all daily operational aspects, with the governmental counterparts, implementation partners as well as other related stakeholders.

Lead in design, coordinate and implement the joint activities on integrated bio resource and sustainable soil management approach.

Facilitate SAUs and relevant agencies for dissemination of agro advisories within and beyond ProSoil project districts.

Coordinate and participate in the joint monitoring process with NABARD Regional Office in monitoring of activities being implemented in field by partner agencies in respective districts.

Liaison and coordinate with block/district/State Government officials and relevant agencies for pilot implementation and scaling-up of project initiatives in coordination with Technical Advisor.

Support internal GIZ team in preparing and finalizing contracts envisaged for project activities on ground.

Support in executing and monitoring of prescribed assignment contracts awarded to consulting firms.

Lead in designing and organising technical workshops/events at state/ district level
Tasks
Management and coordination
Coordinate the management of implementing partners in the state of Maharashtra in consultation with Technical Advisor

Lead and coordinate the monitoring of the project progress including monitoring data management in consultation with monitoring lead of the project

Co-ordinate and participate in joint monitoring visits with NABARD in the project clusters in Maharashtra.

Manage consultancy contracts ensuring cost effective and quality services in timely manner as per the TOR.

Manage and monitor the component budget in consultation with the officer responsible for the contract and cooperation.

Support compilation of the relevant information for joint activities and assignments.

Use GIZ's Capacity Works to manage his responsibility area.

Support to organise steering committee meeting at state and district level.

Liaison with partners and district/state administration as and when necessary.
Professional Advisory services
Identify needs for external support and advice in consultation with the Technical Advisor

Compile and process relevant information from study reports and other documents for sharing with partners and team

Monitor the development and implementation of operational plans and activities in close consultation with team and partners

Guide, facilitate and review the work of consultants/ partners for quality delivery of the tasks mandated by the project

Contribute to preparation and implementation of joint project activities and work in the state and the overall project

Support in design, preparation and organisation of workshops, seminars, and other events with the team members on issues related to the project's intervention area.

Contribute to various project reports as required by the project director and the steering unit in Bonn.
Networking and knowledge management
Coordinate with MANAGE, relevant State Agriculture Universities and Krishi Vigyan Kendra regarding agro advisory services

Follow up regularly with state departments on relevant topics, schemes in Maharashtra, for convergence and upscaling strategy for project initiatives

Ensure cooperation, regular contact, and dialogue with partners; contribute to PR work and cooperate with local communities, relevant organisations, non-governmental agencies, and individuals in the project environment and with other projects to improve and maintain good working relationships.

Support NABARD and project partners in their contributions to the local, national, and international exchange in accordance with project requirements

Contribute to the development of Knowledge products for the project
Other duties/additional tasks
Perform other duties and tasks at the request of management.

Represent interests of GIZ and the project.
Education Qualification/Required Skills & Experience
Post graduate degree in an area that is related to the project objectives, like agriculture, agriculture engineering, rural development, natural resource management, Agri business or comparable field
Professional Experience
5-7 years professional experience in the related field, i.e., sustainable agriculture, rural development, natural resource management, extension systems.

At least 4 years of professional experiences in development cooperation, CSOs/ CSR, or state government in relevant fields, i.e., sustainable agriculture/natural resource management/ rural development etc

Exposure to Agroecological transformation / natural farming projects

Liaison & coordination experience with government line departments and State Agriculture Universities & relevant stakeholders.

Working with international development sector / projects is preferable.
Other knowledge, additional competencies:
Good working knowledge of ICT and computer applications (e.g., MS Office package, esp. MS PowerPoint and MS Word); experience in GIS based software's and applications would be an asset.

Knowledge of Agroecology concepts, Sustainable development Goals and other relevant subjects

Excellent verbal and written skills in English & Hindi, preferable as well in Marathi.

Experience of project management in an area related to the project's requirements.
For more information please check the Link
Latest Fellowships
Latest Grants
Latest News
© Renalysis Consultants Pvt Ltd