Back to the Job Listing
Post a Job announcement
Advertise with us
Online store
Subscribe our Weekly Newsletter
More Jobs
---------------------------------------------
Director, Program Operations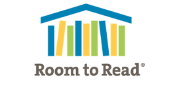 Organization: Room to Read
Apply By: 07 Jul 2023
Location: New Delhi(Delhi)
Position: Director, Program Operations
Location: Qutub Institutional Area, New Delhi
Organization Profile:
Room to Read is a global organization transforming the lives of millions of children in low-income communities by focusing on literacy and gender equality in education. Founded in 2000 on the belief that World Change Starts with Educated Children®, our innovative model focuses on deep, systemic transformation within schools during two time periods that are most critical in a child's schooling: early primary school for literacy acquisition and secondary school for girls' education. We work in collaboration with local communities, partner organizations, and governments to develop literacy skills and a habit of reading among primary school children and ensure girls can complete secondary school with the skills necessary to negotiate key life decisions.
By focusing on the quality of education provided within the communities and ensuring these outcomes are measured, we have created a model that can be replicated, localized, and sustained by governments. With its global headquarters in San Francisco, Room to Read till date has benefited 32 million children across 21 low-income countries.
Room to Read India was established in 2003 and presently has programs in twelve states – Andhra Pradesh, Bihar, Chhattisgarh, Delhi NCR, Jharkhand, Karnataka, Madhya Pradesh, Maharashtra, Rajasthan, Telangana, Uttarakhand, and Uttar Pradesh.
Position Overview:
This is a senior management position primarily responsible for leadership and assistance with the strategic and tactical execution on all work related to implementing Room to Read's various programs. The Program Operations Director will oversee the implementation, coordination, reporting of our current and prospective work. The position will report directly to the Country Director. He/ She will supervise three senior managers who are directly responsible for managing states and INCO operations. Frequent travel to all provinces where Room to Read works will be required.
Responsibilities:
Oversee execution and implementation of all the programs at country level, their budgeting and internal controls as per the design created by the technical programs staff.

Supervise, coach and mentor reportees.

Coordinate with Program Director with respect to expansion and development of programs.

Coordinate program plans and budget process, working closely with Finance Department.

Supervise annual planning and budgeting exercise and provide directions to the operations teams and other departments.

Conduct appraisals of senior managers in coordination with the Program Directors to identify and ensure support for staff capacity building needs.

Visit project sites at least 20% of the time to support and supervise program implementation.

As part of the Country Management Team, implement ideas that address program priorities in coordination with Program Directors and in collaboration with the technical program staff,

Provide input into strategic and operational planning exercises.

Work with relevant in-country, and State staff to strengthen and improve program impact and sustainability.

Ensure high quality, effective and efficient execution of programs and successful achievement of annual goals.

Collaborate with the Programs and coordinate with monitoring and evaluation (M&E) team to support M&E of all programs.

Identify, track and document program trends, lessons learned and best practices and report to Country Program technical staff to consider in new program designs.

Ensure that organizational, governmental and donor reports are provided on a timely basis.

Explore shared-learning and networking opportunities.

Ensure that all MOUs are prepared / revised in timely manner.

Ensure government approval for all Room to Read programs and ensure they are implemented directly or through Room to Read partners.

Ensure all programs are implemented within the various guidelines established by Room To Read, including those relating to human resources management, finance and regulatory compliance.

Ensure monthly and quarterly reports are submitted on time.

Represent Room to Read at relevant meetings and assist in planning and hosting donor visits.

Provide regular updates on program implementation and plans to the Country Director

Participate in any other activities as required to fulfill the objectives of the organization.
Reporting and Documentation
Review and submit monthly progress reports and draw up action points to be followed up with program teams or other departments.

Work with various departments to ensure timely submission of all organizational, governmental and donor reports.

Act as the point person for all information requests from regional and global offices and donors

Work with the communications team to develop and print communication materials.

Provide regular updates on program Implementation and plans to the Country Director

Explore shared-learning and networking opportunities.
External Coordination and Networking
Stay informed about trends in the fields of Education (early grade literacy, girl education and life skills, and Library) and use this information to assess and inform Room to Read's Literacy program.

Build partnerships with NGOs and other organizations with similar agenda as RtR, with the goal of becoming a key player in this community.

Collaborates with the government to build support for early grade reading, life skills, library, in general and the RtR approach.
Other
Participate in any other activities which may be required to be undertaken to fulfil the objectives of the organization.

Represent RtR at various platforms.
Qualification & Experience:
Masters in education / social sciences / Social Work or equivalent

Minimum 12-15 years of relevant experience and 5+ years management experience

Knowledge of various programs and organizations in the field of early grade reading/literacy in India and abroad.

Excellent managerial and interpersonal skills, including skills of managing and mentoring people

Good written and oral communication skills

Knowledge/ training in linguistics will be an added advantage.
To be successful as a member of the Room to Read team, you will also:
Have passion for our mission and a strong desire to impact a dynamic non-profit organization.

Be an innovative and creative thinker that tries new things and inspires others to do so.

Have a very high level of personal and professional integrity and trustworthiness.

Have a strong work ethic and require minimal direction.

Work well independently as well as part of a team.

Thrive in a fast-paced and fun environment.
Compensation:
Room to Read offers a competitive pay with excellent benefits. The non-monetary compensation includes a unique opportunity to be part of an innovative, meaningful, and rapidly growing organization that is changing transforming the lives of millions of children in developing countries on literacy and gender equality in education.
Room to Read is a child-safe organization; all personnel are expected to adhere to Room to Read's Child Protection Policy and Child Protection Code of Conduct.
Application Procedure:
Please CLICK HERE to apply for this position.
Due to the high volume of applicant response, not all applicants may receive a response from Room to Read. Room to Read is an equal opportunity employer committed to identifying and developing the skills and leadership of people from diverse backgrounds.
Latest Fellowships
Latest Grants
Latest News
© Renalysis Consultants Pvt Ltd