Back to the Job Listing
Post a Job announcement
Advertise with us
Online store
Subscribe our Weekly Newsletter
More Jobs
---------------------------------------------
Junior Technical Expert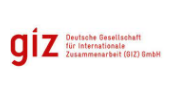 Organization: GIZ
Apply By: 25 May 2022
Location: Mumbai(Maharashtra)
About the Organization
We work to shape a future worth living around the world. This is GIZ's vision and long-term goal.
GIZ provides tailor-made, cost-efficient and effective services for sustainable development.
GIZ has two registered offices in Germany, one in Bonn and one in Eschborn, near Frankfurt am Main.
We also have two representations, one in Berlin and one in Brussels. Regional offices in Berlin, Düsseldorf, Hamburg and Munich/Feldafing support Germany's federal and state government departments in the field of international cooperation.
The company also operates from about 90 offices around the globe, some of which we share with other German development organisations.
Job Responsibilities
Support the project-implementation in accordance with the order and project goals and activities agreed with the partner and team agreements.

Contribute to technical topics such as desi cotton, seed production and other sustainability aspects in cotton sector.

Maintain interface with GIZ and project partners for regular project progress updates and reporting.

Support in monitoring and evaluation of project data and results under the project framework.

Support in knowledge management, and communication of innovations to a broad target group.
Core scope of Tasks
Support services to the technical team
Support the project team in the overall implementation of the India country package of the global project on "Sustainability and Value Added in Agricultural Supply Chains I Cotton"

Support in maintaining database and tracking the business development measures, contract-processing status, and supporting contracts/agreements conclusion with partners.

Support in developing management information system and ensure continuous inflow of information on project updates and regular reporting from the partners.

Provide support services in project implementation on promotion of desi cotton, seedproduction in collaboration with partners under the project framework.

Provide inputs for dissemination of various achievements / information on project/ initiatives / opportunities available under the programme.

Organize knowledge and experience-sharing events and workshops with partners .

Document all proceedings including meetings, workshops and technical sessions and follow-up with stakeholders if required.

Monitor and provide technical guidance to the ontractors and ensuring coherent implementation of deliverables (incl. reporting)
Monitoring and evaluation
Support the monitoring of project results under the project framework.

Engage with the partners for smooth coordination for data collection, processing and deciphering results.

Support technical team in finalising monitoring data and results, and its reporting to the project steering unit in GIZ head office, Germany.

Respond to emerging data and information requirements from the technical team.

Support in documentation and communication of project activities.

Undertake field visits in the project states regularly in accordance with project requirements
Coordination tasks
Maintain a good flow of communication and information within GIZ NRM Cluster, Indian and German Fluent in English and Hindi, written and spoken (C2). Ability to speak/understand Gujarati and Marathi will be an asset.

Coordinate with respective stakeholders for assessing project-progress and monitoring impact.
Education Qualification/Required Skills & Experience
Post-graduate in rural management and/or agricultural/ and/or economic sciences and/or in a related field
Professional Experience
3 years' professional experience, with 1 or more years of professional experience in agriculture, particularly cotton, and natural resource management.

The experience of working on promoting sustainable downstream processing of cotton would be an added advantage
Other knowledge, additional competencies:
Good experience in working with international teams with a cooperative teamwork approach

Excellent communication skills with a broad variety of stakeholders

Excellent presentation and negotiation skills

Familiarity and rich experience of working with Farmers Producer Organisations (FPOs)

Familiarity with local agricultural context of project states would be an advantage

Very good working knowledge of IT technologies (e.g., MS Office)

Willingness to be flexible in a continuously changing area of responsibility

Fluent in English, written and spoken (C2). Ability to speak/understand Marathi will be an asset.
For more information please check the Link
Latest Fellowships
Latest Grants
Latest News
© Renalysis Consultants Pvt Ltd