Back to the Job Listing
Post a Job announcement
Advertise with us
Online store
Subscribe our Weekly Newsletter
More Jobs
---------------------------------------------
Monitoring and Evaluation Specialist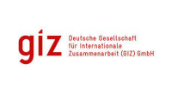 Organization: GIZ
Apply By: 07 Jun 2022
Location: Guwahati(Assam)
About the Organization
The Deutsche Gesellschaft für Internationale Zusammenarbeit GmbH, often shortened to simply GIZ, is the main German development agency headquartered in Bonn and Eschborn that provides services in the field of international development cooperation and international education work.
Job Responsibilities
Qualitative and quantitative analysis and data management.

Management of results-based activities of the project.

Facilitation and preparation of research surveys and trainings.

Contribution to the project knowledge management.
Core scope of Tasks
Reviewing STATA code and statistical outcomes of baseline data analyses for quality control and identification of additional research studies in the aquaculture sector.

Assuring the quality of data, statistical analyses and outcomes of various studies.

Supporting in development of a Monitoring and Evaluation (M&E) system including applicable statistical methods.

Conducting data analyses of project activities to monitor project progress, including multivariate analyses for the identification of dependencies and relationships between variables.

Preparation of reports and analysis documentation.

Preparation of clear and meaningful charts and diagrams.

Provision of statistical support to GP Fish.

Data preparation, analysis and statistical evaluation of mid-term and end-line evaluations of the country packages in Cambodia, Uganda, Madagascar, Mauretania and Malawi under GP Fish according to module indicators, including report writing.

Revision and harmonisation of the existing digital questionnaires using Open Data Kit (ODK)-Collect.

Support the creation of the digital questionnaires for the country packages.

Technical advice and support on tablet-based data collection in the country packages.

Coordination with steering unit for monitoring and evaluation in Germany, including regular participation in the global working groups on M&E.
Education Qualification/Required Skills & Experience
University/Master's Degree in an area that is related to the tasks or project objectives, like productivity, economic, statistics, agriculture, rural development, nutrition, public health.

Ph.D degree in similar field is highly desirable.

8-10 years of professional experiences in monitoring and evaluation as well as in a related field, i.e., information, knowledge management.

Experience in development cooperation and particularly GIZ would be an asset.

Experience of M&E-systems and implementation
Other knowledge, additional competences
Excellent knowledge of statistics.

Excellent computer skills in STATA, SPSS, R, GIS, Microsoft Office.

Fluent in both Hindi and English, knowledge of German is an advantage.

Extremely professional, personable, and an overall team player

Ability to stay calm and deliver under pressure.

Excellent organizational and administrative skills with an eye for detailing.

Ability to multitask, prioritize, and manage time efficiently when under pressure.

Ability to work well with all levels of internal management and staff, as well as consultants.

Engenders a positive team spirit where team members work together to achieve shared goal
For more information please check the Link
Latest Fellowships
Latest Grants
Latest News
© Renalysis Consultants Pvt Ltd