Back to the Job Listing
Post a Job announcement
Advertise with us
Online store
Subscribe our Weekly Newsletter
More Jobs
---------------------------------------------
Program Officer, Literacy field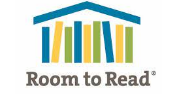 Organization: Room To Read
Apply By: 21 Jun 2022
Location: Jodhpur(Rajasthan)
Position: Program Officer, Literacy field
Location: Jodhpur, Rajasthan
Organization Profile:
Room to Read India was established in 2003 and presently have programs in 12 states- Chhattisgarh, Delhi NCR, Karnataka, Madhya Pradesh, Maharashtra, Rajasthan, Telangana, Uttarakhand, Jharkhand and Uttar Pradesh. Our Literacy Program has been implemented in 15642 government schools, training 25,741 teachers trained in library management and reading activities. Over the same period our Girls' Education & Gender Equality Program has benefitted over 62,457 girls.
Room to Read is a global organization transforming the lives of millions of children in low-income communities by focusing on literacy and gender equality in education. Founded in 2000 on the belief that World Change Starts with Educated Children®, our innovative model focuses on deep, systemic transformation within schools during two time periods that are most critical in a child's schooling: early primary school for literacy acquisition and secondary school for girls' education. We work in collaboration with local communities, partner organizations, and governments to develop literacy skills and a habit of reading among primary school children and ensure girls can complete secondary school with the skills necessary to negotiate key life decisions. By focusing on the quality of education provided within the communities and ensuring these outcomes are measured, we have created a model that can be replicated, localized and sustained by governments. With its, global headquarters in San Fransisco, Room to Read has benefited 18 million children across over 30,000 communities in Bangladesh, Cambodia, Grenada, Honduras, India, Indonesia, Jordan, Laos, Myanmar, Nepal, Rwanda, South Africa, Sri Lanka, Tanzania, Vietnam, and Zambia. Room to Read India has received several awards and recognition over the years including recognition as one of the top ten NGOs to work for during the past six years by the Great Places to Work Institute., and Zambia.
Position Overview:
The Program officer, literacy field will oversee the program and lead the agenda of system strengthening at district level. S/he will be responsible for coordination, development, and reporting of the Literacy program implementation in a district. S/he would serve as the main point of contact for the school and local government officials and coordinate the work of other RtR staff in the district or state. S/he will work closely with the State manager in engaging with the respective district education department of Rajasthan for delivering Foundational Literacy initiative under the NIPUN Bharat. S/he will support the state manager in design of the program, execution, coordination with various stakeholders (government and non-profit partner) and delivering on a roadmap for building government capacity to sustain the impact and interventions from the program. The Program Officer will report to the State Manager and will have Program Associates reporting to him/her. This position will involve frequent travel to field locations as well as regular interaction with education officials, school administrators, teachers, and students.
Roles & Responsibilities:
The Program officer will be responsible for the intervention in his / her district and will have the following specific key roles and responsibilities:
Program Understanding:
Develop a thorough understanding of Room to Read's Literacy program design.

S/he has good awareness of literacy programs, their design and strategies operating in project region.

Develop a strong understanding of Govt's education policies NEP 2020, NCF, FLN, SIQE etc
On-ground Implementation and Monitoring:
Oversee the quality implementation of the Literacy program in the district and blocks, ensuring timely, efficient, and well-coordinated implementation, adhering to the program and budget guidelines.

Make regular visits to program schools alone and with key government officials from block/district/state level, observe Classroom Instruction, Library Management, library activities, speak to teachers and headmasters and supervise the functioning of the PCs.

Ensure that program schools are monitored as per guidelines and the field staff perform their job effectively.

Analyze various data and information emanating from the field, develop programmatic co- relations and flag off issues for larger discussion.

Supervise and ensure all data entry and compilation on monthly, quarterly and yearly basis, including GSD, Dashboard data. Maintain high level of data quality.

Track progress of implementation and expenditures through regular review meetings and field visits; flag off deviations and delays at the earliest.

Participate in any other activities which may be required to be undertaken to fulfil the objectives of the organization.

Ensure that all teacher training and capacity building activities are held as per plan and program guidelines, including the receipt of necessary approvals.

Overall Lead different online and offline trainings organized for teachers, field staff and review meeting. Also, play role of key facilitator for these trainings.

Ensure effective utilization of program budget through proper planning and tracking of planned activities. Ensure that financial and procurement norms are adhered to, and efforts are made to be reduce cost to the extent possible, without compromising on the quality.

Assist to prepare annual plan of action and budget for the Literacy program.

Responsible for literacy program AWP&B, IC and development of program tracking system for timely and quality implementation of activities.

Track program progress on key indicators according to the M&E framework during monthly meetings and throughout the project timeline.

Co-ordinate all district level activities (trainings, review meetings) related to Project

Participate actively on social media in all Room to Read (RtR) campaigns.

Stay updated regarding new programs/interventions of the like-minded organizations in district.

Lead a team of program associates to ensure effective program implementation and achieve the project outcomes in the respective district.

Identify operational bottlenecks and weaknesses, wherever applicable and come up with solutions for the same in consultation with state manager.

Support the State Manager in strategic planning and advocacy, technical assistance, quality assurance, sustainability planning and future expansion decisions.
Government Liaison and Technical Support:
Serve as a technical resource at the district level and participate in technical assistance discussions with Attend government meetings, discussions and committees on foundational literacy and use those forums to advocate for enabling policies and government orders in support of RtR literacy program.

Represent Room to Read in different forums and advocate the importance of foundational literacy and need for libraries and quality children literature in schools.

Interact with key stakeholders (government departments and officials such as CDEO/ADPC/DEEO/RPs/DIET etc.) on a day-to-day basis to ensure delivery on program objectives and explore opportunities for systemic integration.

Strengthen district's capacity to achieve improved learning outcomes on foundational literacy.

Provide technical support to DIET in multiple areas; foundational literacy, library, research, assessment, trainings under the recommendation from NEP 2020 and NIPUN Bharat.
Team Coordination and Capacity Building:
Provide operational oversight to program Coordinators and program associates and support them and Identify gaps in the operational capabilities and plan for their capacity building in discussion with the state manager.

Provide technical oversight to program Coordinators and program associates to support and mentoring them in their coaching and communication with government officials and schools. Identify gaps in their capabilities and plan for their capacity building in discussion with the state manager and IDTS unit.

Manage performance evaluation, capacity building and coaching of Program Associates and program coordinators.

Coordination with state program officer to share program updates, getting technical support as required in program and support in alignment of state level plans and priorities.
Participate in Meeting/Workshops at State and INCO Level:
Participate in IDTS workshops on material development, training module development and training of trainers.

Attend review meetings at the state/national level and provide reflective feedback on program implementation and design issues. At the same time acts as the conduit for transferring innovative ideas and practices from the national level (or from other states) on to the field.

Participate in review meeting, training of trainer and any other required meetings or workshop at state/ INCO level
Planning, Reporting and Documentation:
Responsible for preparing regular (monthly, quarterly, and yearly basis, including program data) qualitative reports and documenting event reports, case studies and best practices.

Responsible for high stake donor reporting, developing their annual, half yearly, quarterly and monthly work plan for implementation.

Responsible for preparing Implementation calendar, cash forecast, PRs budget outlook, AP&B and regular tracking of budget utilisation.

Assist in preparing all programmatic and financial reports as required.
Qualifications:
Master Degree in education / social sciences or equivalent preferred

Minimum 5 years of relevant experience in the education sector

In-depth knowledge on foundational literacy, language and reading practices and approaches

Strong written and oral communication skills

Critical thinking and analytical skills

Good interpersonal skills and a team player

Prior experience of managing a large team

Proven track record of achieving results and managing large stake projects is preferred.

Proven ability to work effectively with schools and communities

Ability to travel regularly to project sites in remote locations.
To be successful as a member of the Room to Read team, you will also:
Have a passion for our mission and a strong desire to impact an up-and-coming non-profit organization.

Be an innovative and creative thinker – you are not afraid to try something new and inspire others to do so.

Have a very high level of personal and professional integrity and trustworthiness.

Have a strong work ethic and require minimal direction.

Be both self-confident and humble.

Work well independently as well as part of a team.

Thrive in a fast-paced and fun environment.
Salary:
Commensurate with experience
Location(s)
India – Jodhpur-Rajasthan

To be successful at Room to Read, you will also:

Have passion for our mission and a strong desire to impact a dynamic nonprofit organization

Be a proactive and innovative thinker who achieves results and creates positive change

Have a very high level of personal and professional integrity and trustworthiness

Embrace diversity and a commitment to collaboration

Thrive in a fast-paced and fun environment
Room to Read has zero tolerance when it comes to child abuse and exploitation and believes that all children have equal rights to protection. All selected candidates will be expected to adhere to the child protection policy, code of conduct and standards and will undergo rigorous reference and background check through third party. Background check will include the verification of employment history and criminal check. Selected candidates may be required to provide additional information to conduct a background check
Application Procedure:
Please CLICK HERE to apply for this position.
Due to the high volume of applicant response, not all applicants may receive a response from Room to Read. Room to Read is an equal opportunity employer committed to identifying and developing the skills and leadership of people from diverse backgrounds.
Latest Fellowships
Latest Grants
Latest News
© Renalysis Consultants Pvt Ltd