Back to the Job Listing
Post a Job announcement
Advertise with us
Online store
Subscribe our Weekly Newsletter
More Jobs
---------------------------------------------
Senior Manager, Operations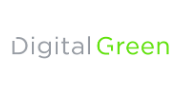 Organization: Digital Green
Apply By: 10 Jun 2022
Location: New Delhi(Delhi)
About the Organization
Digital Green is a development organization that empowers smallholder farmers to lift themselves out of poverty by harnessing the collective power of technology and grassroots-level partnerships. We join forces with governments, private agencies and, most importantly, rural communities themselves to co-create digital solutions that are of the community and for the community. When farmers have the tools they need to connect with one another, they're far more likely to apply what they've learned on their farms and in their households–improving their own livelihoods and those of others in their community, in a manner that's nutrition-sensitive, climate-resilient, and inclusive.
Job Description
The Senior Operations Manager will be responsible for managing and providing overall operations support to the Digital Green's India team. This role will oversee and coordinate the regional and Delhi operations team members to ensure they are working together effectively to provide seamless procurement, logistics, travel, systems / IT, and administrative support. In addition to managing the India Operations team, this role will work closely with the global operations team to oversee the implementation of key internal systems, processes, and policies, and identify opportunities for improvement and adaptation. This dynamic role requires a proactive professional who enjoys collaboration and problem-solving, and who has strong communication and team management skills and a customer-first mindset.
This role will initially report to the Head of Finance, India, and will partner closely with the global Internal Operations team (including the Director of Operations & Org Effectiveness, IT Manager, and members of the Finance team).
Job Responsibilities
Operations Team Leadership
Manage India Operations team (4-5 team members) to ensure smooth, efficient, timely operations support for broader DG India team

Work with Operations team members to provide coaching support, ensure a collaborative team dynamic, and strengthen team culture

Liaise with members of the India Leadership Group (State Heads and Technology Team) to understand and stay abreast of operational needs and challenges.

Solicit / receive staff feedback, identify and analyze recurring issues or problems, and propose solutions

Lead data gathering for internal reporting, audit, and action plan completion.
Policies & Processes
In collaboration with global colleagues, contribute to development and updating of organizational policies and processes (related to procurement, IT, travel, etc.), identifying areas and suggestions for improvement. Lead communication and roll-out of new or updated processes or policies in India.

Train Operations team members to build capacity to implement new processes, and provide problem-solving support as issues arise.

Oversee / assess implementation of key internal processes (e.g. procurement, travel, expense reimbursement) to ensure compliance and accuracy, as well as identify opportunities to improve efficiency and effectiveness.
Systems & IT Management
Serve as key expert and local administrator for internal DG systems (i.e. those used for email, file sharing, travel, expense reimbursement, procurement, etc.)

Provide or support delivery of systems trainings to staff; build capacity of Operations team members to serve as systems resource persons

Partner with global team to identify system needs and requirements during evaluation / selection of new systems

Assess system usage, and provide suggestions to ensure we're using systems effectively

Coordinate with IT Manager and India-based IT consultant to manage hardware, including laptop procurement and set-up, and software / anti-virus installation

Serve as country lead for IT and cybersecurity initiatives, and ensure compliance with IT-related policies
Procurement
Oversee procurement for the India team, ensuring procurement policy is being followed, monitoring quality and efficiency of procurements, reviewing procurement documentation, and providing guidance and problem-solving support for staff as needed.

Coordinate with program teams on procurement and logistics planning.

Review and approve vendor selection for procurements.

Oversee vendor management for procurement; ensuring effective negotiation of rates, vendor selection, and delivery of goods / service.
Travel, Logistics, and Event Management
Oversee vendor management for travel; ensuring effective negotiation of rates.

Assess travel coordination needs and costs; propose modifications to the travel process if / as needed.

Provide logistical support for events / meetings / workshops in Delhi; provide support / guidance to regional Operations staff for event coordination as needed.

Oversee office management and administration.
Education Qualification/Required Skills & Experience
Bachelor's Degree in related field

5 -10 years of relevant work experience in non-profit sector preferably in diverse global environment including different time zones, culture and backgrounds

Tech savvy; demonstrated ability to learn, use, and help others navigate new systems

Strong judgment and analytical skills

Adept at prioritizing and problem-solving; ability to adapt to organizational demands and take on new challenges

Experience developing and introducing new processes and/or systems

Successful track record negotiating with service providers / vendors

Excellent communication skills in English & Hindi, both verbal and written

Experience managing a team (preferably remote)

Customer service mindset

Prior experience using Box (or similar file-sharing platform), Google Workspace, Microsoft Office, and software to manage travel, procurement, and passwords.
If the above role meets your requirements and you are interested to apply for this position, please send your CV to https://digitalgreen.applytojob.com/apply/cYOK7cuMY9 on or before 10th June 2022
For more information please check the Link
Latest Fellowships
Latest Grants
Latest News
© Renalysis Consultants Pvt Ltd