Back to the Job Listing
Post a Job announcement
Advertise with us
Online store
Subscribe our Weekly Newsletter
More Jobs
---------------------------------------------
Senior Research Associate/ Research Associate - Technology Policy, Privacy, Data Protection and Security, Artificial Intelligence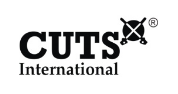 Organization: CUTS International
Apply By: 21 Dec 2022
Location: Jaipur(Rajasthan)
About the Organization
CUTS International (Consumer Unity & Trust Society) began its journey in 1983 in Rajasthan, from a rural development communication initiative, a wall newspaper Gram Gadar (Village Revolution). This monthly wall newspaper is published regularly and has been instrumental in providing a forum for the oppressed classes to get justice. On seeing Gram Gadar, Rubens Ricupero, Secretary-General of UNCTAD (1995-2004) observed: "It confirmed my view that often the simple lack of awareness lies at the root of so much misery".
Job Description
We seek an experienced Senior Research Associate (SRA) to be a part of a dynamic research team within CUTS. SRA is expected to carry out primary and secondary research in the technology policy sector, on subjects such as infrastructure development, internet governance, cyber space, disruptive technologies, privacy, data protection and security, misinformation and disinformation, encryption, data portability and sharing, digital taxation, artificial intelligence, internet of things etc. and will prepare research reports, write briefing papers, monographs, viewpoint papers etc. Knowledge of practical aspects of economic policy, regulations or legal issue is essential. Strong network and contacts in technology policy sector is desirable. This will involve working with different teams within CUTS to develop, capacitate and deliver the research.
Job Responsibilities
Identify emerging issues and trends in technology policy and designing researching ideas.

Undertake research projects in defined areas of interest with end-to-end ownership for project planning, data collection, analysis and documentation.

Carry out field research and data analysis, including qualitative and quantitative data analysis, behaviour and human centered research.

Collate and assist in analysis of data collected through pilot projects, and report on findings.

Deliver projects within agreed timelines, keeping in mind the quality and impact indicators set for the team.

Partner with the communication, advocacy and outreach teams to effectively disseminate research findings to media and other key stakeholders in the policy making ecosystem. Use innovative means for dissemination. Adept in using social media. Support dialogues, workshops, and conferences on the research outputs.

Support the fund-raising team in submitting grant proposals and identifying new donors for our projects.
Education Qualification/Required Skills & Experience
Post Graduate in Economics/ Law/ Regulatory Issues/Competition Law or Bachelor/Masters in Engineering/Technology from an institute of repute.

0-3 years of professional experience of working on ICT, tech policy, cyberspace, disruptive technology, privacy, data protection and security, artificial intelligence, data sharing, misinformation, etc. through research work.

Experience of micro/macro-economics, public policy, competition, regulatory economics, governance and finance based research.

Experience of working in a multicultural environment will be an added advantage.
Technical Competencies
Good working knowledge and proven experience of quantitative and qualitative research with strong analytical skills.
Skills
Excellent writing skills for research papers as well as mass publications;

Excellent communication skills both verbal and written;

Passionate about research and new technologies;

Team player;

Ability to generate goodwill with working partners;

Ability to manage parallel tasks and deliver on time to meet internal and external deadlines; and

Competency in the use of market research tools, statistical packages such as Strata, SPSS and data analysis is an added advantage
For more information please check the Link
Latest Fellowships
Latest Grants
Latest News
© Renalysis Consultants Pvt Ltd