Back to the Admission Listing
Post a Admission announcement
Advertise with us
Online store
Subscribe our Weekly Newsletter
More Admissions
---------------------------------------------
Application invited for QIP Short Term Course On "Data Analytics"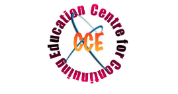 Institute Name: Centre for Continuing Education
Apply By: 22 Apr 2019
Course title: Application invited for QIP Short Term Course On "Data Analytics"
Deadline: 22nd April 2019
Introduction
The Fields of Machine Learning and Data Analytics have gained wide popularity over the last few years. Data is changing the way decisions are made. Understanding large data sets and applying mathematical techniques to extract nontrivial and potentially useful information from data sets is becoming important. The proposed course aims at pulling together some of the critical components of Mathematics, Computer science and Machine Learning that together form a coherent area of study of the ways large data sets can be used to perform decision making.
Whom the Course will benefit?
Engineering College Teachers and Researchers
Course Objective:
To Train Teachers and Researchers
Course Contents:
Introduction, Data Preparation, Linear Methods for Classification and Regression, Additive Models and Tree-Based Methods, Support Vector Machines, Model Assessment and Selection, Unsupervised Learning, Link Analysis, Recommendation Systems, and some other Applications.
Eligibility:
The course is meant for teachers of engineering colleges recognized by All India Council for Technical Education (AICTE) who send their applications through proper channel. There is no course fee for them. Selected teachers will be paid TA at actuals subject to the limit of Three tier AC train/bus fare by the shortest route from the place of work to Bengaluru and back. However, the maximum TA payable is Rs.3000/-. They will be provided with a daily allowance of Rs.500/- (for 5 days only) towards boarding and lodging as per QIP rules and will be supplied with the course material.
For more information please check the Link
Latest Online Store
Latest Tenders And EOIs
Latest News
© Renalysis Consultants Pvt Ltd