Back to the Call for Papers Listing
Post a Call for Papers
Advertise with us
Online store
Subscribe our Weekly Newsletter
More Call for Papers
---------------------------------------------
Call for Papers - International Conference on Recent Trends in Humanities, Education, Arts, Culture, Languages, Literature, Philosophy, Religion, Gender and Management Studies (HEALM‐2019)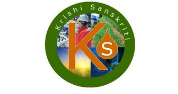 Organization Name: Krishi Sanskriti
Apply By: 29 Apr 2019
Location: New Delhi, Delhi, India
Presentation Date: 04 May. 2019 - 04 May. 2019
Title: Call for Papers - International Conference on Recent Trends in Humanities, Education, Arts, Culture, Languages, Literature, Philosophy, Religion, Gender and Management Studies (HEALM‐2019)
Deadline: 29th April 2019
Call for Papers
International conference on Recent Trends in Humanities, Education, Arts, Culture, Languages, Literature, Philosophy, Religion, Gender and Management Studies (HEALM-2019) is for the researchers, scholars and practitioners from all around the world to present and share ongoing research activities. This conference provides opportunities for the delegates to exchange new ideas and application experiences face to face, to establish research relations and to find Academic partners for future collaboration.
Conference Themes:
Humanities
Media, Film Studies, Theatre, Communication, Aesthetics, Design, Language, Linguistics, Knowledge, Philosophy, Ethics, Consciousness, History, Historiography, Literature/Literary Studies, Political Science, Politics, Teaching and Learning, Globalisation, Ethnicity, Difference, Identity, Immigration, Refugees, Race, Nation, First Nations and Indigenous Peoples, Sexuality, Gender, Families, Religion, Spirituality, Cyberspace, Technology, Science, Environment and the Humanities, Other Humanities.
Educational and Communication Studies
Education as a social science, The learning sciences as an interdisciplinary endeavor, Action research: the logistics and ethics of interventionary social science, Teaching and learning the social studies, History teaching and learning, Economics teaching and learning, Geography teaching and learning, Technology in learning and learning about technology, Communication Media studies as social science, Communications as a social science, Information and communications technologies, the social web: the internet in its social context, Human-computer interactions, Literacies as a social learning experience.
Mandatory steps to be followed:
Abstract should be maximum 300 words, full length research paper should be maximum 6 pages.

In case of multi authored research paper, at least one Registration is mandatory.

In case other author/co‐author wish to physically attend the conference they need to pay full Registration fees individually, separate Journal & Certificate along with the conference kit will be issued to them. Co‐ Authors are requested to fill & submit separate Registration forms in case they are physically attending the conference.

Charges for extra copy of Journal/ Certificate for other Co‐author (if required) should be paid along with preliminary Registration by the corresponding author.

Co‐Authors will not be considered as accompanying person. Listeners are not entitled for free accommodation (it will be on paid basis). However they will be issued conference kit and participation certificate.

All Selected papers will be available online after 15 to 20 days of conference date over.
For more information please check the Link
Latest Online Store
Latest Tenders And EOIs
Latest News
© Renalysis Consultants Pvt Ltd