Back to the Call for Papers Listing
Post a Call for Papers
Advertise with us
Online store
Subscribe our Weekly Newsletter
More Call for Papers
---------------------------------------------
Call for Papers - South Asia Conference on Social Enterprise - Values and Processes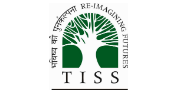 Organization Name: TISS
Apply By: 15 Jul 2019
Location: Mumbai, Maharashtra, India
Presentation Date: 08 Jan. 2020 - 10 Jan. 2020
Title: Call for Papers - South Asia Conference on Social Enterprise - Values and Processes
Deadline: 15th July 2019
In recent years, social entrepreneurship has emerged as a global phenomenon in the context of the increasing gap between social and environmental demand and supply side of resources (Nicholls, 2006). The discipline of Social Entrepreneurship has been advancing fast to establish as multidisciplinary area equally sought after by scholarly community and practitioners. Probably this is one of the emerging disciplines of the 21st Century which has drawn attention of several stakeholders in search of sustainable practices to impact lives of millions marginalised due to several reasons of neo-liberal economic thoughts and practices. According to Dees (2001), "social mission is the heart of social entrepreneurship". The gaps in the process of development are evident and hence the continued effort to search for 'new knowledge' in the areas related to social enterprise. After the emergence of the concepts of social entrepreneurship and social entrepreneur, scholars have started identifying the 'hidden hands' of social entrepreneurs in the creation of many institutions and movements (Bornstein and Davis, 2010). While the individual (Social Entrepreneur) and the process of enterprise creation and sustenance (Social Entrepreneurship) do not demand much debate, the social enterprise dimension of the impact is yet to be fully established and explored.
The context of the Conference would be South Asia. India being a major political and economic entity in South Asia has strong influence on the developmental discourse of South Asia. South Asia or Southern Asia is a term used to represent the southern region of the Asian continent, which comprises the sub-Himalayan SAARC countries and, for some authorities, adjoining countries to the west and east. Topographically, it is dominated by the Indian Plate, which rises above sea level as Nepal and northern parts of India situated south of the Himalayas and the Hindu Kush. South Asia is bounded on the south by the Indian Ocean and on land (clockwise, from west) by West Asia, Central Asia, East Asia, and Southeast Asia.
While we invite the scholars and practitioners to come forward to submit their works for discussion and deliberations we propose the following questions as pointers,
South Asia as Context
What are the economy, polity and developmental issues?
How are the social enterprise movement?
What is happening?
South Asia as Construct
What are the country specific dimensions and variables supportive or otherwise in social enterprise creation?
Are there any fundamental differences in these variables?
Do we find some patterns or trends?
Social Enterprise as means to solve social and environmental problems
How are social enterprises offering new hope to solve social and/or environmental problems?
Are there other models or ways complementing the social enterprises to enhance values?
Which are the contexts/areas of the development processes in which social enterprises have better answers over the other methods?
Important dates
Submission of Extended Abstract in the prescribed structure : July 15, 2019

Notification on acceptance of the Extended Abstract : July 31, 2019

Submission of Full Paper (First Draft) : September 30, 2019

Notification of Acceptance (First Draft) : October 15, 2019

Submission of Revised Full Paper : November 30, 2019

Notification of Acceptance (Revised Paper) : December 15, 2019

Powerpoint Presentation Submission: December 30, 2019

South Asian Conference : January 8-10, 2020
For more information please check the Link
Latest Online Store
Latest Tenders And EOIs
Latest News
© Renalysis Consultants Pvt Ltd