Back to the Job Listing
Post a Job announcement
Advertise with us
Online store
Subscribe our Weekly Newsletter
More Jobs
---------------------------------------------
Programme Manager (Finance)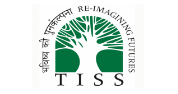 Organization: Tata Institute of Social Sciences (TISS)
Apply By: 22 Apr 2019
Location: Mumbai(Maharashtra)
About TISS
Tata Institute of Social Sciences (TISS), a Society registered under Societies Registration Act, 1860 vide Registration BOM 8/1966 dated 18.01.1966 and also Registered under Bombay Public Trust Act, 1950 vide Registration no. F-1391 and as Deemed University u/s-3 of the UGC Act, 1956 and also registered under Foreign Contribution (Regulation) Act, 1976 vide registration no 083790007 dated 05.06.1988 having registered office at Sion Trombay Road, Deonar, Mumbai – 400088
About the NCSR Hub and NSDL Vidyasarthi Project
1. The National CSR Hub (Hub) was established at TISS in 2010 at the behest of the Department of Public Enterprises (DPE) under Ministry of Heavy Industries & Public Enterprises. With the introduction of CSR related obligations in the Companies Act 2013, the CSR landscape in India is being transformed both in terms of the length and breadth of financial commitment directed in this area by corporates.
The Hub is a think tank and facilitation knowledge partner and commits itself to the conceptualization and practical implementation of CSR activities of companies. In addition to providing advisory services for CSR, the National CSR Hub helps companies, NGOs and the Government by undertaking actionoriented research to help create impactful, sustainable programmes. TISS is committed towards creating an enabling environment for impactful social investments that are in line with the business strategy and sustainability of corporates. The National CSR Hub advises and engages with multiple private sector companies, in the strategic and technical areas, enabling companies to make socially relevant choices.
2. NSDL is a company engaged in the business of innovative and flexible technology support system for the investors and brokers in the capital market of the country and also plays a central role in developing product and services that will continue to nurture the growing needs of the financial services industry. As part of its Corporate Social Responsibility, NSDL is desirous of providing various scholarships to the eligible students through a scholarship scheme named as 'NSDL Shiksha Sahyog' where in financial support shall be provided to needy students from financial backward section of the society. NSDL has launched its scholarship program on Vidyasarthi portal which is an online platform develop and maintained by NSDL e-Governance ensuring transparency in the processing of the said scholarships; and since TISS has been operating in the area of education and Corporate Social Responsibility it has the required expertise to implement the scholarship programme for NSDL
Job Profile
Title Programme Manager (Finance)
Location Financial Advisor's Office, TISS Main Campus
Reporting Relationship Financial Advisor – Finance & Taxation
Affiliation NCSR Hub, Tata Institute of Social Sciences
The remuneration proposed to offer would be Rs. 55,000/- per month to the deserving candidate.
Responsibilities
1. Accounts & Taxation:
Prepare, examine and analyze accounting records, financial statements and other reports to access accuracy, completeness and conformity to reporting and procedural standards.

Preparing Budget, Cash flow statement and Variance Statement

Monitoring and Reporting of Project Transaction.

Project Management and Reporting

To Maintain proper project records

To address the queries raised by the auditors.
2. Financial and Monitoring:
Maintain financial records of the project

Preparation of financial analysis, MIS Reports etc as required by the management.

Undertake Monitoring visits of NGOs, evaluate project proposal and applications of Empanelment in the NCSR Hub.
3. Legal and Statutory Compliance:
To review, amend and negotiate the legal contracts to be entered into with third parties under the guidance of the Financial Advisor.
4. Other:
Adequate liaison between the hub and the Finance and Accounts Dept. of TISS

Smooth coordination with the payroll team

Carry out other duties as required from time to time

Assist the Financial Advisor
Eligibility
The person should be a Inter CA and B. com

At least 3 Year of work experience in an educational Institution under CSR Domain and field level project management (PAN India)

The person should be ready to work on weekends, long hours and ready to travel PAN India on short notice.

The person should have excellent fluency (both spoken and written)in English, Hindi and Marathi language.

The person should be around 25-30 years of age as on 1 st April 2019
Interested Candidate may apply to tisscsrhub.11@gmail.com by 22nd April 2019 with their latest CV.
Interview: Walk in Interviews for eligible candidates will be conducted at the Committee room, TISS main campus from 4:00 pm to 5:30 pm on Tuesday, April 23, 2019. Candidates will need to carry relevant documents to the interview.
For more information please check the Link
Latest Fellowships
Latest Grants
Latest News
© Renalysis Consultants Pvt Ltd