Large 100 Skill Development CSR Projects in India FY 2020-21
Research Team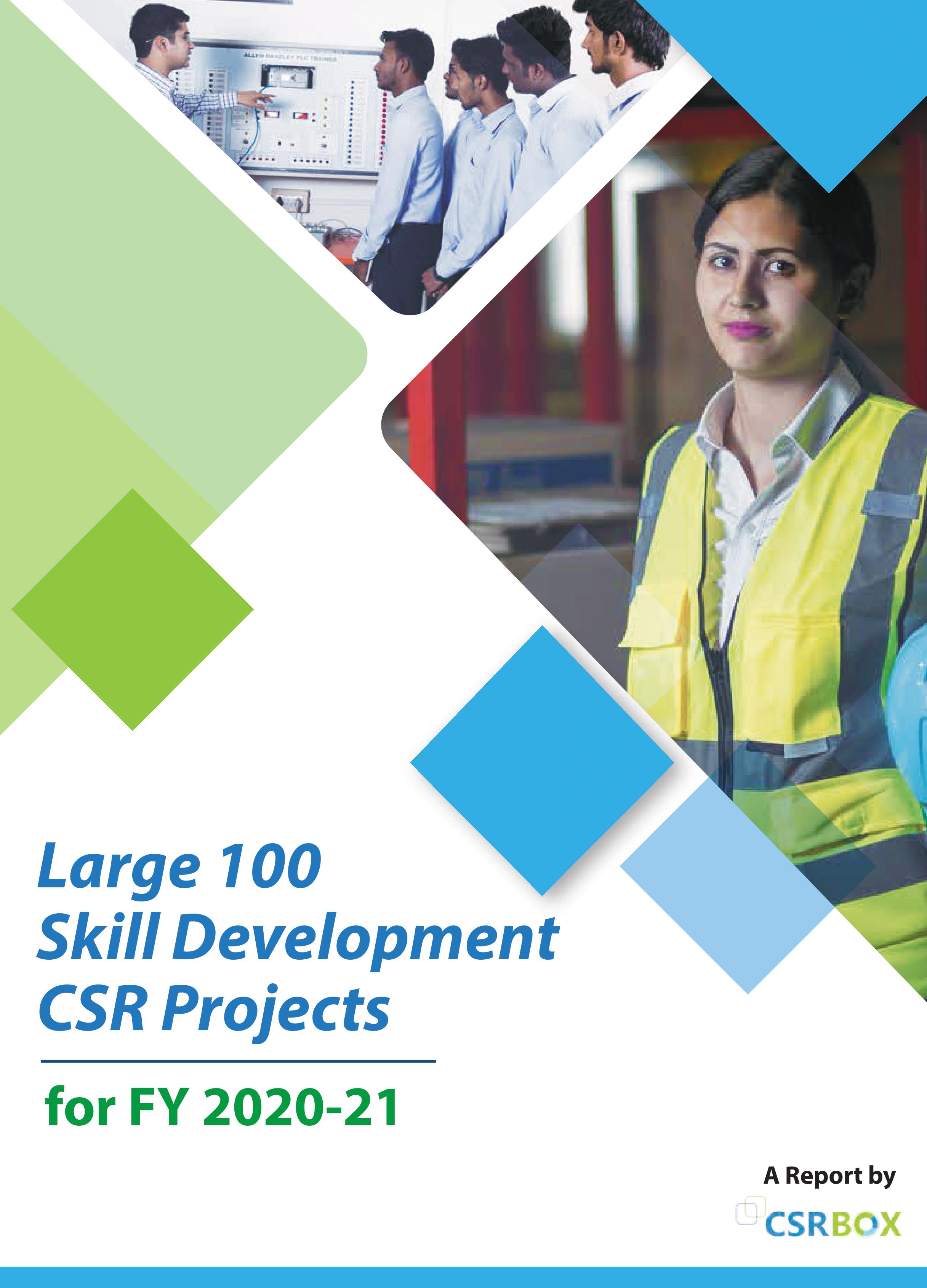 Large 100 Skill Development CSR Projects in India for the Year 2020-21
Number of Skill Development CSR Projects: 100
Overall CSR Spent on Skill Development Projects: (in INR): 710.29 Cr.
Average Funding Size/Project (in INR): 7.10 Cr.
This report is the research publication of CSRBOX, which presents an in-depth analysis of the Skill Development-based CSR expenditure of 100 Projects in FY 2020-21 and visualizes a few important curves of skill-related landscape in India for this year.
Given below are the top 10 companies from PAN India working on skill development as per their CSR spent (in INR Cr.) in 2020-21.
Name of the Company

Prescribed CSR Budget (in Cr.)

Actual CSR Spent

(in Cr.)

Reliance Industries Limited

884

922

HDFC Bank Limited

627.86

634.91

Indian Oil Corporation Limited

342

460.38

Infosys Limited

372.39

325.32

Wipro Limited

165.6

251.19

ICICI Bank Limited

184.53

200.5

Hindustan Unilever Limited

161.7

165.08

Maruti Suzuki India Limited

140.9

140.94

Bajaj Finance Limited

106.55

107.08

Tech Mahindra Limited

104.44

105
The Datasheet covers:
Name of the Company

Industrial Sector

Corporate Office

Prescribed CSR 2020-21 (in Crs.)

Actual CSR Spent in FY 2020-21 (in Crs.)

CSR Project Title

Description of Project

Sub Thematic Areas

Amount Spent (in Crs.)

Implementing Partners

Project State(s)

Project District(s)
To access the full report, please purchase the pdf.
Please note that the report doesn't mentions the personal contact information of the corporates.
Published :
2021
Published by :
CSRBOX
Rs 4725 INR
1% Off
Shipping Charges :
0 INR
Delivery In :
0 days
Tags
Skilling
Product Id : 180
ISBN :
Edition : New
Language : English
Book Pages :
Book Type : Pdf
More Products
© Renalysis Consultants Pvt Ltd