Breathing Lungs: An initiative to inhale pure air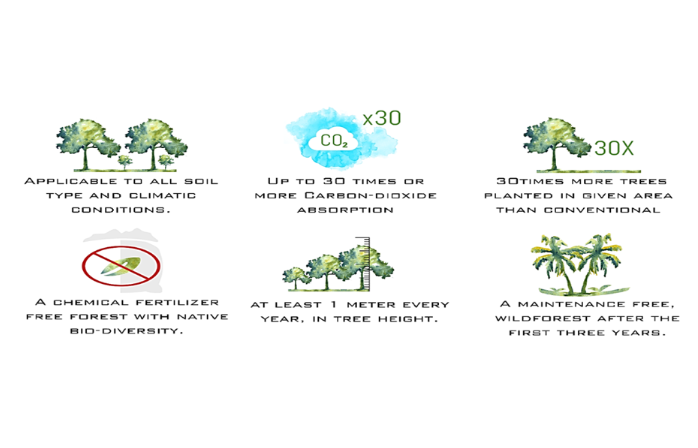 Prayas Youth Foundation
Growing nations like India are highly vulnerable to climate change adversities. Loss in green cover and concentrated development in urban fabric is creating urban heat islands which are very harmful. Increasing green cover is integral method in combatting climate change. Surface temperatures in urban areas can be 10°C to 20°C higher than in the air temperatures because buildings, roads and other hard surfaces absorb and store heat. Unlike hard surfaces, trees and vegetation provide shade, and cool and clean the air by evapotranspiration. Growing forests remove vast amounts of carbon from the air and store it in leaves, branches, trunks, roots.
A Miyawaki forest is an opportunity to take part in ecosystem restoration. Indeed, the method takes into account ecological successions and allows to plant an advanced forest of native and indigenous species that are depleting. It enhances quick development and great resilience to climate change
Tree cover of almost 1.6 million hectares was lost between 2001 and 2018 in India. The ideal forest cover should be 33% of total geographical land and India accounts to only 23%. According to WHO, ideal open space in cities should be 50sq.m/person and minimum 9sq.m/person.
In Marathwada region only 6% land of total land is forest cover and out of which 94% are without green cover, just barren land. If we speak about Aurangabad, it has semi-arid climate with Air quality index accounting to 80 which is in moderate zone. The quantum of barren land has almost been doubled since 1989 in Aurangabad. On contrary Aurangabad has almost 1200 open spaces reserved under civic amenities like playground, garden, etc.
The Miyawaki Method Native Dense Forest- a modern plantation method used for afforestation- was developed by Japanese ecologist Dr. Akira Miyawaki. It is aimed at creating an accelerated forest equivalent to a 100-year indigenous forest within 10 years. They use all native trees only as these indigenous trees are adaptive and help to improve microclimate and combat climate change.
The allegory of their vision was inching in 2019 at Water Resource Department, Aurangabad when they planted in the Miyawaki forest. It was a mesmerizing experience to experience the variabilities of the first Miyawaki Forest. Further they planted 3 more, accounting to total 4 Miyawaki forests within the campus, accompanied with traditional single plantation where there is tough soil and periphery plantations as well.
They were fortunate enough that the most expensive resource i.e., Land has been provided by Command Area Development Authority (Cada), Aurangabad. Some of the forests were self-funded and others were funded by CERE and IndusInd bank.
Impact Created:
The Air quality of microclimate has been improved. The trees planted are native and of more environment value than aesthetics. Thus, they have higher carbon sequestration. Also, they purify air and exhale oxygen. Overall improvement is felt in atmosphere.
Dense plantation on edges created a buffer between forest and chaos outside. These forests have a calmer and silent ambience accompanied with sweet birds chirping
Biodiversity provides functioning ecosystems that supply oxygen, clean air and water, pollination of plants, pest control, wastewater treatment and many ecosystem services. They have used 80+ indigenous species of plant which also help in conserving variety of flora and fauna.
They have created many ponds in city around area hill base to achieve water conservation. Trenching hills helps saving soil erosion as well as stopping rainwater at one place. They have conserved 40.59cr litres of water
Source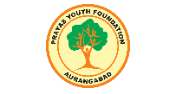 CSRBOX.org is Asia's largest CSR platform with an in-depth CSR portfolio of over 1050 companies and 10000+ CSR projects. The platform works as a bridge between the development sector, and business community, government agencies and academic institutes to bring together opportunities on one platform and create a knowledge base for thematic interventions. A few of our clients are UNICEF India, IBM, BOSCH Ltd, HCL Foundation, Genpact, Diageo, Bajaj Foundation etc.We have projects, platforms and partnerships (3Ps) based approach for social impact in India.
© Renalysis Consultants Pvt Ltd