Dell India along with SayTreesSaveTrees is restoring hope and prosperity in Indian farmers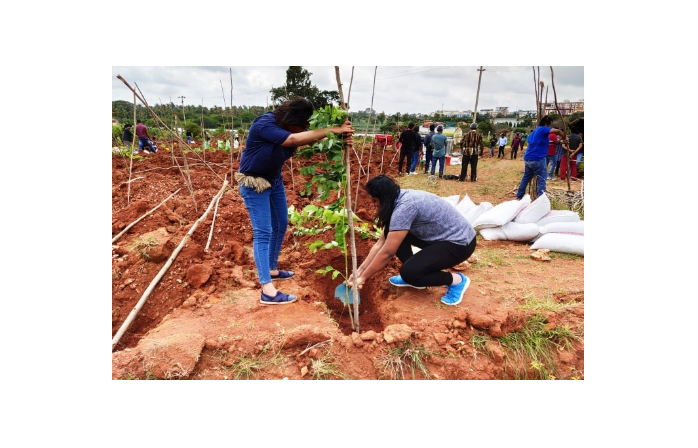 SayTrees
The future of mankind is uncertain. Global warming has put our planet in crisis. Deadly hurricanes, floods, wildfires, and droughts ravish the earth. The population continues to grow exponentially. How will we survive? In many parts of India, long droughts and unseasonal rains have ruined crops and farmlands. Many regions have experienced 60% less rainfall and extensive soil erosion due to high winds. Now farmers struggle to yield a profitable harvest. Their livelihood is in jeopardy.
Kamaiah, Farmer, says - 'It's always a struggle with the lack of rains, the fertilisers and commodities have become expensive and now without plantations, our land is losing its fertility and is deserted. We are up to our necks in debt.'
Nishant Bhatia, Senior Director, Dell India says, - 'One of the structural problems that a lot of farmers face that the rainfalls ate erratic, sporadic and they don\'t have a line of sight of visibility, a predictability into what the crop is going to shape up.'
Farmers need help and we need them. A humble team effort by Dell India and SayTreesSaveTrees aims at making a difference in the lives of these farmers by planting trees that can also give them additional income and contribute to the environment at the same time. In a joint venture address forestry project, the employees from Dell alongside SayTreesSaveTrees volunteer plants and nurture 1 million food saplings.
'I fundamentally believe that, you plant tree, you plant hope, and that is what our objective at Dell has been. An aggressive goal of 1 million trees by 2022. We are going to make it happen with partnership with SayTreesSaveTrees, who have been in this business for a close to a decade. They have already planted 300,000 trees, and we are just upping the target a little and taking it to a million.' - adds Mr. Bhatia
The collective goal is to create a sustainable income for farmers. Fruit forests are beneficial in a way that they provide tree cover to protect the region from rain proofing carbon sequestration and reduce global warming. Trees serve as effective barriers to the wind, use only organic fertilizers, and requires no chemicals and produce chemical-free food. They are also easy to maintain, inexpensive, and require less water. Around 2500 farmers will benefit from this project and add a much need income stream by a wide variety of fresh fruits. Farmers from previous projects implemented by SayTrees have already generated income by selling the fruits.
Dell and SayTreesSaveTrees hopes to restore hope and prosperity in farmers of India and do their part to protect and preserve our planet.
Source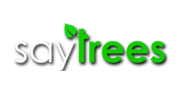 SayTrees is a professionally run group of ordinary people extraordinarily determined to protect the environment not just by themselves, but also by sensitising others towards the importance of environment conservation and goading them on to participate in tree-plantation campaigns.
© Renalysis Consultants Pvt Ltd