Educating Young Drivers of Tomorrow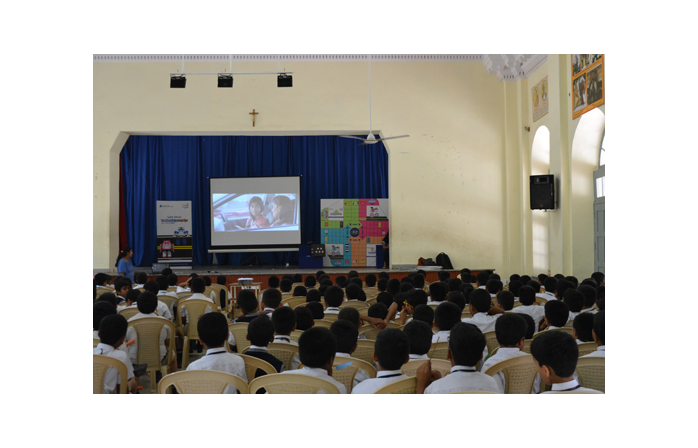 Hyundai Motor India Ltd
Hyundai Motor India Ltd, the country's leading premium car manufacturer and the largest passenger car exporter launched its CSR initiative 'Safe Move-Traffic Safety Campaign' in association with Ministry of Road Transport and Highways.
Hyundai Motor India Foundation, the philanthropic arm of Hyundai Motor India Limited continues to spread awareness on road safety rules. Hyundai is a brand with a cause and it believes that the process of road safety begins not just with the drivers but every individual on the road. Safe Move is one of the key pillars of Hyundai's global CSR campaign on Traffic Safety Campaign. Under the aegis of "Safe Move", HMIL in association with the Ministry of Road Transport and Highways will promote the best practices of road and traffic safety habits among children.
The Safe Move official Traffic Safety Campaign educates the children on the Traffic Safety. Along with the TV airing, special School Contact and RWA (Residential Welfare Association) programs have been designed to reach out and spread the Traffic Safety message across the multiple cities in India. A 'Kids Hyundai' website (www.kids.hyundai.co.in ), a specially designed website for children on Traffic Safety is developed.
Under the umbrella of 'School Contact Program', Hyundai conducts innovative skit performances to educate the young drivers of tomorrow of tomorrow about the importance of responsible road safety practices for creating a safe and happy environment.
Teacher comments - 'It is a wonderful initiative taken by Hyundai Motors. In fact, I found the children performing the skit with lot of enthusiasm; it felt that they had this conviction by expressing this through the skit. I am sure children will send this message to their parents and all in all, it would be beneficial to every citizen.'
Teaching students' the traffic rules is the need of the hour. If the children learn, they are sure to convey the lessons and the learning to their parents and it is sure to bring about a change.
Source
Hyundai Motor India Ltd is a wholly owned subsidiary of the Hyundai Motor Company headquartered in South Korea. It is the second largest automobile manufacturer with 16.2% market share as of February 2019 and US$5.5 billion turn-over in India.
© Renalysis Consultants Pvt Ltd