Empowering Girls with Digital Learning During the Pandemic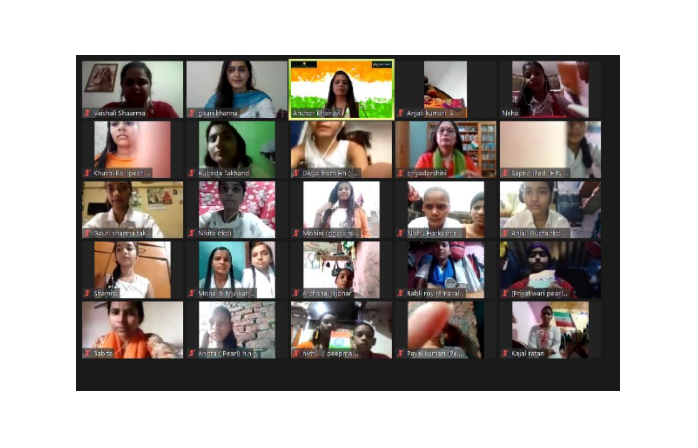 NewGen
The global pandemic has compelled social organizations and schools to suspend physical classes and transit to the new world of digital. However, setting up online classrooms come with its own set of challenges, including poor connectivity issues, the right training, and difficulty in monitoring the progress.
At Newgen, we understand the gravity of the situation and are actively working towards ensuring the continuity of education for our students. As a part of our corporate social responsibility (CSR) program, we are providing uninterrupted classes to our female students in Delhi government schools.
Let's have a look at some of the ways through which we have ensured that learning never stops for our students:
Digital Learning
Newgen's facilitators have been working towards the holistic development of children while overcoming the challenges of working in a remote environment. iPads and personal devices have been given to students to ensure continuity of education. MiFis, wireless routers that act as a mobile Wi-Fi hotspot, have also been provided to those who are staying in areas with poor connectivity. All the students are kept motivated and engaged in various innovative ways; group interactions are conducted to build and strengthen their observational skills and emotional confidence. Furthermore, students are given prizes on a monthly basis, based on their performances.
Newgen Digital Discovery Paathshala (NDDP)
Social distancing and offline classrooms have given an impetus to Newgen's NDDP program, launched in 2015, to make girls proficient in using the internet and other digital mediums for their personal and professional development. The NDDP alumni initiative was launched in early 2020 to expand the program's outreach – engaging with the bright ex-students of NDDP and guiding them through career counseling, personality development, and soft skills training programs.
To make these sessions more interactive, the alumni students have been divided into three groups. Each group attends a session once a week which consists of an interactive short online presentation in which students are encouraged to participate, ask questions, and clarify their doubts. The sessions are concluded with a fun quiz, based on the topic discussed.
At the end of every session, the students are given a home assignment, in which they are required to research the given topics online. These assignments are evaluated at regular intervals to closely monitor the performance of the students.
Online Career Counseling Sessions
To help students, make the right decision in choosing their streams, online career counseling sessions are also organized. The first career counseling session was conducted on "What to do after 10th?". In this session, students were made familiar to different streams to choose from in the future.
In the following sessions, students were introduced to different professions, including medicine, arts, banking, engineering, police services, etc. Presentations were shown to educate them about eligibility, job description, and success stories of each of these professions. Students were given timelines to submit their assignments. Based on the assessment, over 40 iPads were rewarded to the best and deserving performers in each group. Furthermore, to improve the students' soft skills, a specialized mental health and personality development program is conducted once a month in collaboration with the trained professionals of I-Am. These sessions have been a huge success among the students so far.
The Way Forward
"Since it has become mandatory for government schools to conduct online classes, the learnings from NDDP has made the process easier for the students. There is an emphasis on personality development, health, hygiene, and everyday life skills to make the children self-sufficient and responsible leaders of tomorrow," says Priyadarshini Nigam, CSR Head, Newgen Software.
Source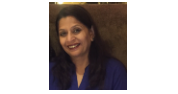 Priyadarshini has been on Newgen Board since 1997. She heads the corporate communication function as well as CSR at Newgen Software and plays a pivotal role in driving Newgen's CSR initiatives through programmes like Sadbhavna, Newgen Digital Discovery Paathshala (NDDP) and SOS village adoption.
© Renalysis Consultants Pvt Ltd