Empowering girl child with Project Beti Padho Kendras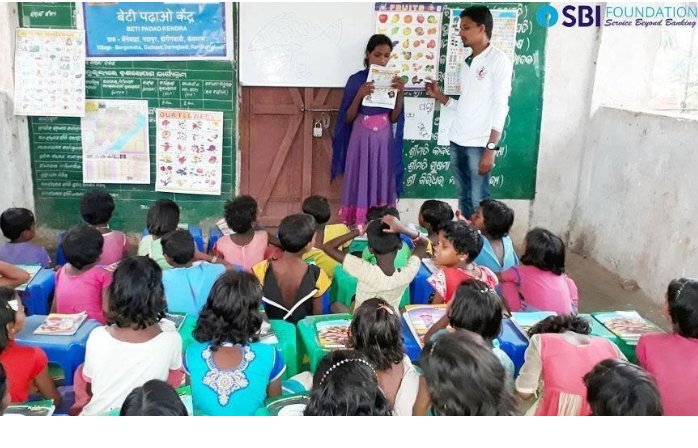 SBI Foundation
In a country that worships feminism in form of goddess Saraswati, it's an irony to have majority of the girl child population deprived of elementary Fundamental Right to Education. Amidst raging discussions on women empowerment, government has initiated several measures to extend its support and bring about a positive change in this direction. Initiatives like Beti Bachao, Beti Padhao and Sarva Shiksha Abhiyan out of few among many that deserve a mention but are these enough to solve the Problem? Probably not!
Savita, Village - Pahadi says – 'Initially, there was no school facility in our village and as my daughter was very young, we were not able to send her far away for schooling.'
Another parent added – 'All the kids were going to Bhargava village for schooling and as my daughters were very young, they were not able to travel far from home and we also weren't aware and concerned about their education and schooling.'
Like Savita, thousands of parents hesitate in sending their young girls to a distant location for learning. Therefore, redirecting onus back on society from government to bring in the change and this fundamental change call for a change at grassroot level. A testimony of this comes from SBI Foundation, the CSR arm of State Bank of India that has joined hands with IIMPACT NGO to set up 200 Beti Padhao Kendras across remote rural areas in Bihar, Chhattisgarh, Madhya Pradesh, Odisha and Uttarakhand.
These local learning centres have an atmosphere conducive enough to train young minds with majority of teaching staffs from the same community. These kendras' are not only helping young girls bond with their teachers better but also empowering the newly formed ecosystem for advanced learning.
Durgest Varma, Teacher – Centre Pahadi says, - 'After associating with Beti Padhao Kendra (BPK), I got the employment and an opportunity to teach these kids here and help in their education and learning.'
Beti Padhao Kendra through its meaningful and stimulating curriculum upto Class 5 ensures a guided entry of its 6000 pupils into mainstream formal education system. Thus, ushering a paradigm shift in attitude towards the girl child education, which for aeons have remained chained in the dark world of illiteracy.
Source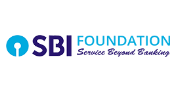 SBI Foundation is a non-profit subsidiary of State Bank of India and has been launched to undertake CSR activities of the SBI Group.
© Renalysis Consultants Pvt Ltd