Project Shiksha Provides Technological Innovation in Education for the Marginalised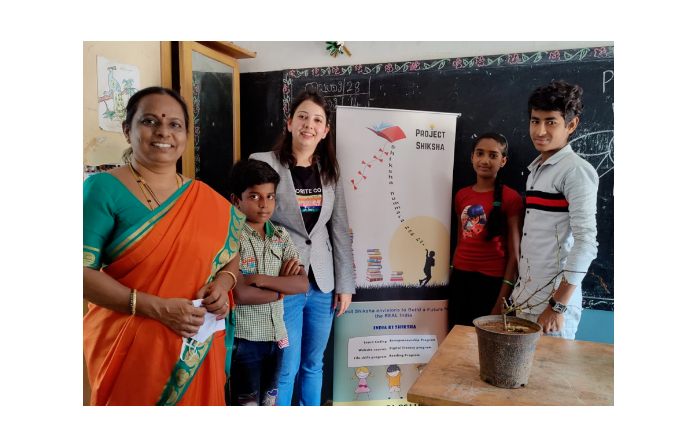 Project Shiksha
India, as a country rapidly adopts technology and innovative methods in order to bring in social changes. Being a youthful nation with its major population consisting of youth, these measures of development of a nation as a whole are catapulted by innovative technological ways. One such measure is adopted by the educational innovation brought in by Project Shiksha. The project has used technology to revolutionize the pedagogical measures used to educate the rural and the marginalised groups.
Project Shiksha is a social Ed-tech working on bridging education gaps and providing 21st-century skill development programs to children and youth aiming at fun learning and innovative thinking. The program gives these children an opportunity to experiment with new ideas. Additionally, a test drive of the real-world skills also happens simultaneously that leading to preparing these students for the fast-driven future. Project Shiksha envisions a #ShikshaFuture for low-income groups, government schools, private schools, CSR-led minds, communities, and individuals via programs like Coding Hackathons, Communication Classes, Extempore Stands, Pitching Pads, Tech Workshops, Website Courses, Retail Training, and more.
Collaboration is the Key
Project Shiksha collaborates with multiple levels in order to bring this change. There are non-profit organisations like NGOs who like to work in partnership with Project Shiksha on the one hand and low-cost private schools on the other who are ready to embrace technology and add fun to the learning process. Government schools are also major collaborators who like to help the students in learning the technological ways. At the same time, it helps increase their avenues of employment and prepare them for the tech-driven future.
The education pedagogy needs to be revamped in sync with the new education policy. The path has to change from rote learning to a hands-on class experience. This transition is really a need of the hour considering the fast-paced life and the changing job market. Project Shiksha addresses this gap and provides a learning opportunity to all stakeholders. The project also adopts digital tools that help teachers in simplifying the most difficult lessons. Offering appropriate infrastructure helps eliminate the common challenges of stunted children's growth, increased dropout rates, and meager confidence levels among children. Proper infrastructure by Project Shiksha also helps alleviate below-average academic performance in rural government schools.
Educational Impact
The impact of Project Shiksha can be seen clearly as its mission is in sync with make India digitally literate and provide Shiksha to each and every household. The country is already come up with New Education Policy that helps students develop 21st century skills and bridge the gaps in the education system. In order to fulfil the country-wide mission, Project Shiksha provides quality education to low-income groups. The project has already impacted 400+ students in collaboration with NGOs like Human Shelter foundation, Sammridhdhi Trust and few more across India.
The Project has reached a network to Delhi NCR, Rajasthan, Jharkhand, North-eastern states as well as Uttar Pradesh. To ensure successful implementation of the project, the company developed teams of well-versed professionals to constantly engage with various schools providing career guidance and motivational workshops and seminars in the process.
Covid Relief Works
More than 1 billion children are the risk of falling behind due to the school closures aimed at containing Covid-19. 1.6 billion children and youth were out of school by April 2020. The problem of the students increased when 3 out of 4 were unable to reach remote learning areas. Such students mostly belonged to poor households. Education helps reduce these inequalities and reach gender equality and is crucial to fostering tolerance and more peaceful societies. Education via WhatsApp came as a boon for such children. Project Shiksha had organized online WhatsApp classes and took care of the internet packs & did a fundraiser to support them with smartphones. The children were provided with free internet packs so as to complete their daily learning lessons.
Apart from providing learning in a fun-filled way, Project Shiksha worked with 600+ families in different slum areas of Harlur village in Karnataka. It worked towards COVID relief in order to provide grocery kits It also introduced technology and provided gadgets to the children. To nurture today's generation, there is a dire need for a 360-degree view to help them navigate through challenges, the Project organisers and execution team was prepared to explore unidentified territories. They helped in every way in order to fulfil the ultimate goal of bringing education to every doorstep that will eventually build the confidence to do things differently.
As a new initiative, Codathon, a programme to bridge the digital divide and help the less privileged children and youth (10-30 years) to learn coding and design their own websites and game applications. All this is oriented towards developing critical thinking, problem-solving and logical reasoning skills which prepares them for the digitalized future. Another initiative being Shiksha on Wheels- an on the go bus library helping children from low income groups get access to free books and reading thereby moving towards empowered learning and enhancing their reading skills.
Shiksha on Wheels
An interesting initiative towards a larger impact of the Project resulted in project's library initiative. It recently initiated called "Shiksha on Wheels", an on-the-go bus library helping children from low-income groups to get access to free books and reading thereby moving towards empowered learning and enhance their reading skills. New initiatives always work towards better impact and create growth in the marginalised sections of the society. This is a constant effort of Project Shiksha. Shiksha on Wheels is a mobile library, a one-of-a-kind initiative to help children learn effectively. would enable the children to access quality reading materials brought to their doorstep and also get the children involved in spending time reading story books. They would also be able to access the internet through the tablets to study or explore further on their interesting lessons under supervision.
The project will work in the government schools and target communities of migrants and most vulnerable groups which are not reachable at most times, in the city of Bengaluru. The current scope of this project is 5 government schools and 2 target communities (800 children)! Shiksha on Wheels has the objective of digital literacy via entrepreneurship and education. This is possible with 21st century learning and thinking out of the box to enhance and improve childrens' reading skills, by engaging them in extracurricular activities.
Pre-programmed learning modules, which are available in the tablets would enhance their learning and make it interesting, having a mobile library which is stocked with story books and other educational material, and the vehicle will move from school to school or community to take the library to the children. Making it accessible to children where they are, it will help them learn by interactive use of technology.
Source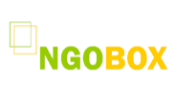 NGOBOX.org is a leading development sector platform, which has carved a niche in the field of information and partnership services in the social sector. We are a knowledge platform catering the information regarding Jobs/Fellowships/ Grants /Events/RFPs announcements to the development sector, social businesses, CSR foundations, and sustainability sector firms.
© Renalysis Consultants Pvt Ltd