Smarter Living for Rural India
India's growth must include parallel development in rural areas and in the homes of women like Swati in Maharashtra. Swati's family, like so many others live below the poverty line. She cooks on traditional chulhas that generate toxic fumes which she inhales day in and day out. It is the combustion process in traditional chulhas which causes harm as they use fuels like coal, wood, crop residues and cow dung cakes. Consistent exposure to these pollutants creates long term respiratory diseases and even cancer. They create pollutants like deadly black carbon which increase carbon emissions. Swati and women like her walk miles, each day to collect wood for the traditional chulhas. This daily practice results in reduced forest cover which adds to global warming. LPG often viewed as solution to indoor air pollution only partially resolves the problem. Villagers struggle to afford replacement cylinders which bring them right back to traditional chulhas.
The numbers are large over 600 million across India cook with wood as a traditional fuel and deal with resultant issues. Over 1 million Indians lose their lives to indoor air pollution each year.4.3 million across the world die prematurely each year because of indoor air pollution.
The question arises can CSR Make a Difference
Yes and the answer is straightforward. Swati is one of over six thousand homes in India that now uses Envirofit clean cook stove PCS-1 Spandan. The stove benefit homes like Swati's in ways more than one. They reduce toxic smoke by 80 per cent, use 60 per cent less fuel and cook food twice as fast that in addition to keeping the kitchen soot free.
While Swati herself may not be aware of its impacts, each Envirofit cook stove impacts ten of the UN's sustainable development goals. In addition each Envirofit cook stove generates gold standard carbon credits which companies use towards carbon neutrality, in effect making CSR Programmes pay for themselves.
---
ImpaX is 'Stories of change' in social and development sector. This section brings to you a few selected interventions or stories of change-makers that have led to sustainable and positive impacts. If you know a person or organization that could be on 'ImpaX', please write to us at csr@ngobox.org
Source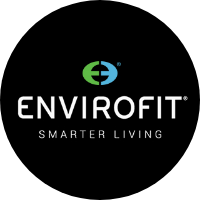 Envirofit International is a social enterprise that innovates smart energy products and services that improve lives on a global scale.
© Renalysis Consultants Pvt Ltd