UDAAN - Giving Wings to Hope
'Education is the most powerful weapon which you can use to change the world.'- Nelson Mandela
Prasad Hariharan, Managing Director, CSSI says, 'Recruitment is one of our key functions and we understand the value of good education. Developing the right skill sets and improving them is key to lending a good job.'
In 2017, when CSSI thought of launching of CSR program, it was clear that they wanted to focus on education and employability. That's how UDAAN took flight on 15th July 2017. The program essentially is about working with school children from disadvantaged communities in the slums of Dharavi in Mumbai. Said to be Asia's largest slum, Dharavi is located on prime property in the middle of Mumbai and provides an affordable option to many who move to India's financial capital with bug dreams.
CSSI chose to work Sri Sri Ravishankar Vidya Mandir, commonly known as SSRVM- a wing of the Art of Living Foundation. The English medium school was started in 2002 with 2 rooms and 40 kindergarten children. That little nursery has grown to a full-fledged school, and today it has 420 students.
CSSI wanted the contribution for these children to be meaningful and long lasting. Inspired by the students desire to learn and succeed, they thought it would be a great idea to liven up their library. They also focused on sanitation for the students in this area where public health is a major concern.
Ms. Jayshree, Teacher at SSRVM says. 'I would like to thank Carnival Support Services for great help they have given to our school. It is not only helping our students but the teachers also. The library is done up so beautifully that not students but even teachers are getting attracted to it. The students attending the school basically come from the slums, they do not have a wash basin at their home, and toilets and they use public toilets. So when they come to school and see beautifully done toilets and wash basin, they seem happy!'
There are several success stories that are emerging from this school.
Vinayak Hosamani, a student who studied at SSRVM and took up a sponsored course at the culinary academy of India in Hyderabad is now completing his internship with a leading 5-star deluxe hotel- Sahara Star deluxe hotel. After his internship, he will be applying for a position on board CSSI's cruise ship.
'I was born and raised in the lanes of Dharavi. I joined the school when I was in the 7th grade. I was not a good student but my teacher helped me. Our school has been responsible for giving purpose in my life. I love to experiment with the ingredients that are available in the kitchen.' Says Vinayak
To encourage students, CSSI invites around 100 of them to their annual Fun n Fair activity in the Mumbai office. The fun filled event with food, games and entertainment is a hot with these students.
CSSI will continue to provide financial and material aid, and strive to provide employment to students passing out from SSRVM. It is a way of giving back something to the society that provides CSSI with more than 22000 crew to work on board our cruise ship.
Source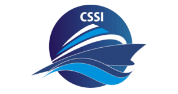 CSSI is India's largest manning firm providing highly skilled and trained personnel for cruise ship operations worldwide. Presently, we administer in excess of 21000 Indian personnel on more than 95 cruise ships under the Carnival Corporation umbrella.
© Renalysis Consultants Pvt Ltd