COVID-19 Response by Indian Companies, CSR and Philanthropy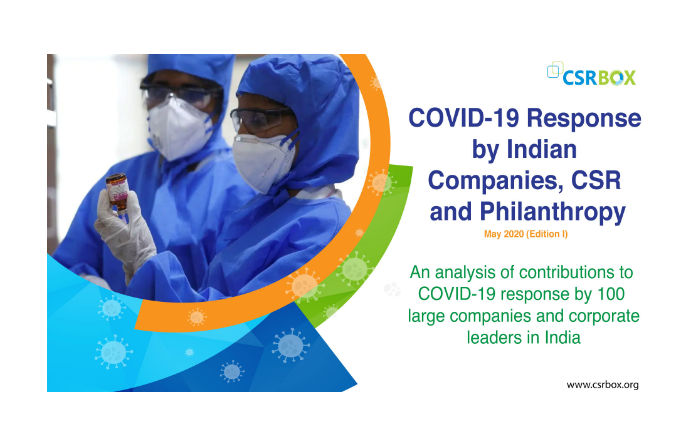 Introduction and Research Methodology
The outbreak of COVID-19 has led to huge ramifications across the world. With a large population and relatively evolving health system in India, it is a challenge to contain the spread of COVID-19 and address the surge of the patients to be treated. Simultaneously, it also brings to surface various economic challenges with the regulatory impositions across the nation. It calls for a multi-pronged response that includes strategic diagnostics and treatment, adequate and safe health infrastructure and taking care of the basic needs of the underprivileged communities, while slowly building up projects and initiatives that prepare the communities for the post COVID-19 scenario. Since mid of March 2020, there are many corporates, CSR Foundations and business leaders who have come forward to support COVID-19 response in various capacities. Additionally, the recent recognition of COVID-19 response under CSR mandate has further catalysed the
response intensity.
First in the series of COVD-19 response, this report brings to you an overview of how the large 100 businesses and its leaders are stepping in to support India through this crisis. Our research comprises of analysis of 110 entities including corporates, CSR Foundations and large individual philanthropic contributions over the last one month, contributing to INR 7075 Cr. consolidated funding through 189 different initiatives. We have further analysed the patterns of the response through share of funding committed, based on geographies of action, company types, industry sectors, response priorities and its distribution across target communities.
Key Highlights
BSE/NSE listed companies contribute the highest commitment (37%) in terms of funding towards COVID-19, followed by private companies which contribute 20% share in funding.
About 10% of the commitment comes through the CSR foundations of companies and 15% comes through HNI or individual philanthropic organisations led by corporate leaders.
Majority of the response funding, about 48% is donated towards the fund set up by Central or State Governments, followed by a 32% support towards reinforcing the health infrastructure and 25% towards medical supplies and safety gear.
About 64% of the initiatives address a mix target group and are spread across India, 24% initiatives address the needs of hospitals and frontline health workers and COVID-19 infected.
While the corporates largely contribute towards the relief funds, CSR foundations are focused towards resolving the issues faced by hospitals and frontline health workers, ensuring adequate supply of medicines, protective and safety gear and equipment.
Diversified, Oil, Drilling, Lubricant and Petroleum, and Banking and Finance sector accounts to 68% of the total commitment by corporates.
Out of the total funding towards fund set up by government, only 3% is directed towards the states, whereas 97% is towards the centrally set up funds. Maharashtra, Gujarat, Tamil Nadu and Telangana are the top 4 states receiving contributions to the fund set up by State Governments.
To download the full report, please click here
Source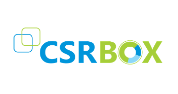 CSRBOX is India's leading CSR knowledge and impact intelligence driven partnership platform for the development community. It serves as an enabler, encouraging collaboration and partnerships between CSR stakeholders. At CSRBOX, we are committed to the idea of advancing social impact and change. Whether you are a Donor agency looking to invest in transformative and sustainable projects or an implementation leader dedicated to accomplish your organization's goals, CSRBOX can help you achieve
© Renalysis Consultants Pvt Ltd