Start Your Journey In Social Work With These 10 Free Online Courses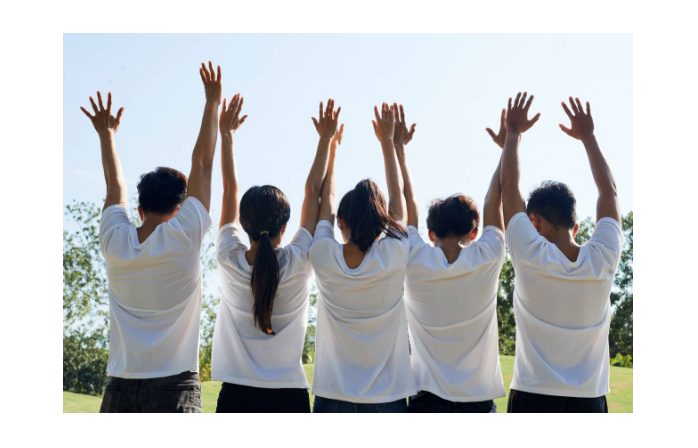 Start Your Journey In Social Work With These 10 Free Online Courses
Do you have the desire to help people overcome difficulties in their lives? Like helping children in remote areas access education, creating livelihood opportunities for the marginalized, and more. If yes, then, you can start your journey into the field by simply enrolling in an online course focusing on social work.
What's more? The courses come with certificates which adds to credits for future opportunities.
These online courses in the social sector will not only advance your understanding of mental health issues, substance abuse, and fundraising for nonprofit organizations.
Here are 10 free courses you can apply for:
Harvard University
Harvard University, a private Ivy League research university in Massachusetts, USA is offering free online courses with paid printable certificates.
The courses offered include computer science, social science, data science, humanities, business, health & medicine, mathematics, programming, education & training.
Who can apply?
The online courses are available to anyone from any corner of the world.
Click here to know more and apply.
Commonwealth100 Leadership Programme 2021
To help people become more active and engaged citizens of a community, Common Purpose, an international not-for-profit leadership development organization has launched Commonwealth100.
This is an online leadership programme that equips future generations with leadership skills. It is the first of their programmes to be run online. Using an interactive platform, participants will work with a diverse group of young leaders from across the Commonwealth to explore Open Source Leadership – a new leadership model co-created with over 1,000 young Commonwealth leaders.
Who can apply?
This programme is open to young people, aged 18+. They may be at the beginning of their career or pursuing further education.
Click here to know more and apply.
Remote Work Revolution For Everyone - Harvard University
The COVID-19 pandemic forced many organizations to rapidly shift to remote work. While there are many benefits of remote working, including reduced commute, greater employee flexibility, increased productivity, and more, virtual work can introduce new challenges.
In the Remote Work Revolution for Everyone course, participants will learn to excel in the virtual-work landscape. You will learn how to build trust, increase productivity, use digital tools intelligently, and remain fully aligned with your remote team.
Who can apply?
This online course is open to anyone across the world.
Click here to know more and apply.
Integrating Climate Change in UNICEF's Planning and Programming
This is a joint initiative of more than 30 multilateral organizations to help countries achieve climate change action both through general climate literacy and applied skills development.
The course provides examples of the impacts of climate change on children. It aims to inspire climate change action among professionals engaged in a country's programming and will allow them to explore many tools and resources.
Who can apply?
This course aims to train Development professionals engaged in UNICEF programming including UNICEF staff, UNICEF National Committees, government officials and UNICEF partner organisations.
Click here to know more and apply.
Indicators For An Inclusive Green Economy
Organised by the One UN Climate Change Learning Partnership, This course explores the conceptual underpinning of the GEP Measurement Framework and how it contributes to the "beyond GDP" measurement agenda.
It explains how progress (or regress) on a single indicator can be measured and how these indicators can be combined into the Green Economy Progress (GEP) Index with its weighting system.
It also describes how to measure progress on a Dashboard of Sustainability and how to combine this information with the GEP Index to create a system for ranking countries that is informative to policymakers.
Click here to know more and apply.
Startup India Learning Program
Startup India Hub is a one-stop platform for stakeholders in the Startup ecosystem to interact amongst each other, exchange knowledge and form successful partnerships.
This organization is offering a free online entrepreneurship program that will help entrepreneurs take ideas and ventures to the next level through structured learning. The intensive four-week programme covers lessons on key areas of starting up. This will be conducted by 40+ top founders in India.
Click here to know more and apply.
Community Organizing For Social Justice
Offered by the University of Michigan, USA this course examines specific strategies for community organizing for social justice in a diverse, democratic society.
It examines core concepts of social justice and practical steps for bringing people together to set goals and priorities, assess community assets and needs, develop action plans, and build implementation support.
Click here to check your eligibility and apply.
Social Norms, Social Change I
Offered by the University of Pennsylvania Philadelphia, USA, this course is on social norms and rules that glue societies together. It teaches how to measure social norms and the expectations that support them, and how to decide whether they cause specific behaviours.
This is Part 1 of the Social Norms, Social Change series and is open to all.
Click here to apply.
Feminism and Social Justice
The University of California, USA is offering a course that presents a broad definition of feminism. It serves to frame three significant events in the history of feminism and social justice – the Empire Zinc strike of 1951, the 1971-1972 trial of Angela Davis, and the #metoo movement.
The course is open to all.
Click here to apply.
Natural Resources for Sustainable Development
The SDG Academy is the flagship education platform of the Sustainable Development Solutions Network (SDSN), a global initiative for the United Nations.
They are offering a 12-week course to learn about efforts to sustainably manage extractive industry investments. Participants will understand the complex and interwoven aspects of natural resource governance and become part of a global movement of citizens and practitioners committed to harnessing the transformational impacts of our natural resources.
Who can apply?
Sustainable development practitioners and extractive practitioners such as those working in oil, gas, and mining. Graduate and undergraduate students studying in fields related to sustainability or environmental science.
Click here to know more and apply.
Source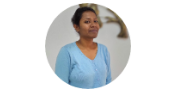 Roshini Muthukumar, a native of Chennai, started her career as a content writer but made a switch to journalism to pursue her passion. She has experience writing about human interest stories, innovative technology, entrepreneurs, research blogs, and more. Previously, Roshini has done internships with The Hindu, Metroplus and worked as a correspondent with The Better India.
© Renalysis Consultants Pvt Ltd