10 NGOs Providing Free Meals for The Underprivileged in India !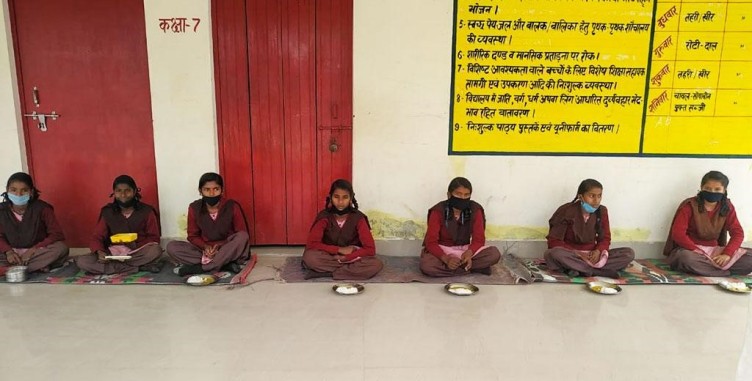 In India, poverty and hunger remain pervasive problems affecting millions of people. While the government has implemented various schemes to tackle these issues, non-governmental organizations (NGOs) have also played a crucial role in providing relief to the underprivileged.
Among the many services that NGOs offer, providing free food to the needy has been one of the most impactful. These organizations collect excess food from events, collect donations from individuals and corporates, and prepare nutritious meals to distribute to those who are hungry.
In this article, we will explore some of the NGOs in India that are making a difference in the fight against hunger by providing free food to the underprivileged.
1. Akshaya Patra Foundation
Headquartered in Bengaluru, Akshaya Patra Foundation strives to eliminate classroom hunger by implementing the Mid-Day Meal Scheme in the government schools and government-aided schools. Alongside, Akshaya Patra also aims at countering malnutrition and supporting the right to education of socio-economically disadvantaged children.
Since 2000, Akshaya Patra has been concentrating all its efforts towards providing fresh and nutritious meals to children on every single school day. They also provide meals to communities affected by natural disasters, pandemics, and other crises.
According to the organization, "We are continuously leveraging technology to multiply our reach. The state-of-the-art kitchens have become a subject of study and have attracted curious visitors from around the world."
Partnerships with the Government of India and various State Governments, along with persistent support from corporates, individual donors, and well-wishers Akshaya Patra has gone from serving just 1,500 children in 5 schools in 2000 to serving 2 million children.
2. No Hungry Child
The No hungry child idea was originally conceptualized by Mr.V Sridhar, who gave up his Corporate Career in the year 2000 to serve the Social Development Sector. Initially, he started with an idea of helping the Social Organisations in the area of fundraising to ensure that Social Programs do not take a back seat due to paucity of funds.
With the help of kind-hearted philanthropies, he started the Nutritious Meal Program in Bangalore and realized that this concept should spread across the state then the nation then the rest of the world. In doing so, Mr Sridhar also realized that he has to network with as many NGOs as possible to ensure that this Nutritious Meal Program is implemented all across the country.
No Hungry Child Free Food Program is focused towards distributing hot, nutritious and fresh food to poor, needy & hungry children across pockets of poverty in India.
The organization says, "We have a daily nutritious meal coverage of more than 20,000 hungry & underprivileged children and our daily food distribution regimen is smooth, efficient and dependable - 365 days a year."
3. Annamrita Foundation
Founded in 2004, the Delhi-based Annamrita Foundation has always believed that the intake of food not only sustains a person, it also paves a way for a healthy future. We strive to deliver nutritious meals to people who need it the most.
The organization says, "We work directly with central and state Govt. entities to blend excellence into our food donation program. From serving mid-day meals as lunch to school going children, and serving meals to the frontline workers and the underprivileged, our food relief programs have a far reaching impact on the society at large."
Over the past 17 years, Annamitra has fed over 10 million children and offered over 12 million meals across the country.
4. Rise Against Hunger
Rise Against Hunger India is an international hunger relief organization that envisions a world without hunger. Based in Bengaluru, the organization's mission is to nourish lives, empower communities, respond to emergencies and build a strong movement towards ending hunger.
Rise Against Hunger India meals are provided in schools to encourage increased enrollment and attendance. For adults in community empowerment programs, the provision of meals offsets productive time lost while attending training sessions.
Meals distributed in hospitals and clinics may support patients' nutritional needs and complement their treatments. Meals also act as a major safety net for people in crisis to cope with their daily survival needs before they are able to organize their livelihoods.
Since 2015, Rise Against Hunger India has served 23.2 million meals and offered support in various ways.
5. Cuddles Foundation
Cuddles Foundation believes that a well-nourished child fights cancer better. It provides food and nutrition to every child suffering from cancer. It also offers counseling and support to caregivers. It works on a capacity-building model by partnering with Government and charitable hospitals and allotting nutritionists for necessary support on special diets for cancer patients.
Cuddles Foundation has received accolades and awards which include the President's Award for National Child Welfare for 2015-16, United Nations Global Compact and Akshaya Patra Foundation 'Nourish The Change'.
6. No Food Waste
No Food Waste is a Tamil Nadu-based organization which aims to redistribute excess food from weddings, parties, events to those who are hungry. The idea took root in 2014 with two Shopper Bags and a volunteer to collect the surplus food and deliver to the homeless through the Public Transportation System.
The organization says, "We took an oath on that day to stop food waste and satisfy the hunger of many, in a quest to make the world hunger-free."
No Food Waste works alongside Governments, Corporates with Social Responsibility on their minds, other partners and Volunteers to create a local chapter of excess food collection institutions, which will be spread across various cities, addressing the two major challenges – namely urban and environmental, following the United Nations Sustainable Development Goals.
7. The Robin Hood Army
The Robin Hood Army is a zero-funds volunteer organization that works to get surplus food from restaurants and communities to serve the less fortunate. A volunteer needs to offer just 3 hours a week on a regular basis. You can join the team of Robins or contribute food to your city.
The organization says, "Our Robins are largely students and young working professionals – everyone does this in their free time. The lesser fortunate sections of society we serve include homeless families, orphanages, patients from public hospitals, and old age homes."
To date, the organization has served 118 Million people across 401 cities in 13 countries.
8. Feeding India
Feeding India is a non-profit organization dedicated to eradicating hunger and improving malnutrition outcomes in India. They work toward this mission by supporting large-scale systemic interventions as well as providing essential food support to underserved communities in the form of raw grains and freshly cooked food.
Feeding India works with on-ground nonprofit partners working on education and child/maternal malnutrition by providing regular meals to dependents.
With the Poshan to Pathshala campaign, Feeding India is supporting schools for low-income families through daily meals. The goal is to ensure that all the children in their formative years get the right nutrition for their holistic development.
To date, the organization has served over 14 crore meals and the number is rapidly growing every day.
9. Roti Bank
Mumbai Roti Bank is a non-profit, hunger relief organization with the mission to eliminate hunger and malnutrition. Started in December 2017 under the able mentorship of former Director General of Police, Maharashtra, Mr. D. Sivanandhan, our initial objective was to reduce the gap between hunger and excess food.
The organization says, "Initially, we used to pick up excess food from weddings, events, hotels, cafeterias, housing societies and deliver it to thousands of hungry people who live in slums or on the footpath. Every day, we serve beneficiaries which primarily include children and also others who are most in need."
Today, Roti Bank has set up a kitchen to cook fresh nutritious meals for their beneficiaries. In the last five years, Mumbai Roti Bank has not only improvised and innovated its operations to reach the neediest and deprived in the Mumbai Metropolitan Region (MMR) but has also initiated new chapters in Nagpur, Coimbatore, Hyderabad, Chennai, Ahmedabad, and Cuttack.
The organization has fed over 10 million people, meals that consist of dal, rice, roti, vegetable, and sometimes fruit or a sweet.
10. Khushiyaan Foundation
Khushiyaan, as the name suggests 'Happiness" is committed to delivering Happiness to underprivileged humans of the society & environment.
Through its successfully running projects Roti Ghar, Naari Shakti, Beach Warriors and Project Paathshala, Khushiyaan Foundation strives to provide quality food, women empowerment and hygiene, cleanliness drives, and the gift of education respectively.
Started in 2017, the 'Roti Ghar' project aims to eradicate malnutrition among slum kids. The purpose of Roti Ghar is to give the slum children access to at least one healthy and nutritious meal in a day and also to teach them health and hygiene and table manners, thus focusing on their overall development.
© Renalysis Consultants Pvt Ltd