Avashya Foundation organizes 5th Annual Mango Festival to promote sustainable farming and environment conservation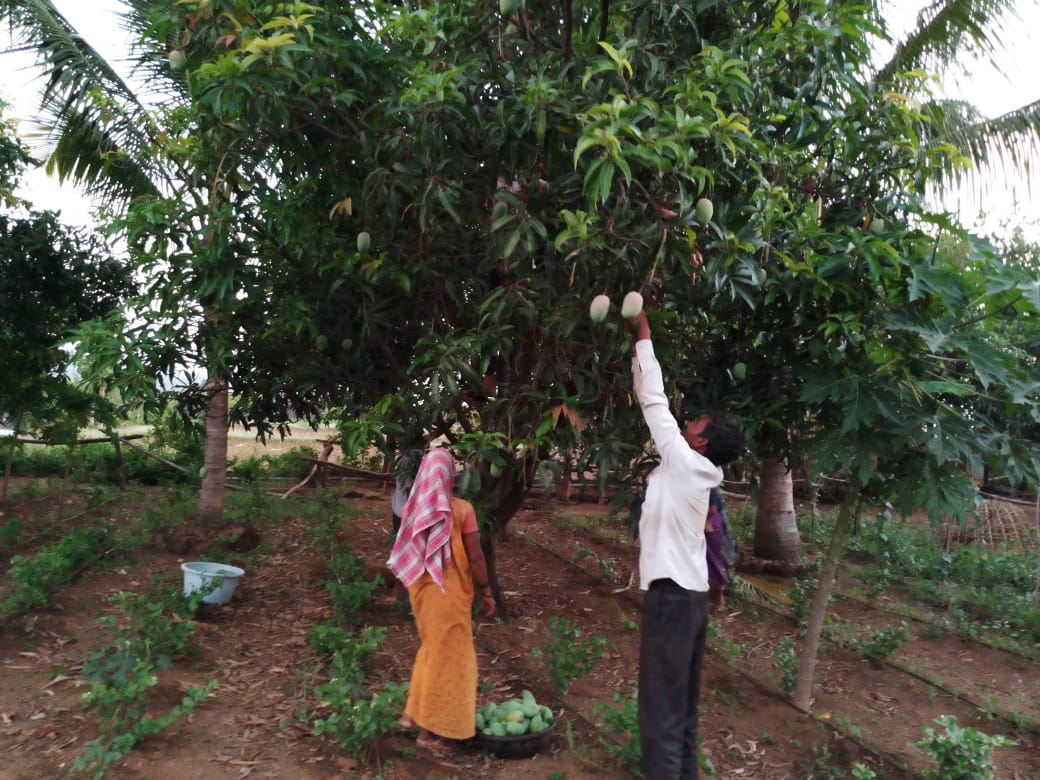 The Avashya Foundation, CSR arm of Allcargo Group, is hosting its annual Mango Festival as part of its Maitree initiative, which works for farmers' sustainable livelihood and environment conservation. The festival is organized on 18th and 19th May 2023 at Allcargo headquarters in Mumbai. This marks Allcargo's fifth year of celebration of exquisite flavour, enticing fragrance, and delectable taste of the king of fruits. The annual Mango Festival has been instrumental in promoting sustainable growth and development in the tribal regions of Maharashtra.
Maitree, working to replenish the green cover of our planet, has so far facilitated the planting of over 850,000 fruit-bearing saplings, and aims to plant 1 million saplings by the end of this year. Maitree empowers local farmers by providing them with seedlings of mango, guava, cashew, lemon, and teak. The planting drive has led to significant improvement in productivity and living standards of the farmers.
Dr Nilratan Shende, CSR Head at Allcargo Group, said, "Through Maitree, we have been able to touch the lives of over 90,000 people, providing them with not just sustainable livelihoods but also a sense of empowerment and self-reliance. Seeing our farmers prosper and the environment flourish -- that's the true success of Maitree. And the Mango Festival is a celebration of this spirit of growth and resilience."
For many of the farmers, Maitree provided them a platform for empowerment and to build resilience. Unable to sustain farming due to various factors including climate change, high cost of seed and fertiliser, lack of scientific knowledge, inflation, reduced income on their produce, they faced loss of livelihood and were forced to migrate urban areas to make ends meet. With Maitree, they are now aware of seasonal variations, climate change risks, soil and water conservation. As a part of the initiative, farmers are also being educated on setting up nurseries, and cultivating high-quality crops.
The Mango Festival is a testament to the initiative's success, celebrating the bountiful produce of their sustainable farming. It provides a platform for over 18,000 farmers to showcase and sell their produce, encouraging a thriving farming community.
ABOUT AVASHYA FOUNDATION
Avashya Foundation is the CSR division of Allcargo Logistics Ltd and Allcargo Group of companies. It has been tirelessly working in education, healthcare, and environment sustainability in Maharashtra, Karnataka and Tamil Nadu, under the able leadership of Mrs Aarthi Shetty, Non-Executive Director and Chairperson of the CSR Committee. Avashya Foundation has implemented flagship projects in education, environment, and healthcare such as Disha, Jeevan - coping with Cancer, and Maitree that effectively work to uplift underprivileged communities.
For further details contact Pooja Singh at pooja.singh@allcargologistics.com
© Renalysis Consultants Pvt Ltd