Cadila Pharma constructs new classes, upgrades school building in Bhat under CSR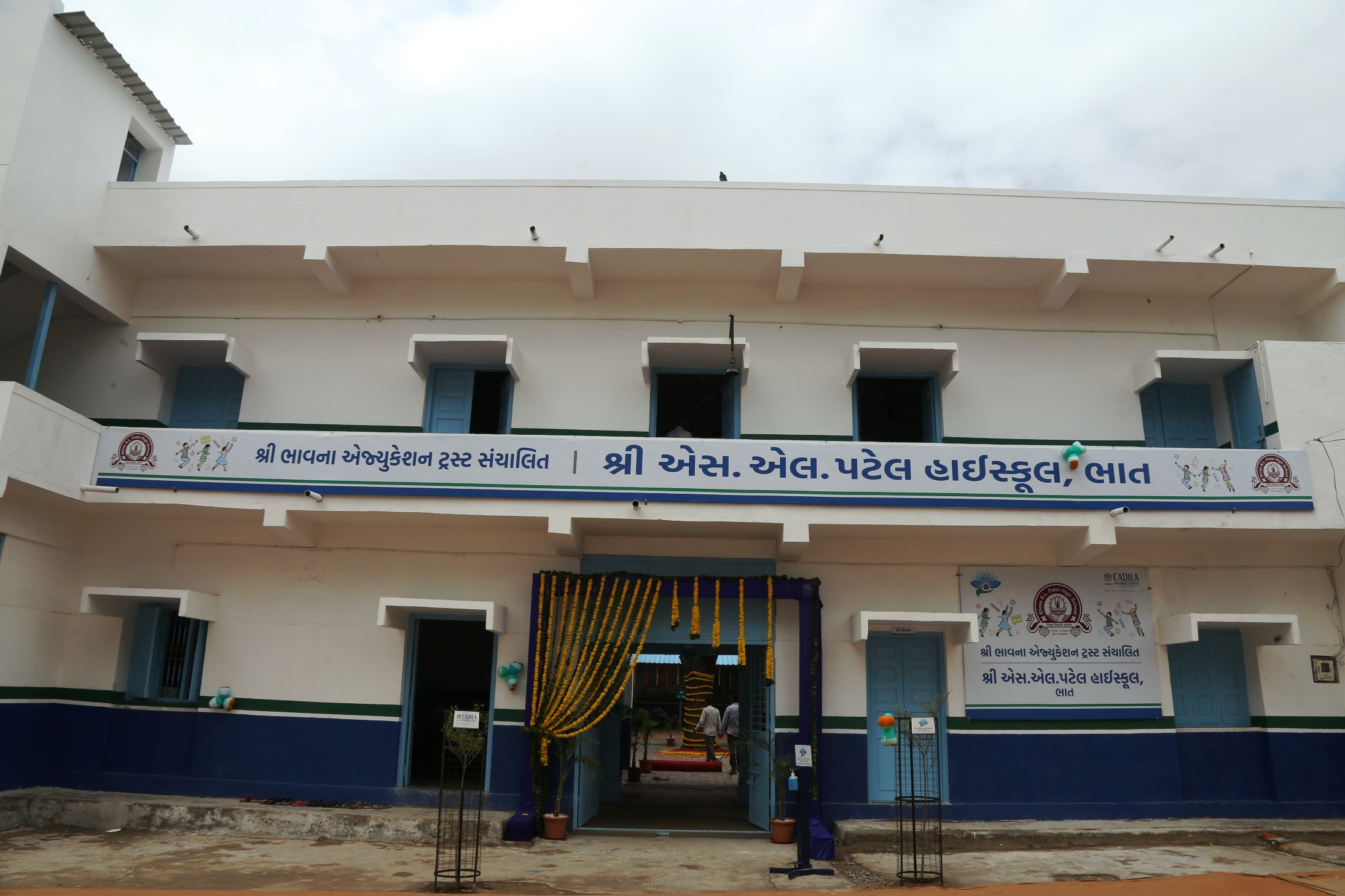 As a part of its Corporate Social Responsibility (CSR), Cadila Pharmaceuticals sponsored the construction of new classrooms and also upgraded the existing building of Shri SL Patel High School in Bhat.
The CSR activity was carried out by Indrashil Kaka-Ba and Kala-Budh Public Charitable Trust, the philanthropic arm of Cadila Pharmaceuticals.
The project involved the construction of five new classrooms for the secondary and higher secondary school, the development of smart classroom, up-gradation of the school's existing building, and construction of a multi-purpose shed.
The facilities were dedicated by Daskroi MLA Shri Babubhai Patel, in presence of Dr Harshad Patel VC, IITE (Indian Institute of Teachers Education), Gandhinagar, officials and teachers of Shri SL Patel High School, senior officials of Cadila Pharmaceuticals, and others.
"Cadila Pharmaceuticals is driven by the belief in giving back to the society and undertakes several activities in healthcare, education, skill development, Agricultural & Animal Husbandry, Environment, Village Infrastructure and Other critical areas.
The construction of new classrooms and other facilities in the school is a reiteration of our commitment to supporting local communities," said Dr Bharat Champaneria, Trustee Indrashil Kaka-Ba & Kala-Budh Public Charitable Trust.
© Renalysis Consultants Pvt Ltd