Back to the Admission Listing
Post a Admission announcement
Advertise with us
Online store
Subscribe our Weekly Newsletter
More Admissions
---------------------------------------------
Applications Invited for 3TP: Emerging Leaders Programme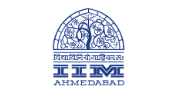 Institute Name: Indian Institute of Management Ahmedabad
Apply By: 03 Jul 2023
About the Organization
Indian Institute of Management Ahmedabad is a business school, located in Ahmedabad, Gujarat, India. The school has been accorded the status of an Institute of National Importance by Ministry of Human Resources, Government of India in 2017.
About the Program
The 3-Tier Programme, a set of three executive development programmes offered by IIMA, is a rooted in its philosophy about managing and leading future organizations as explained below:
Managerial effectiveness is greater when managerial competence and skill development is perceived from holistically from the view point of the firm.

Exposure to learning opportunities that simulate decision-making and have diversity of perspectives facilitates organizational growth

Change is accelerated and sustained when interventions for building leadership capability and enhancing managerial skills are initiated simultaneously at different levels of management.

Development and upgradation of human resources is critical for an organization in the long-run.

Leaders have to continuously engage in learning, unlearning and relearning which enables them to work in the face of rapid change and uncertainty.
Operationally, 3-Tier Programme is a set of three executive courses designed to meet the developmental needs of leaders at middle, senior, and top executives of medium and large organizations as well as those in the public sector.
Developing future leaders is a strategic priority for organizations which strive to be competitive and successful. Such organizations continue to identify and build the leadership pipeline all the time. The emerging leaders in an organisation have to develop deeper understanding about one's own behaviour as a leader in different situations and also develop holistic problem-solving, and decision making skills.
The Emerging Leaders' Programme has been designed as an intensive general management-focused learning experience for middle managers who are expected to take leadership roles in future. The programme will provide participants, insights into the processes of defining problems, specifying objectives, developing alternative courses of action, choosing the best alternative in an uncertain and changing environment, organizing and managing people and resources to implement the chosen alternative, coordinating their work, motivating and developing them, and finally measuring and controlling performance.
Objectives
The objectives of the Emerging Leaders' Programme are to:
Allow participants to explore and develop insights about themselves as future leaders.

Enhance the problem-solving and decision-making abilities of participants and to prepare them to shoulder higher responsibilities in the future.

Provide the participants with an opportunity to learn management concepts and techniques relevant for formulating and implementing strategies in functional and general management areas.

Enable participants to appreciate interdependencies in an organization and acquire perspectives required in general management positions.

Help participants to emerge as leaders and become ready to shoulder the next level of responsibilities so as to fulfil the organization's needs.
For more information please check the Link
Latest Online Store
Latest Tenders And EOIs
Latest News
© Renalysis Consultants Pvt Ltd