Back to the Admission Listing
Post a Admission announcement
Advertise with us
Online store
Subscribe our Weekly Newsletter
More Admissions
---------------------------------------------
Applications Invited for MSc in Water and Sustainable Development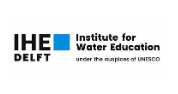 Institute Name: IHE Delft Institute
Apply By: 01 Jul 2023
About the Organization
IHE Delft Institute for Water Education is the largest international graduate water education facility in the world. Based in Delft, the Netherlands, IHE Delft confers fully accredited MSc degrees and PhD degrees in collaboration with Dutch partner universities. The Institute conducts research and supports capacity development to address the world's water challenges.
Since the start in 1957, the Institute has provided water education and training to more than 23,000 professionals from over 190 countries, the vast majority from Africa, Asia and Latin America. Institute staff work with partners in cutting-edge research and capacity-development projects with a worldwide impact. IHE Delft aims to make a tangible contribution to achieving all Sustainable Development Goals in which water is key.
About the Program
The MSc Programme in Water and Sustainable Development targets early and mid-career water professionals with a recognized BSc degree who want to gain knowledge and skills to tackle water challenges while enhancing their career opportunities within the water sector or related organizations.
If you are admitted, you will receive a provisional admission letter. After IHE Delft has received financial confirmation (through scholarship or other funding), you will interact with the coach to explore which individual study trajectory best fits your learning ambitions. Your background determines the scope of modules you can select from.
A number of preparatory courses are now available via our Open Course Ware (OCW). You can go to the OCW platform and create an account, so that you can access the preparatory courses for the MSc programme in Water and Sustainable Development.
In the above overview you can see which preparatory courses are advised for the tracks and profiles. You are strongly advised to study these courses before your arrival at IHE Delft. Especially those applicants who are interested in a certain track/profile, who did not study the advised courses during their bachelor, or who need to refresh their knowledge about these subjects, are strongly advised to take time to study the advised preparatory courses.
Eligibility
Academic admission to IHE Delft MSc in Water and Sustainable Development may be granted to applicants who provide evidence of having:
A Bachelor degree at level B/B+ (US system) or upper 2nd (British system) in an appropriate field which has been awarded by a university of recognised standing. Exceptions can be made if a candidate is below this level, but has a substantial proven experience in the field of the programme and has a strong motivation to join the programme.

A good command of the English language, if this is not the first language. All non-native English-speaking applicants must satisfy the English language requirements for IHE Delft's educational programmes.

A strong motivation to successfully complete the programme.
Several years of professional experience in a field related to the programme's content is considered to be an asset.
How to apply
The application deadline is 1 July 2023, but if you seek financial assistance, you may have to apply much earlier, check our scholarship page for more info about scholarship deadlines.
You need to submit the following documents:
Certified copies of degrees/diplomas.

Certified copies of academic transcripts. Authenticated or certified copies are copies with an official stamp to verify that the copies are true copies of original documents. This official stamp may be from one of the following: a solicitor/notary, the educational institution from where the student gained the diplomas or the local council/local authority/local government office. Please include the official grading system used by the university or country, if this is not clearly explained on the flip side of the transcript.

Two recommendation letters. The letters should come from a person who is qualified to evaluate applicant's potential for graduate study. If you are employed, one of the letters will ideally be from your current (or recent) employer and the other letter from a senior academic member of staff working at the institution where you studied or performed academic work.

Copy of identity document.

Copy of results of English language test score (if required, see English language requirements).
If any of the original documents is not in English we additionally need an official English translation by a sworn translator.
When you are filling your application you will be requested to indicate your preferred track and profile. Based on that, your academic admission will be assessed. Your definite choice of track will be confirmed after confirmation of financial support and after an online meeting with the IHE Delft coach.
Please check the information on this page to find out whether or not your preferred profile is offered under your preferred track.
You can only submit one application for the MSc Programme in Water and Sustainable Development.
For more information please check the Link
Latest Online Store
Latest Tenders And EOIs
Latest News
© Renalysis Consultants Pvt Ltd