Back to the Admission Listing
Post a Admission announcement
Advertise with us
Online store
Subscribe our Weekly Newsletter
More Admissions
---------------------------------------------
Applications Invited for Post Graduate Diploma Course in Financial Management (PGDM-FM)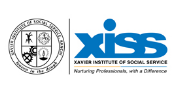 Institute Name: XISS Ranchi
Apply By: 10 Oct 2022
About the Organization
The Xavier Institute of Social Service (XISS) was established as an extension department of St. Xavier's College, Ranchi, in 1955 with the objective of training young men and women in Rural Development, Personnel Management and Industrial Relations. In 1973 the institute was registered as a separate educational society under the Societies Registration Act, 1860. In 1978, it moved to its present site and over the years has developed its own distinct identity as a centre of excellence in management education, research, consultancy and development interventions.
We envision a centre of academic excellence towards creating a sustainable society with peace, justice and reconciliation.
Mission:
To become a leading management school in India by offering a portfolio of academic, research, social involvement and outreach programmes.

To create leaders with conscience, compassion, competence, and commitment for sustainable development and empowerment of the marginalised.
About the Course
Factors such as globalization, deregulation, mergers and acquisitions, competition and technological innovations have forced companies to rethink their business strategy. In today's ever-changing business environment, finance executives are exploring ways and means by which the financial function can bring greater value to their organizations. Finance executives today need to think beyond the traditional financial information contained in general ledger system and consider how best to provide comprehensive measures and analytical methods needed to drive decisions inside the complex and dynamic companies.
To serve the needs of the changing horizons in financial dynamics of the industry, the course on "Post Graduate Diploma in Management – Finance" helps to build an elaborate knowledge on finance, accounting, taxes / tax structures and the relations of all these aspects on overall business dynamics of complex Industries. The basic aim therefore is to develop skill and knowledge in the financial domain.
The primary objective of the course is to impart knowledge and skill and, just as important, to transmit certain values. The institute proposes to make the students aware of the occupational mobility and voluntary compliance to ethics, law and social responsibilities.
In this context, not only the imparting of knowledge and skills is of vital importance, but even more crucial is the purpose for which the knowledge and skills are utilized. This will greatly depend on the values that students carry with them once they graduate from the institute.
In general the programme helps the students to equip themselves with the knowledge, skills and values. This is by way of:
Acquainting the students with the problems of today's business environment that has become very dynamic and competitive. This is done by broadening of horizons by making available information in the form of books, business magazines and research reports.

To equip the students with the right attitude, knowledge, and skills in areas of business management and information technology necessary to succeed in the data-intensive VUCA environment.

Developing decision making skills, analytical skills and logical reasoning through interactive class room lectures and discussions, individual and group assignments, case study analysis, individual and group presentations, live projects, company internship and class room participation.

Developing the communication and interpersonal skills of the students so that they can express themselves clearly and with confidence in order to convince others. Students are also trained to be good listeners who are sensitized to the expectations of others so that they can play an effective role in group situations. This is done through the communication labs.

Organizing of rural camps in rural areas thereby imparting an understanding of the deeper aspirations of the common people for justice and who should see their training as a preparation for true service to the society. The perfect blending of humanity and professionalism, the amalgamation of management, leadership and social service is the unique objective of this esteemed institution that creates, "Professionals with a difference."
The programme Post Graduate Diploma in Mangement – Finance (PGDM – Finance) at Xavier Institute of Social Service, Ranchi (XISS) is a two-year full time Finance Management Programme. The programme augments the understanding of the role of financial managers in business and society. It helps to enable the students internalize the key business concepts, learn to analyze problems, develop strategies, communicate ideas and motivate people to action. Emphasis is placed on developing analytical mind, which seeks the right knowledge and skill with right leadership attitude.
It is thus expected that the course instructors as well as the students will pay attention to the integration of the subjects of various trimesters with the objective of the curriculum.
Programme Educational Objectives (PEOs):
To provide solid foundation in analytical, scientific and financial fundamentals required to solve business problems, carry out research and pursue higher studies while striking a balance between commercial and social dimensions in profession.

To develop and train students in a way that they become industry leaders and are able to lead the Financial sector with due emphasis on sustainability and development.
To inculcate the entrepreneurial abilities amongst students with continuous emphasis on moral and ethical values and empowerment of the marginalised.

To enable students develop comprehensive understanding of interdisciplinary linkages of the programme with the objective of grooming competent professionals with conscience and compassion.
Programme Outcomes (POs):
Apply Knowledge of management theories and practices to solve business problems.

Foster analytical and critical thinking abilities for data-based decision making.

Ability to develop value based leadership ability.

Ability to understand, analyse and communicate global, economic, legal and ethical aspects of business.

Ability to lead themselves and others towards the achievement of organisational goals, contributing effectively to a team environment.

Prepare students to excel and succeed as finance professionals through intensive education and exposure and also make them aware of their responsibility towards the society.

Describe the role of financial manager and importance of financial systems in organisational context to efficiently use the resources of an organisation.
Eligibility
Minimum qualification for admission to the PGDM program at the Institute is three / four years bachelor's degree with minimum 50% marks in aggregate (45% for SC/ST) in any discipline recognized by Association of Indian Universities.
Candidates appearing for final year or final semester of their graduate degree examination in academic year 2021-22 are also eligible to appear for the admission process. Provided they do not have more than 2 (two) backlogs in all. Such candidates if finally selected, must clear their graduation examination with 50% marks in aggregate (45% for SC/ST candidates ) by August 2022.
Also, a candidate desirous of seeking admission at Xavier Institute of Social Service, Ranchi will have to appear in an all India level management admission test. XISS, Ranchi considers only the following three admission test scores for shortlisting the candidates:
Xavier Aptitude Test (XAT 2022) conducted by XLRI, Jamshedpur

Common Admission Test (CAT 2021) conducted by IIM, and

(CMAT 2022) conducted by NTA
The above three are the only approved examinations through which a candidate can apply with at XISS Ranchi.
How to Apply
The institute will accept only online registrations. Date of filling up forms for seeking admission at XISS, Ranchi (for session 22-24) will remain open from October 01, 2021. Application closes on 10th May 2022 (12:00 Noon).
The admission process followed by the Institute is as per the guidelines of AICTE. Interested applicants are required to follow the following steps:
Applicants must register themselves at the XISS admission application window by pressing the 'Apply Now' button and enter the necessary details. It will lead to the application form.

For online registrations, the registration fee can be paid through online transactions using Credit / Debit / ATM cards / Online Banking, and the Application form fee is non-refundable.
​For more information please check the Link
Register for India's Largest CSR Event-India CSR Summit
Latest Online Store
Latest Tenders And EOIs
Latest News
© Renalysis Consultants Pvt Ltd