Back to the Admission Listing
Post a Admission announcement
Advertise with us
Online store
Subscribe our Weekly Newsletter
More Admissions
---------------------------------------------
Applications in invited for Master of Public Health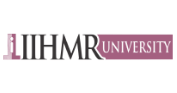 Institute Name: IIHMR University
Apply By: 30 Sep 2023
About Johns Hopkins Bloomberg School of Public
Johns Hopkins Bloomberg School of Public Health (Johns Hopkins BSPH) is the oldest and largest independent graduate school of public health in the world, founded in 1916.Consistently ranked number one globally, the School has over 765 full-time Public Health faculty members renowned for teaching, Public Health practice, and for their cutting-edge research in the US, and in more than 100 countries. Johns Hopkins Bloomberg School of Public Health has ten departments and over 100 research centers & institutes. The student body consists of over 2,600 masters and doctoral students who come from 79 countries. The school has 20,000 plus alumni from more than 120 countries.
Because of these accomplishments, US News and World Report perennially rank Johns Hopkins BSPH number one among schools of Public Health.
Please visit: Johns Hopkins BSPH
About IIHMR University:
IIHMR University Jaipur, India has made pioneering contributions to research, education, and training in the areas of health management and public health. The University is a national leader in these domains. Over the past thirty-five years IIHMR has carved a niche for itself among management institutions, both in India and abroad. In its long journey built around a culture of action-oriented research, the university has worked collaboratively with the Johns Hopkins Bloomberg School of Public Health, USA – as well as international agencies like the World Health Organization (WHO) and United Nations (UN) in a range of research, training, and education activities.
About the Course:
The Johns Hopkins Bloomberg School of Public Health - IIHMR University's Master of Public Health (MPH) has been designed by leveraging the core strength of both the institutions, to uniquely poised to meet the needs of Indian students as well as those confronting public health changes in Southeast Asian Region. The program combines the Johns Hopkins BSPH excellence in Public Health education with the IIHMR's expertise in Health Management and Research in Southeast Asia. These strengths are visible in the curriculum of this exciting program.
MPH Program Overview
Since 2013, the Johns Hopkins University's Bloomberg School of Public Health , Baltimore, Maryland, USA in cooperation with the IIHMR University, Jaipur has been offering MPH degree program in Jaipur, India for Indian students as well as those from Southeast Asian Region.
Program Objective:
The overreaching goal of this MPH program is to provide students with a population perspective on health build knowledge and skills to perform as an effective manager, leader or administrator in health systems, both in public and private sector. The MPH program is designed to provide students with critical multidisciplinary training to help solve global public health problems.
The full-time MPH program aims to develop students' competencies in the following core areas:
Epidemiology

Biostatistics

Environmental Health Sciences

Public Health Biology

Health Management and Functional Management

Social and Behavioral Sciences

Public Policy

Ethics
Key highlights of the MPH Program
Study and travel scholarship for attending Winter/Summer Institute at Johns Hopkins BSPH, Baltimore, USA.

Degree is awarded by Johns Hopkins Bloomberg School of Public Health (Johns Hopkins BSPH), USA and IIHMR University India.

The Johns Hopkins University's MPH curriculum is delivered jointly by distinguished faculties of Johns Hopkins BSPH and IIHMR University.

Network of 27,000+ alumni around the world.
Program Duration
The Master of Public Health (MPH) Program is a two-year full-time degree program. The MPH program 2023-2025 will commence from October 2023.
Interested individuals from India and Southeast Asian Region must have:
A bachelor's degree.

A minimum of two years of experience (full time) related to health besides the Bachelor's/ Master's degree. (Work experience is waived for Ph.D. and M.B.B.S. graduates)

Prior college-level mathematics courses, prior college-level biology course and another health-related course.

Demonstrated English proficiency to prior degree, TOEFL or IELTS.

Demonstrated quantitative and verbal skills through GRE, MCAT, LSAT, or GMAT. (Applicants with degrees beyond the bachelor's degree may request a waiver of standardized test scores if they are other sources of quantitative abilities.)
For more information please check the Link
Latest Online Store
Latest Tenders And EOIs
Latest News
© Renalysis Consultants Pvt Ltd