Back to the Call for Papers Listing
Post a Call for Papers
Advertise with us
Online store
Subscribe our Weekly Newsletter
More Call for Papers
---------------------------------------------
Call for Papers - 8 th Internal Conference on Law and Economics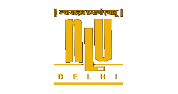 Organization Name: National Law University Delhi
Apply By: 30 Sep 2022
Location: Delhi
Presentation Date: 12 Nov. 2022 - 13 Nov. 2022
About the Organization
Established in 2008, the National Law University Delhi is a premier law university of India that aims to evolve and impart comprehensive and interdisciplinary legal education. The university aims to shape its students as instruments of change who will be equipped to address the imperatives of the new millennium while upholding constitutional values. It takes pride in its effective and impact-driven research and scholarship that has brought both national and international recognition to its name.
Since inception, NLU Delhi has seen more than 800 graduates, who have excelled in diverse fields, such as academia, legal practice, administrative services and entrepreneurship. Its endeavor is to become a leading world-class institution in legal studies, pedagogy and research. It has signed several Memoranda of Understanding with national and international universities with a view to encourage collaborative academic activity.
Furthermore, the university is committed to disseminating legal knowledge and developing the pedagogical acumen necessary to engage with contemporary legal issues of public importance. It aims to play a role in national development by promoting legal awareness in the community and to achieve political, social and economic justice.
About the Conference
The field of economic analysis of law has arguably emerged as one of the influential theories of jurisprudence. The interdisciplinary subject provides relevant and deeper insights to a number of contemporary legal issues in India. Laws are instruments for achieving important social goals. Economic analysis often takes for granted such legal institutions as property, contract, torts, and administrative which affect the economy. Positive and normative economic analysis will be used to design incentive structure law and policy. Economics renders a practical way of assessing the effectiveness of laws and policy which further assists the state in achieving the objective of economic growth and development. Hence, it is essential to acknowledge the relation law and economics share in the new world order. Keeping in view of techno-economic and legal challenges, especially offline and online markets and non-market interactions in cyber critical technologies, sustainable development, safety and security, there is a need for generation and dissemination of knowledge.
Guidelines for the Abstracts
(a) Abstracts should not exceed 350 words. (word format)
(b) Font and Font Size: Times New Roman, 12, Line spacing 1.5 and Alignment 'justify'.
(c) Abstract should mention the following specific details on the front page:
Name of the Author

Affiliation

Designation

Contact Number

Email Id

Title of the Submission
Guidelines for Research Papers
Length of full paper : Not more than 3,500 words (excluding footnotes and title)

Font and Font Size : Times New Roman, 12, Line spacing 1.5 and Alignment 'justify'

Footnotes : Font 'Times New Roman', Font Size 10, line spacing 1.5

Follow the Bluebook: A Uniform System of Citation (20th Edition) for footnoting.

Policy papers will be eligible only if they cover important and contemporary issues.

Submissions must be original and not yet published.

Co-authorship is allowed.

Payment of Registration fees is mandatory for all the presenters and attendees.
How to Apply
Link for Abstract/Paper Submission - https://forms.gle/ECo1dRK2LQV7KFig8 For Payment of Registration fee as Presenter or Attendee - https://forms.gle/cgP9x7rKYUtUPk1Z7
For more information please check the Link
Latest Online Store
Latest Tenders And EOIs
Latest News
© Renalysis Consultants Pvt Ltd