Back to the Fellowship Listing
Post a Fellowship announcement
Advertise with us
Online store
Subscribe our Weekly Newsletter
More Fellowship
---------------------------------------------
Applications Invited for Future Leaders Fellowship round 7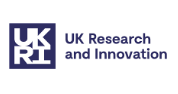 Organization: UK Research and Innovation
Apply By: 06 Dec 2022
About the Organization
Launched in April 2018, UKRI is a non-departmental public body sponsored by the Department for Business, Energy and Industrial Strategy (BEIS).
Our organisation brings together the seven disciplinary research councils, Research England, which is responsible for supporting research and knowledge exchange at higher education institutions in England, and the UK's innovation agency, Innovate UK.
About the Fellowship
Future Leaders Fellowships (FLF) support talented people in universities, businesses, and other research and innovation environments. They also allow universities and businesses to develop their most talented early career researchers and innovators or to attract new people to their organisations, including from overseas.
You could apply for funding over four years both to tackle ambitious and challenging research and innovation and to develop your career.
Funding can be extended for up to a further three years to support long-term focus on a particular area of research or innovation and continued career development.
The aim of the scheme is to develop the next wave of world-class research and innovation leaders in academia and business. It is also open to international applicants looking to take up a role at a UK-based organisation.
You can receive funding for work in all research and innovation areas supported by UK Research and Innovation (UKRI).
This scheme is for early career researchers and innovators who are either:
looking to establish or transition to independence

developing their own original and ambitious plans within a commercial setting.
We are offering funding to support ambitious research or innovation programmes across UKRI's remit.
You must be based at, and have the support of, an eligible academic or non-academic organisation (including businesses).
There is no minimum or maximum award value.
Your project can last for up to four years, with the option to apply to renew for a further three years.
Who can apply
This scheme is for early career researchers and innovators who are transitioning to or establishing independence, or who may be developing their own original and ambitious plans within a commercial setting.
You do not need to hold a PhD and there are no eligibility rules based on the number of years since your PhD. However, if you do not hold a PhD, you must be able to demonstrate equivalent research or innovation experience or training.
There are no eligibility rules based on whether you currently hold a permanent or open-ended academic position or job role.
To assess and justify your suitability, go to the 'additional info' section and read the person specification annex in either the:
guidance for academic-hosted applicants

guidance for non-academic-hosted applicants.
UKRI cannot confirm eligibility prior to submission.
The fellowship offers flexibility to support outstanding individuals:
from diverse career backgrounds

returning from a career break or returning to research or innovation following time in other roles

wishing to work part-time or in job shares in order to combine the fellowship with personal responsibilities

coming to the UK from abroad. Researchers and innovators are eligible for a Global Talent visa under the 'exceptional promise' category for future research leaders. They must have the support of their host organisation.
How to Apply
There are two stages to the application:
outline proposal

full application.
Submitting an outline proposal is mandatory. It will be used to help us to gauge interest and plan for peer review.
You should ensure you are aware of and comply with any internal institutional deadlines that may be in place.
Closing date: 6 December 2022 16:00 UK time
For more information please check the Link
Register for India's Largest CSR Event-India CSR Summit
Latest Online Store
Latest Tenders And EOIs
Latest News
© Renalysis Consultants Pvt Ltd