Back to the Fellowship Listing
Post a Fellowship announcement
Advertise with us
Online store
Subscribe our Weekly Newsletter
More Fellowship
---------------------------------------------
Applications Invited for Tarbell Fellowship Programme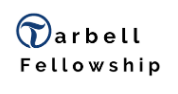 Organization: Tarbell Fellowship
Apply By: 09 Oct 2022
About the Organization
The Tarbell Fellowship is named in honour of Ida Tarbell. Tarbell was a pioneering investigative journalist, best known for writing The History of the Standard Oil Company. This seminal piece detailed the rise of Standard Oil and exposed its use of unfair and illegal practices, hastening the dissolution of Standard Oil as a monopoly. Tarbell's work is a striking example of the power of dedicated journalists to effect real change.
About the Fellowship
The Tarbell Fellowship is a one-year programme for early-career journalists intent on improving the world.
The fellowship represents a unique opportunity to do great journalism, covering topics that could have a major impact on the lives of billions, such as global poverty and existential risks.
Fellows receive a stipend of up to $50,000 to support placements at major publications and independent freelance reporting. The programme incorporates expert speakers, feedback & mentorship from experienced journalists and a two-week journalism summit in Oxford. Upon graduation, we expect fellows to bring their impact-focused perspective to major newsrooms and publications around the globe.
Why
We believe that good journalism can change the world.

Humanity faces a number of key challenges this century, including reducing catastrophic and existential risks, eradicating factory farming and ending global poverty. Relative to their importance, these issues receive much less attention than they deserve.

The Tarbell Fellowship seeks to change that. We're creating a community of journalists focused on covering what's truly important.
How it works
Challenging. Fellows will spend the year building skills and a strong portfolio to accelerate their journalism career.

As the fellowship is not associated with a specific news outlet, fellows must work hard to gain experience. Stipends may be used to support freelancing, placements in major newsrooms, or the production of other forms of journalism.

Full-time. The fellowship is a full time commitment. Journalism is a highly competitive industry, and we expect fellows to be completely focused on succeeding.

Remote. The fellowship is entirely remote. This enables us to support rising journalism talent from around the globe.

However, we strongly encourage fellows to move to international journalism hubs for the duration of this fellowship. We expect this to accelerate fellows' careers and will give preferential treatment to those willing to do this.
How to Apply
Our application process comprises 5 stages. The further you get, the more time we'll ask you to invest.
01 Application & Writing Samples (<60 minutes)
Complete our application form. Include your CV, answer some short questions and provide 1-3 writing samples.

Applications close on October 9th 2022.
02 Test Task 1 (2-3 hours)
Submit a short project detailing the types of topics you'd like to cover and how you expect the Tarbell Fellowship to advance your career. To be completed in 2-3 hours and returned within a few days.
03 Recorded Interview(~30 minutes)
Answer general and situational questions relevant to journalism in a recorded interview.
04Test Task 2 (2-3 hours)
Write a short article in response to a specific prompt.
05 Live Interview(<60 minutes)
A deeper interview with a member of the Tarbell Fellowship team.
Applications close on October 9th. Apply now.
For more information please check the Link
Register for India's Largest CSR Event-India CSR Summit
Latest Online Store
Latest Tenders And EOIs
Latest News
© Renalysis Consultants Pvt Ltd