Back to the Event Listing
Post an Event announcement
Advertise with us
Online store
Subscribe our Weekly Newsletter
More Events
---------------------------------------------
Aplications Incited for 8th Asia-Pacific Climate Change Adaptation (APAN) Forum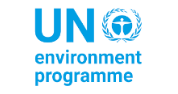 Organization: United Nations Environment Programme (UNEP)
Event Duration: 30 Aug. 2023 - 01 Sep. 2023
Apply By: 07 Jul 2023
About the Organization
The United Nations Environment Programme (UNEP) is the leading global authority on the environment.
UNEP's mission is to inspire, inform, and enable nations and peoples to improve their quality of life without compromising that of future generations.
For over 50 years, UNEP has worked with governments, civil society, the private sector and UN entities to address humanity's most pressing environmental challenges - from restoring the ozone layer to protecting the world's seas and promoting a green, inclusive economy.
UNEP is driving transformational change by drilling down on the root causes of the triple planetary crisis of climate change, nature and biodiversity loss and pollution.
About the Event
Considered Asia-Pacific's largest and longest-standing gathering of adaptation practitioners to share information, knowledge and best practices in adaptation and resilience-building, the APAN Forum is the biennial flagship event of the Asia Pacific Adaptation Network Secretariat, hosted within the UNEP Regional Office for Asia and the Pacific.
The APAN Forum serves as a primary regional platform for adaptation practitioners to meet, exchange knowledge and experiences, and collaborate towards the pertinent outcomes and practical solutions that are needed to address the challenges of climate change.
The 8th APAN Forum will take place in-person from Wednesday 30 August to Friday 1 September during the Korea Global Adaptation Week (KGAW) 2023. This year's Forum theme is Resilience for All: Enabling transformative implementation. It will be hosted by the Ministry of Environment of the Republic of Korea, the Korea Environment Institute – Korea Adaptation Center for Climate Change and Incheon Metropolitan City and co-organised by the UN Framework Convention on Climate Change and the UN Environment Programme through the APAN Secretariat.
Objectives
The APAN Forum aims to:
Enhance understanding of climate change adaptation issues, approaches, and policies for effective planning;

Provide a comprehensive report on actions taken and progress made to address knowledge, policy, and funding gaps since the last APAN Forum;

Serve as a platform for accelerating action and implementing adaptation knowledge and programmes, offering actionable guidelines for communities, practitioners, and policymakers;

Formulate recommendations to expand adaptation efforts in the Asia-Pacific region, guiding contributions to COPs and other global/regional initiatives; and,

Promote climate change adaptation and resilience through knowledge sharing, collaboration, and amplification of messages from local to global levels.
How to Apply
The Asia-Pacific Adaptation Network (APAN) is delighted to announce the opening of the registration for the 8th APAN Forum scheduled from 30 August to 1 September 2023 in Songdo Convensia Center, Incheon City, Republic of Korea.
Register as a participant in the 8th Asia Pacific Climate Change Adaptation (APAN) Forum from 22 May to 7 July 2023.
For more information please check the Link
Latest Online Store
Latest Tenders And EOIs
Latest News
© Renalysis Consultants Pvt Ltd