Back to the Event Listing
Post an Event announcement
Advertise with us
Online store
Subscribe our Weekly Newsletter
More Events
---------------------------------------------
Applications Invited for 2024 Bellagio Center Convening Program: Addressing Climate Change Convenings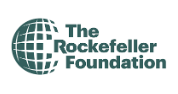 Organization: The Rockefeller Foundation
Event Duration: 24 May. 2023 - 16 Jun. 2023
Apply By: 16 Jun 2023
About the Organization
The Rockefeller Foundation's mission is to promote the well-being of humanity and make opportunity universal and sustainable.
We improve lives and the planet, and unleash human potential, through innovation. We are dedicated to the principle that all individuals – dignified and resilient as they are – have the right to health, food, power and economic mobility. We seek to advance those goals with a better use of science and data and through collaboration with broad and diverse partners and grantees. By pursuing the big bets humanity needs, The Rockefeller Foundation is making opportunity universal and sustainable.
About the Event
The Bellagio Center Convening Program is seeking applications for 2024 to address the global climate crisis. Successful applicants will change systems and provide pathways to mitigate and adapt to the worst effects of climate change. We are especially interested in addressing the challenges faced by low and middle-income countries, which bear the least responsibility for creating this crisis yet face the greatest risks.
Areas of interest:
Health Systems – How can we help poor and vulnerable communities prepare for and adapt to the changing global disease burden due to climate change? How can we ensure pandemic preparedness in the face of climate-induced changes?

Energy Systems – How can we accelerate the transition to clean energy across the developing world? How can we ensure that increased mining for minerals such as lithium or cobalt needed for renewable energy systems unfolds in a just and equitable manner? What role should nuclear energy play in an overall energy portfolio?

Food Systems – How can we use regenerative farming techniques, climate-resilient crops, and dietary changes to address the climate crisis?  How can we prepare global food systems to be resilient in the face of increasing droughts, to prevent famine and food shortage? How can we mitigate food loss and waste, reducing emissions due to agriculture?

Financial Systems – How can we accelerate the creation of well-functioning carbon markets? How can we increase financial flows to accelerate key climate investments from philanthropy and development finance organizations globally, especially in the global south?  How can we ensure communities at the front lines of climate change are front and center in the global policy and financing forums addressing climate change?

Environmental Systems – How can we use nature-based solutions to mitigate emissions, and improve resilience through co-benefits? How can we create inclusive governance and policy structures for the appropriate use of geo-engineering tools to address climate change?

Protecting the Poor and Vulnerable – How can we prepare and build resilience within global urban population centers for new challenges such as deadly heat waves and continuous exposure to heat?  How can we build regional and multinational frameworks to mitigate regional conflicts due to increased patterns of migration and climate refugees?
The Rockefeller Foundation is especially interested in supporting convening organizers who are based outside of the U.S., who are citizens of low and middle-income countries and/or who represent low and middle-income countries through their cultural backgrounds, the focus area of their work, and their worldviews.
How to Apply
Applications are due June 16th, 2023 and involve a two-step process:
Step 1: Download and complete the application form.

Step 2: Submit your application form using our online portal.
For more information please check the Link
Latest Online Store
Latest Tenders And EOIs
Latest News
© Renalysis Consultants Pvt Ltd