Back to the Event Listing
Post an Event announcement
Advertise with us
Online store
Subscribe our Weekly Newsletter
More Events
---------------------------------------------
Applications Invited for Conservation Tech Award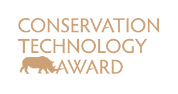 Organization: Allen Institute for Artificial Intelligence (AI2)'s EarthRanger Program
Event Duration: 05 Jun. 2023 - 18 Aug. 2023
Apply By: 18 Aug 2023
About the Organization
EarthRanger is a software solution that combines real-time data from ranger patrols, remote imaging and various remote sensors. The visualized data are analyzed by operational teams and scientists to identify or respond to potential wildlife threats, track and study animal movements, and understand ecological changes. Developed in partnership with conservation and technology partners, EarthRanger is part of the AI2's efforts to drive fundamental advances in science, medicine, and conservation through AI.
About the Event
The Allen Institute for Artificial Intelligence (AI2)'s EarthRanger program is committed to helping protected areas and conservation organizations safeguard wildlife and their habitats through the advancement of technology.
AI2 seeks to provide two (2) grants, each in the amount of $15,000 USD, to organizations that deployed or developed technology to make a positive impact in conservation management, including but not limited to, the security of endangered animals, animal behavioral research, anti-poaching enforcement, ecological management, and human-wildlife coexistence:
‍Technology Adopter Grant: this grant is for an organization that adopted technology in new or novel ways for conservation management.

Technology Practitioner Grant: this grant is for an organization that developed technology (e.g., software, applications, AI models/algorithms, hardware) to advance conservation management.
Both EarthRanger users and non-users are welcome to apply for either grant. There is no requirement or advantage for either grant based on an organization's user status.
Eligibility
Online applications must be fully completed by August 18, 2023 and include a point of contact on behalf of the organization.

All applications will be vetted by AI2 for compliance with applicable laws and US government guidelines for international grantmaking.

All applicants must follow AI2's Business Partner Code of Conduct.

Nonprofit and for-profit organizations and protected areas managed in whole or in part by a nonprofit or for-profit organization are eligible to apply.

Applicants may only apply for one (1) grant by selecting either the Technology Adopter Grant or Technology Practitioner Grant in the online application form.

Past applicants including grantees with new projects or initiatives eligible to apply.
How to Apply
For more information please check the Link
Latest Online Store
Latest Tenders And EOIs
Latest News
© Renalysis Consultants Pvt Ltd