Back to the Event Listing
Post an Event announcement
Advertise with us
Online store
Subscribe our Weekly Newsletter
More Events
---------------------------------------------
Applications Invited for Reimagine Education Awards & Conference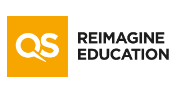 Organization: QS Reimagine Education
Event Duration: 11 Dec. 2023 - 13 Dec. 2023
Apply By: 03 Sep 2023
About the Organization
Reimagine Education is the world's largest awards program for innovative pedagogies. It culminates in a virtual global forum for educational thought-leaders.
About the Event
Welcome to the QS Reimagine Education Awards & Conference 2023, the ultimate gathering for a global community of 'Reimaginers'— university leaders, faculty and educators, innovators, investors, startups, employers, and policymakers, who are pioneering the transformation of education, including K12, higher education, business education and lifelong learning.
From December 11th to 13th, in Abu Dhabi and online, join this rich tapestry of changemakers in an electrifying exchange of revolutionary strategies, ground-breaking ideas, insightful dialogues, and meaningful networking opportunities.
Our Mission -
Our mission is to highlight innovative approaches enhancing learning outcomes and employability for a billion future learners. Our framework revolves around the future of work, universities, and learning, viewed through the lenses of sustainability and values. We strive to create a transformative impact on the education landscape globally.
Our QS Reimagine Education Awards serve as a prestigious platform to recognise and celebrate the pioneers of education across the world, fostering a vibrant community of innovators committed to redefining learning and employability for future generations.
With 17 diverse awards categories, we honour the most transformative and forward-thinking programs, technologies, and pedagogical approaches that are revolutionising education.
Each year, we attract over 1200 submissions from around the globe which undergo a rigorous evaluation process by our esteemed panel of 500+ international expert judges.
Through the Reimagine Education Awards, we honour the exceptional efforts of educators, institutions, and edtech startups in preparing learners for the challenges of the future.
The awards celebrate excellence and inspire collaboration.
The Global Education Award winner receives a prize fund of 25,000 USD, which not only acknowledges their outstanding achievements but also provides financial support to further enhance and scale their innovative educational initiatives. This prize fund serves as an investment in their future success, allowing them to continue making a significant difference in education.
In addition, the Global EdTech Award winner is granted Google Cloud credits worth 25,000 USD. These credits provide access to powerful cloud-based tools and services, enabling the winner to leverage cutting-edge technologies and infrastructure to drive their edtech solutions to new heights. This support from Google Cloud empowers the winner to innovate, expand, and deliver transformative educational experiences to learners around the world.
Join us in celebrating the visionaries and pioneers who are shaping the future of education. Together, let's embrace innovation, share knowledge, and collaborate to transform education for a brighter tomorrow.
How to Apply
The call for submission is open until September 3rd at 23:59 GMT.
For more information please check the Link
Latest Online Store
Latest Tenders And EOIs
Latest News
© Renalysis Consultants Pvt Ltd