Back to the Grant Listing
Post a Grant announcement
Advertise with us
Online store
Subscribe our Weekly Newsletter
More Grants
---------------------------------------------
Applications Invited for 2023 Project Grant of the Prince Albert II of Monaco Foundation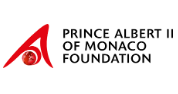 Organization: Prince Albert II of Monaco Foundation
Apply By: 30 Jun 2023
About the Organization
The Prince Albert II of Monaco Foundation is a global non-profit organisation committed to progressing Planetary Health for present and future generations. Founded by HSH Prince Albert II of Monaco in 2006, the Foundation exists to promote a new relationship with nature and the innovations that can impact this change. The Foundation aims to bring humanity together to empower impactful solutions for our planet's biodiversity, climate, ocean and water resources. It works in three main geographical areas : the Mediterranean Basin, the Polar Regions and the Least developed countries.
About the Grant
The 2023 session of the Prince Albert II of Monaco Foundation's call for project proposals will be online from 1st to 30th June 2023.
Shortlisted projects will be considered for funding from 2025 onwards.
4 possible options:
Forests and Communities Initiative (FCI) - The Forests and Communities Initiative (FCI) is dedicated to support conservation of forests ecosystems through the action of indigenous peoples and local communities. FCI was created in 2022 by four founding partners working on complementary facets of forest conservation; the Prince Albert of Monaco Foundation, the IUCN World Commission on Environmental Law, the International Ranger Federation and Global Forest Coalition. Later that year the International Indigenous Forum on Biodiversity joined the FCI as its fifth partner.
FCI's mission is to support conservation of forest ecosystems through the action of indigenous peoples and local communities (IP and LCs) and through the development of a supporting network of actors providing a multidisciplinary set of expertise.
The Polar Initiative - Polar regions are at the center of public attention, as visible signs of climate-induced changes are regularly reported in the media. With the 2019 IPCC SROCC putting a dedicated focus on the cryosphere, there is an appetite to better understand the extent and scope of these changes and their impact on global social, economic and environmental systems.
With this initiative, the Foundation will take a more proactive role in polar conservation.
The Foundation will proactively engage and, in so far as its positioning and capacity allow, take a leading role in some of the challenges related to the understanding and protection of polar ecosystems, with the objective to generate greater influence and impact benefitting the protection of the polar regions. Also, building on the reputation of Monaco as a 'neutral' space, PA2F will be in a position to reach out to all stakeholders and countries.
The initiative is built as a four year programmatic effort and targets areas of traditional interest of the foundation and aligns its potential for influence and convening in science, policy, capacity building and conservation action.
Coastal Futures Initiative - Coastal areas are home to a large and growing proportion of the world's population. Today, approximately 3 billion people — about half of the world's population — live within 200 kilometers of a coastline and about 900 million people live on low-elevation coasts directly exposed to climate coastal hazards. The combined effects of booming population and economic development as well as impacts of Climate Change leads to degradation of the resilience of coastal habitats and ecosystems that provide the economic and social benefits for current and future generations.
Collaborating with local authorities as well as technical and scientific organizations, the aim of the initiative is to proactively engage with stakeholders in generating constructive knowledge and effective action in favor of coastal and marine solutions with a view to enhance resilience of coastal and marine ecosystems to benefit the well being of communities and societies.
Other topics - The project must relate to climate change, biodiversity or water and be located in one of the priority geographic areas: Mediterranean, polar regions, Least Developed Countries according to the UN classification.
How to Apply
Deadline: 30th June 2023
For more information please check the Link
Latest Online Store
Latest Tenders And EOIs
Latest News
© Renalysis Consultants Pvt Ltd