Back to the Grant Listing
Post a Grant announcement
Advertise with us
Online store
Subscribe our Weekly Newsletter
More Grants
---------------------------------------------
Applications Invited for Cummins CSR Grant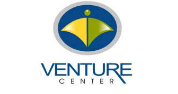 Organization: Venture Center
Apply By: 10 Jun 2023
Grant Amount: 1000000 INR
Follow us@ngobox
About the Organization
The Venture Center is India's largest science business incubator.
The Venture Center is a technology business incubator specializing in technology startups offering products and services exploiting scientific expertise in the areas of materials, chemicals and biological sciences & engineering. Venture Center strives to nucleate and nurture technology and knowledge-based enterprises by leveraging the scientific and engineering competencies of the institutions in the "Pune region" in India.
About the Grant
Cummins India Foundation – Venture Center CSR Collaboration aims to support entrepreneurs / start ups working on technologies with potential social impact. This collaboration was launched in F.Y. 2021-2022.
Under its Corporate Social Responsibility activities Cummins India Foundation has provided funding for implementing technologies with potential social impact relating to energy & environment at Venture Centre.
Objective:
To support technology incubation and technology entrepreneurs associated with Venture Center, an incubator approved by the Central Government (DST-NSTEDB and DBT – BIRAC of Ministry of Science and Technology).

Promote application of modern/advanced technologies to socio-economic problem solving
Eligibility
Nature of projects supported
Eligible
The project needs to define a technology solution to a well-defined problem

The technology should be innovative/ novel

Project should be focused on implementing a technology / conducting pilot studies.
Not eligible
Pure software development with no IP potential

Pure academic research
Focus Areas
The areas which will be considered for grant are called as key focus areas and are listed down as follows

Energy & Environment

Energy efficiency

Renewable energy

Air pollution

Provisions for drinking water

Waste management

Alternative Energy

Environment Clean tech

Biomass utilization etc…

Eligibility of Applicants and Project Leaders for projects

Every project proposal will need to identify a Project Leader and an Applicant/ Grantee

The Project Leader (PL) will be an individual who will take responsibility for executing the project.
The Applicant or Grantee can be either of the following:
Case 1: Applicant is an individual

Case 2: Applicant is a company

PL has to be an individual (one person).

PL is required to be at least 18 years of age as on the date of call for applications.

PL is required to be Indian Citizen. An Indian citizen is defined as one who is in possession of a government approved proof of nationality such as a valid passport, voter's id etc. Exceptional cases of foreign nationals with potential for impact in India will be considered.

PL has to pursue the project or startup full time with no other concurrent commitments during the project duration.

PL cannot be pursuing a long-term academic/research project (like doctoral students) with significant obligations during the project duration.

PL must have completed basic undergraduate training in natural sciences/engineering/ medicine. Essential qualification is PhD/ MTech/ BTech/ BPharm /MD/ MBBS/ BDS/ MSc / MPhil/ M Des/ MPH /MBA / MSW and equivalents, with under‐ graduate training in Science, Medicine, Engineering. Applicants with a BSc degree with at least 1 year of full-time work or research experience shall also be eligible

If Applicant is a company, the Company/LLP should be registered under the Indian Companies Act, 1956/2013

The company should be owned by resident Indian citizens i.e. minimum 51% of the capital is beneficially owned by resident Indian citizen(s) and / or Indian companies, which are ultimately owned and controlled by resident Indian citizens
How to Apply
Call Open: 15 May to 10 June 2023
The maximum support that can be provided per project is upto Rs. 10 lakhs
Duration of the project should be only upto 6-8 months.

Applicants are requested to go through the guidelines and eligibility criteria before applying.

All applicants will apply by filling the online application form and mailing the necessary documents.

Click on the following link to fill the online application form : https://forms.gle/HPw3RsT3YcDWGZ4H7

Documents to be submitted :

Appendix 1 : Attach CV or Resume

Appendix 2 : Presentation introducing your business venture

Appendix 3 : Proposal describing the specific project for which you require funding and the milestone breakup for 6 months (please include budget details)
Mail all the following documents to the following Email Id : amruta@venturecenter.co.in
For more information please check the Link
Latest Online Store
Latest Tenders And EOIs
Latest News
© Renalysis Consultants Pvt Ltd