Back to the Grant Listing
Post a Grant announcement
Advertise with us
Online store
Subscribe our Weekly Newsletter
More Grants
---------------------------------------------
Applications Invited for Fondation Segré Conservation Action Fund Grant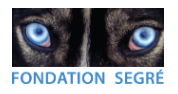 Organization: Fondation Segré
Apply By: 03 Oct 2022
Grant Amount: 50000 Euro
About the Organization
Fondation Segré was established in 1996, initially with a very broad scope: to promote humanitarian, scientific, educational, artistic and environmental projects. For the first ten years, we committed funds in each of these fields. However, acting as a simple donor did not give us the feeling of having a real impact. For this, we had to narrow our areas of interest and select specific projects in which we could play an active, decisive role.
Fondation Segré is committed to help protect the biodiversity of our planet through the active conservation of threatened species and their habitat and the restoration of degraded ecosystems.
About the Grant
The Fondation Segré Conservation Action Fund (hereinafter "the Fund"), launched in 2021, is financed by Fondation Segré and implemented through IUCN Save Our Species. The Fund aims primarily at providing small grants to small and local Civil Society Organizations (CSOs) and to young and early researchers to support conservation and research projects, with the overall goal of improving the status of globally threatened animal species and their habitats across Asia, the Pacific, Latin America and the Caribbean, Africa, and the Middle East. The Fund is implemented for a duration of 5 years (2021 – 2026) and provides yearly funding opportunities through Calls for Proposals, with variability in eligibility criteria for locations and target species taxonomy.
The Fund provides two types of small grants:
Conservation Action Grants (maximum EUR 50,000): The objective of these grants is to enable and support CSOs engaged in the conservation of threatened animal species to carry out sustainable conservation measures at local level to protect the species, their habitats and to improve the livelihoods of the people who depend on them.
Research Support Grants (maximum EUR 7,000): The objective of these grants is to support young and early scientists in their research to improve knowledge on threatened species and their role in natural ecosystems. These grants intend to provide budding researchers (enrolled in a curriculum) the opportunity to mature into seasoned conservationists, while benefitting the conservation and management of threatened animal species.
Objective
The objective of this Call for Proposals is to enable and support Civil Society Organizations engaged in the conservation of Endangered (EN) or Critically Endangered (CR) Lizards, Snakes and Worm Lizards (Amphisbaenians) to carry out conservation projects that can apply sustainable conservation measures to protect these species, their habitats and to improve the livelihoods of the people who depend on them.
Eligibility
In order to be eligible for a grant, the lead applicant and co-applicants must be:
a legal person and;

be non-profit-making and;

be a local or national civil society organisation (CSOs3 ), a local or an international nongovernmental organisation (NGOs); Projects presented by local and national CSOs including indigenous organizations (community-based organizations) will be favourably considered. International NGOs applying will be required to work closely with national stakeholders, local communities and with the consent and all required authorizations from the government. If international NGOs apply, overseas costs (indirect costs, salaries and international travel) will have to be minimal and justification for their need provided. In the case of international NGOs having a legally registered office in the country where the project is implemented, SOS will privilege the signature of a grant agreement and direct transfer of funds to their local registered office. Working with governments is encouraged although governments and government-affiliated entities are not eligible to receive grants directly. The costs of travel for government bodies (for example for attending a workshop) can be reimbursed if they are directly linked to the project;

be directly responsible for the preparation and implementation of the grant project. Applications submitted by a body acting as an intermediary for a third party are not eligible;

have a bank account in the name of the organisation;

be authorized under relevant national laws to receive charitable contributions, including from sources outside their respective countries. In line with the Fund's objective, target beneficiaries are primarily local non-profit organisations; The lead partner may act individually or with co-applicant(s). If awarded a grant, the lead partner will become the beneficiary identified as the "Grantee" in the grant contract. The Grantee is the main interlocutor of the IUCN Save Our Species Secretariat. The Grantee represents, and acts on behalf of any other co-applicant (if any) and coordinates the design and implementation of the action. The Grantee will bear full responsibility for the technical and financial implementation of the project.
How to Apply
Applications can be submitted only through the IUCN GRANTS PORTAL.
Applicants can submit applications in English or French.
Applications steps: In the online application you will be asked to enter the following information about your project:
Section 1: Project lead information

Section 2: Project partner(s) information

Section 3: Project overview

Section 4: Project description

Section 5: Project logical framework, monitoring plan and timeline

Section 6: Environmental and social management system (ESMS)

Section 7: Budget details

Section 8: Due diligence
Please note that the following documents are required and necessary for submission:
Articles of Incorporation, Constitution, Statutes, Government Decree, as appropriate (certificate of· registration or bylaws)

Organisation in-country registration certificate (if applicable)

Location map

CVs of key project staff
The deadline to submit proposals for Conservation Action Grants under this call is Monday 3 October 2022 at 14:00 (2pm) Central European Summer Time – CEST.
For more information please check the Link
Latest Online Store
Latest Tenders And EOIs
Latest News
© Renalysis Consultants Pvt Ltd