Back to the Grant Listing
Post a Grant announcement
Advertise with us
Online store
Subscribe our Weekly Newsletter
More Grants
---------------------------------------------
Applications Invited for Small Grants Program to Address Plastic Pollution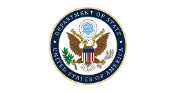 Organization: Bureau of Oceans - Int. Environmental - Scientific
Apply By: 30 Jun 2023
Grant Amount: 641975 USD
About the Organization
The Bureau of Oceans and International Environmental and Scientific Affairs—often referred to as "Oceans, Environment, and Science" or simply "OES"—covers issues that reach from the vastness of space to the depths of the oceans. Created by Congress in 1974, OES works to ensure economic growth and a healthy planet go hand in hand.
About the Grant
The U.S. Department of State (Department of State), Bureau of Oceans and International Environmental and Scientific Affairs (OES), Office of Environmental Quality (ENV) announces an open competition for organizations interested in submitting applications for a program that supports civil society engagement in environmental protection through capacity building to address plastic pollution by advancing awareness, research, and projects that reduce, reuse, and/or recycle plastic, through formal and informal sectors.
Globally, less than 10% of plastic is recycled and an estimated 11 million metric tons of plastic pollution enter the ocean every year. This number is projected to triple by 2040 unless the world acts. Reducing and eliminating the release of plastic pollution into the environment requires a whole of society approach to drive solutions that reduce, reuse, recycle, and recover plastic throughout its lifecycle.
In March 2022, countries, with strong support from civil society and other stakeholders, came together at the UN Environment Assembly to pass a resolution to launch negotiations on a global agreement on plastic pollution. OES seeks to drive policy, capacity building, and technical collaboration actions and innovation at the global, regional, national, and local levels to assist target countries as they participate in these negotiations and, more broadly, to find solutions to solve this crisis. This small grants program will initiate work to help countries meet their goals in combating plastic pollution as well as empower local communities to be agents of change.
The selected organization(s) will develop and manage a small grants program to increase public participation in reducing plastic pollution and improving management of plastic waste across the lifecycle of plastics. The organization(s) must describe how it will issue and manage small grants of up to $50,000 to subgrantees at a local organization or institution in countries identified for the program.
One or two cooperative agreements for up to a total of $641,975.00 U.S. Dollars (USD) in FY 2022 Economic Support Funds (ESF) will be awarded, subject to Congressional approval and availability of funds, for work that will support OES environmental cooperation activities. The initial period of performance for the award will be for 24 months.
The project must be implemented in at least three countries. Countries of implementation must include Jordan and at least one of the following priority countries: Colombia, the Dominican Republic, and/or El Salvador. In addition, if appropriate, one or more of the following countries may be included in the program: Guatemala, Honduras, Indonesia, Malaysia, Mexico, Oman, Panama, Philippines, and Vietnam. Funding authority rests in the Foreign Assistance Act of 1961, as amended.
Develop a small grants program to support local civil society organizations to implement projects that aim to increase awareness, support community involvement, provide technical collaboration/actions/ innovation to address plastic pollution at the global, regional, national, and/or local levels. The small grants program must consider and address the following in the proposal:
At least one small grant to a civil society organization in Jordan and each of the two (minimum) countries selected from the lists above;

Coordination with and buy-in from country governments throughout the small grants lifecycle;

Solicitation and public outreach through media channels that reach different sectors and areas of the population in the applicable countries;

Communication outlets should include rural and underserved and underrepresented communities and local universities involved in plastic reduction, reuse, and/or recycling, as well as other relevant environmental programs;

Providing a mechanism for grantees to share best practices and experiences;

Mentorship and guidance for small grantees, such as through connecting them to opportunities to increase their impact, facilitating their use of information and communication technologies, and assisting them with the use of social media;

Helping foster relationships between the small grantees and their respective national governments, such as through facilitating their connection and providing information on effectively working with local and national governments, as appropriate; and

Organizing a roundtable event with participating sub-grantees, and other stakeholders to share experiences and potential future efforts.
Eligibility
OES welcomes applications from U.S.-based non-profit/non-governmental organizations with or without 501(c) (3) status of the U.S. tax code; foreign-based non-profit organizations/nongovernment organizations (NGO); Public International Organizations; Foreign Public Organizations; private, public, or state institutions of higher education; and for-profit organizations or businesses.
Applications submitted by for-profit entities may be subject to additional review following the panel selection process. Additionally, the Department of State prohibits profit to for-profit or commercial organizations under its assistance awards. Profit is defined as any amount in excess of allowable direct and indirect costs. The allowability of costs incurred by commercial organizations is determined in accordance with the provisions of the Federal Acquisition Regulation (FAR) at 48 CFR 30, Cost Accounting Standards Administration, and 48 CFR 31 Contract Cost Principles and Procedures.
How to Apply
All application submissions must be made electronically via www.grants.gov or SAMS Domestic (https://mygrants.servicenowservices.com). Both systems require registration by the applying organization. Please note that the Grants.gov registration process can take ten (10) business days or longer, even if all registration steps are completed in a timely manner.
Current Closing Date for Applications: Jun 30, 2023
For more information please check the Link
Latest Online Store
Latest Tenders And EOIs
Latest News
© Renalysis Consultants Pvt Ltd