Back to the Grant Listing
Post a Grant announcement
Advertise with us
Online store
Subscribe our Weekly Newsletter
More Grants
---------------------------------------------
Applications Invited for a Climate Action Podcast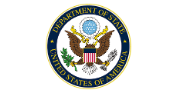 Organization: U.S. Department of State, U.S. Mission to India
Apply By: 16 Jul 2023
Grant Amount: 50000 USD
About the Organization
The United States Department of State or simply the State Department is an executive department of the U.S. federal government responsible for the country's foreign policy and relations.
Our Mission: To protect and promote U.S. security, prosperity, and democratic values and shape an international environment in which all Americans can thrive.
About the Grant
Mission Objective: Enhance India's commitment to combating climate change through collaboration on developing and deploying clean technologies, curbing emissions, mobilization of investment capital to support clean energy transition, and building capacity to adapt to climate risks and build resilience.
The U.S. Embassy in New Delhi of the U.S. Department of State announces an open competition for organizations to submit applications to in support of India, on climate action.
Young entrepreneurs and innovators make decisions every day that have long-term consequences. Individuals need good information to do a cost/benefit analysis and make informed decisions on things like fuel sources, product packaging and delivery, and workplace furnishings. This podcast will provide inspiration from entrepreneurs who have developed their businesses around environmentalism as well as address the trends and choices that young leaders want to hear more about. Each podcast episode will feature a particular call to action- a step that an individual can take or can lead their office/community in taking.
The podcast should feature a popular host with Indian and American expertise in climate change who introduces and frames each episode. Examples of previous successful U.S. Mission podcasts may be seen in Women in Labour and What's a Man – Masculinity in India.
Each episode should incorporate an interview with an alum of a U.S. government-funded program (such as Climate Action Champions Network, Nexus startup incubator, Academy for Women Entrepreneurs, and Fulbright-Nehru. A list of alumni will be provided by the PD section of the Embassy) who has demonstrated leadership and innovation/entrepreneurship in taking action to combat climate change and an American expert who can talk about innovation in the climate sector. The episode should share related information about current research, trends, policy, activism, invention, etc.
A sample episode about emissions reduction might begin with a snapshot of emissions reduction goals and steps the United States and India are taking to achieve them. It could feature a U.S. social entrepreneur who developed a solution to charge e-vehicles in rural areas. It could host an Indian business that found a green energy source for cookstoves that replaces fossil or carbon-emitting fuels. It could feature a discussion about telework trends and profile the practice of rooftop gardening as a way to reduce building HVAC costs.
An episode about recycling could include a jewelry designer whose handbags with recycled sari silks are sold at high end department store in the United States. It could contain a segment about waste management and how more can be recycled depending on how the individual/business handles its disposal. It could share one business's journey in joining a recycling standard program and what that designation has meant for their bottom line. It can also feature the CEO of the American startup changing the toothbrush industry by producing plastic-free toothbrushes.
Proposals should articulate how the grantee organization will:
Develop tailored content for the identified audience

Identify a trusted and well-known host

Recruit experts and influencers to feature as guests

Distribute and publicize the podcast to reach the largest number of members of the identified audience

Monitor and evaluate grant performance (additional information below)

Please include an outline of a sample episode.
Project Audience(s): The primary audience is Indian entrepreneurs, innovators, and changemakers between the ages of 17-45. They should have an interest in climate change and how India can use innovation and technology to solve the climate crisis. Participants should be globally aware and intellectually curious.
Project Goal: To raise awareness among young entrepreneurs and innovators of opportunities to enrich their businesses, institutions, and lifestyles with more sustainable choices. Listeners will be inspired by stories of others, get practical information and "myth busting" about the environmental impact of everyday decisions, and will see the United States as a source of partnership and leadership in protecting the planet.
Program Objectives:
Six months post-launch, the climate action podcast will reach at least half a million listeners across various podcast streaming platforms. At least 10% of listeners will participate in a survey that measures their interest. The link of this survey will be made available in the episode description, as well as through various social media platforms. At least 10% should engage in a dialogue on social media through a dedicated hashtag committing to a sustainable lifestyle - the call to action will be provided in every episode by the host to participate in the survey, and use a dedicated hashtag to engage on social media.
Eligibility
The following organizations are eligible to apply: include all that apply, and indicate U.S., foreign, or both. For example:
Not-for-profit organizations, including think tanks and civil society/non-governmental organizations.

Public and private educational institutions

Individuals

Public international organizations and governmental institutions
In order to be eligible to receive an award, all organizations must have a Unique Entity Identifier (UEI) number issued via www.SAM.gov as well as a valid registration on www.SAM.gov.
India based organization should be F.C.R.A. compliant.
Applicants should be familiar with India's Foreign Contribution Regulation Act (FCRA) and confirm their ability to meet all proposed program requirements and expectations.
How to Apply
Deadline for Applications: July 16, 2023 [11:59 pm Washington DC]
For more information please check the Link
Latest Online Store
Latest Tenders And EOIs
Latest News
© Renalysis Consultants Pvt Ltd